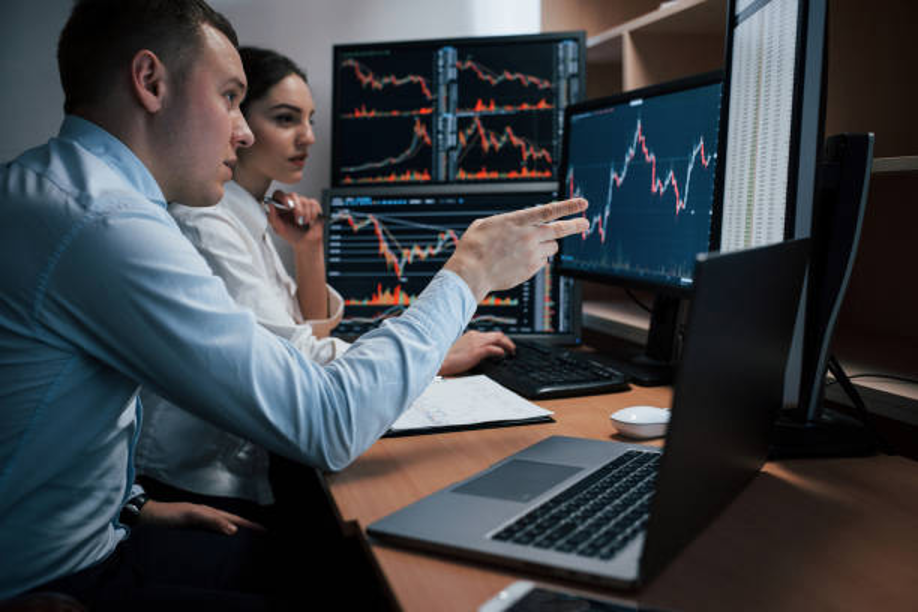 You had a rough year with trading last year, and you're determined to make 2023 a better one.
You've heard about Monument Traders Alliance and their expert advice on trading strategies, but you're not sure if it's the right fit for you.
But before you jump the gun, let's take a closer look at what Monument Traders Alliance offers and see if it could answer your trading problems.
So, let's dive into our Monument Traders Alliance Review, shall we?
Overview of Monument Traders Alliance
This online company, co-founded by the dynamic duo Bryan Bottarelli and Karim Rahemtulla, is ready to show you the world of options trading as you've never seen it before.
Bryan Bottarelli, a business degree graduate from Indiana University Kelley School of Business, started his trading career at the Chicago Board Options Exchange.
Bryan quickly made a name for himself and even created Bottarelli Research, a top-notch trading advisory service. With a whopping return of 1,400% on Taser International, you can say he's a pretty impressive trader!
Karim Rahemtulla, on the other hand, is a seasoned investor with experience in both domestic and international markets. He's a big fan of LEAPS trading and has written for The Oxford Income Letter and served as the chief options strategist for Wall Street Daily.
Features of Monument Traders Alliance
Here are some of the exciting features they have in store for you:
1. Trade Recommendations and Alerts
The main offering of Monument Traders Alliance is its trade recommendations and alerts service. It's based on market intelligence gathered by the Alliance's trade experts.
As new trading winners are predicted, you'll receive notifications throughout the trading days. The notifications will include the ticker symbol, current share price, and predicted share price so that you can take action.
2. Community Chatroom
Access to a community chatroom is a common perk among all MTA services. This allows you to connect with fellow traders and share advice, which in turn increases your trading knowledge.
3. Training Videos
MTA offers training videos for traders of all levels. Whether you have prior experience trading options or not, you'll be able to learn the basics and start trading thanks to these videos.
4. Paper Trading Account
Given the risky nature of options trading, MTA suggests creating a paper trading account first. This allows new traders to get familiar with the process of trading options without putting their own money on the line.
5. Exclusive Members-Only Reports
As an MTA subscriber, you'll have access to exclusive members-only reports, market research, cheat sheets, unique trading strategies, and more.
6. ProfitSight
MTA has its dedicated trading tool, ProfitSight, which gives you an edge in the market.
How Much Does Monument Traders Alliance Cost?
Here's a rundown of what it is going to cost you:
The War Room: This is the crown jewel of MTA services. You'll get real-time alerts, recommendations, premium reports, and more, all for just $7,500 per year. Bonus: You can save up to 76% if you act fast!
Insider Matrix: Want to trade like a pro? This service includes trade recommendations, chat room access, weekly recaps, video lessons, cheat sheets, and more. Subscribe for a year for $5,000 and watch your trading skills soar.
ProfitSight: This powerful trading tool scans for lucrative "W" and "M" setups and sends automatic alerts so you can quickly strike while the iron is hot. With different subscription levels to choose from, you can expect to pay between $3,000 to $5,000 per year.
Pros of Monument Traders Alliance
A user-friendly website that's easy to navigate
Daily real-time advice and recommendations through The War Room
Opportunities for interaction and connection with other subscribers on the platform
Cons of Monument Traders Alliance
Limited services available
Tendency to make exaggerated promises
Feedback from subscribers that some services are just pitches to upgrade to The War Room
Alternatives to Monument Traders Alliance
When it comes to trading, there are plenty of options out there. But have you heard about Madaz Money, Seeking Alpha, and Real Life Trading?
These are three great alternatives to Monument Traders Alliance that you might want to check out.
Madaz Money is known for its powerful trading strategies and risk management techniques, while Seeking Alpha provides insightful analysis of stocks and market trends.
On the other hand, Real Life Trading offers hands-on learning opportunities through its online courses and community of traders.
Is Monument Traders Alliance Right for You?
Say goodbye to the wild west of reckless trading tactics and hello to a more calculated, confident way of trading.
With MTA's precision strategies and real-time alerts, you'll never miss an opportunity to capitalize on the market again.
And the best part? MTA promises realistic gains, so you can start making routine profits while minimizing risk.
So, why wait? Start your journey to successful trading options with Monument Traders Alliance by clicking here!
---
Interesting Related Article: "5 key things you need to know about trading"