Bitcoin has grown massively in popularity over the past years and is now firmly established as a viable way of paying for goods and services.
First launched more than a decade ago, it uses secure decentralised technology to process payments without the need for people to provide their personal financial details.

The system operates on an innovative public ledger called blockchain, which keeps a full record of all transactions that can be accessed by every user of the network.
Blocks are generated on the network, which create Bitcoins cryptographically by harnessing the computer power of each of the users.
These are subsequently added to the blockchain, allowing users to make a profit by keeping the network running.
Read on as we look at why an increasing number of businesses around the world are now accepting Bitcoin payments.
Online gambling leading the way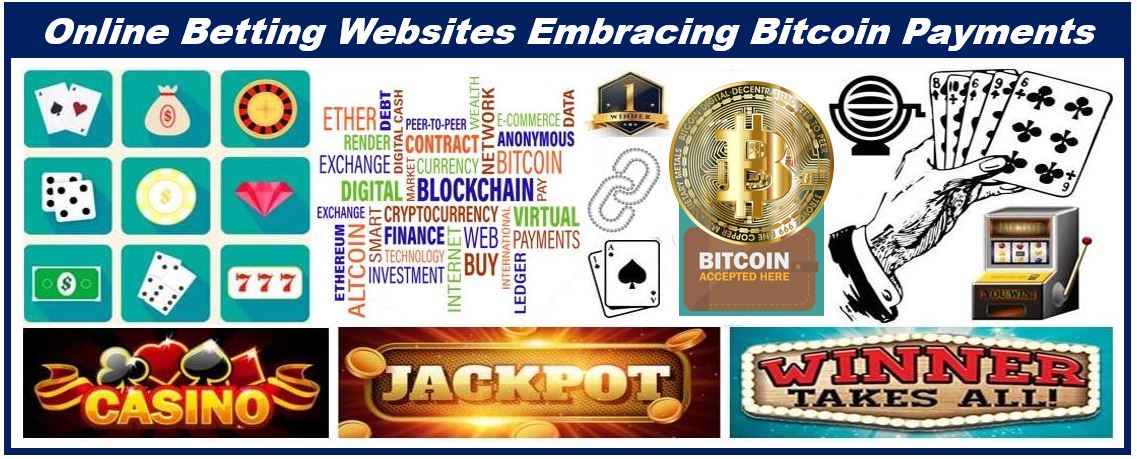 One of the biggest benefits for businesses who add cryptocurrencies to their payment options is the amount of new sales this can generate.
This point is perfectly evidenced in iGaming, with more Bitcoin gambling sites allowing players to make deposits and withdrawals in Bitcoin than was the case just a few years ago.
Studies have also shown that consumers who pay with Bitcoin tend to spend more per transaction than people who use more traditional payment options such as debit cards or e-Wallets.
Lower operational costs for processing payment are one of the most obvious reasons why the gambling industry has added Bitcoin into the mix.
The benefits for consumers are also clear to see, with Bitcoin widely viewed as being far more safe and secure than the likes of credit cards or bank transfers.
The anonymous nature of Bitcoin payments also has great appeal, with many people wishing to keep their online gambling spend separate from their household expenditure.
Food industry joins the Bitcoin gravy train
The food service industry is an ideal vehicle for Bitcoin payments, and many leading brands have already jumped on the bandwagon.
For instance, Burger King's interest in cryptocurrency dates back to 2017 when it launched a special 'Whoppercoin' for customers in Russia.
The firm has since embraced numerous cryptocurrencies including Bitcoin in countries such as Venezuela, Germany and Netherlands.
McDonald's has also established firm ties to Bitcoin over the past few years, most notably through the acceptance of donations to its Ronald McDonald House charity in New York.
German fast food delivery portal, Lieferando, also started accepting Bitcoin for orders four years ago, taking advantage of a gap in the market left by their rivals.
The country had been slow to adopt cryptocurrency up to that point, and Lieferando cashed in to strengthen their grip on their particular industry.
Big brands embracing Bitcoin
Microsoft were an early adopter of Bitcoin having added it to their payment options in its online Xbox Store back in 2014.
Overstock were also ahead of the game, becoming the first online retailer to start accepting Bitcoin during the same year.
Shopify and Expedia are amongst numerous other major brands to embrace the Bitcoin boom, while Home Depot are another notable addition to the party.
The firm accepts Bitcoin via Flexa's checkout systems installed in their stores, meaning that you could completely revamp your home via cryptocurrency payments.
Consumers can now also make Bitcoin payments to Starbucks via the Bakkt app and receive loyalty points every time they make a purchase.
With sports teams such as the Dallas Mavericks and Miami Dolphins also adding Bitcoin to their payment options, it is fair to say that cryptocurrency has crossed firmly into the mainstream.