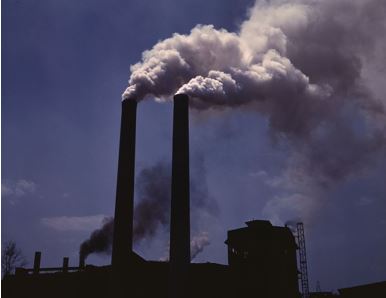 According to the World Health Organization (WHO), air pollution is the "new tobacco" because it has overtaken smoking as the leading cause of death worldwide. It is considered the biggest threat to human health. Toxic air is an environmental risk to any person's health.
In the UK, air pollution has been a major concern for decades; so much so that when the current Mayor of London, Sadiq Khan, was first elected in 2016, he made air pollution reduction one of his major programs. To date, he has come up with several campaigns and programs aimed at reducing toxic air within the city. 
One of the government's goals is to bring PM2.5 (particulate matter) levels down to match the WHO's recommended safe and legal limit by the year 2030. At present, the PM2.5 concentration in UK air is over the annual air quality guideline value by at least 1.8 times. 
Emission numbers went down in 2020 when the COVID-19 lockdown started, but things are back to how they used to be. The UK air is still polluted. In fact, research conducted in a span of five years in south London revealed that dirty air has caused an increase in inhaler prescriptions and GP consultations for children with asthma. As a result of raised pollution, their attacks have become severe over time.
Dirty air does not affect children only, though, as hospitals and GPs have also had numerous asthma and respiratory complaints from patients of all ages. More than anything else, what the study proves is that air pollution, particularly NOx or nitrogen oxides emissions from diesel vehicles, affects communities, not just groups. 
 Research findings
The five-year research conducted by Kings College researchers studied over 750,000 inhaler prescriptions and GP consultations involving respiratory issues. They discovered that more and more children visit their GPs for asthma and respiratory issue complaints every time particle pollution increased by about 9µg/m3 for one week in Lambeth. The increase was quite significant at approximately 7.5%.
Meanwhile, an increase of approximately 22µg/m3 of nitrogen dioxide's average 51µg/m3 resulted in  a 6% rise in children seeking GP consultations. 
The increase can be higher, though, since only GP visits from Monday to Friday were included. The data did not include evening and weekend visits. 
Ella Kissi-Debrah
One of the examples of what toxic air can do to human health is the case of nine-year-old Ella Kissi-Debrah. The young girl was constantly exposed to dirty air as she walked home to school every day.  As a result, she was in and out of hospitals for various respiratory-related problems. In 2013, she had a severe asthma attack that led to her death.
In December 2020, the coroner ruled that Ella's death was caused by air pollution from London's South Circular Road. Nitrogen dioxide levels in the area near her home were in excess of WHO and EU guidelines. Her mother Rosamund, who has since gotten busy as a grassroots campaigner for safer, cleaner air for children, talks about asthma and other health problems that may stem from toxic air exposure. 
What nitrogen oxides can do to your health
NOx or nitrogen oxides are gases that form from fossil fuels combustion. NO or nitric oxide, which is generally harmless, is the most dominant of the gases. However, when NO reacts with other atmospheric gases, it forms NO2 or nitrogen dioxide, which is dangerous to human health. Nitric oxide and nitrogen dioxide are collectively called NOx.  
Road transport is one of the major contributors of NOx emissions. In 2020, more than 60% of roadside nitrogen oxides concentrations came from cars, vans, and other road transport. The 2015 diesel emissions scandal, more popularly known as Dieselgate, increased NOx emissions with the defeat devices installed in the affected vehicles. The devices hid the real emissions numbers, so their cars were emitting excess levels of NOx instead of helping clean the air.
Regular exposure to NOx emissions can lead to several health risks. Breathing problems, increased susceptibility to certain respiratory issues, and asthma or aggravated asthma (for those who already have it) are some of the effects of short-term NOx exposure. 
Serious cases can increase risks of cancer, long-term respiratory conditions, and cardiovascular diseases. NOx emission exposure may also trigger anxiety, depression, and other mental health-related issues.
Aside from the health risks, nitrogen oxides are also known to help form acid rain, smog, and ground-level ozone (the dangerous ozone). 
These risks and effects are the reasons why drivers affected by the Dieselgate scandal should file a diesel emissions claim with experts. 
How to file your emissions claim
Car manufacturers involved in the diesel emissions scam potentially include Volkswagen, Mercedes-Benz, BMW, Audi, Peugeot, Porsche, Alfa Romeo, Jeep, and Citroën, among others. To file a claim against any of them, visit your manufacturer's website to verify if your vehicle is affected. For example, Mercedes emissions claim information is found on their parent company Daimler's website.
Once you are done verifying, find a panel of emissions solicitors that can work with you in filing your diesel emissions claim. The panel of solicitors at ClaimExperts.co.uk are regulated and highly experienced in winning claims. Get in touch with them and start claiming back what you lost when your manufacturer duped you into buying a vehicle that emits voluminous amounts of pollutants.
---
You may be interested in: What is a greenhouse gas? Definition and Meaning