Facebook is known to be the largest social media platform that you can find on the planet right now. There are billions of people who use it every day. If you own a business, you want to make sure that you will be able to market your products and your services properly. This has always been a dream of business owners but it does not happen often.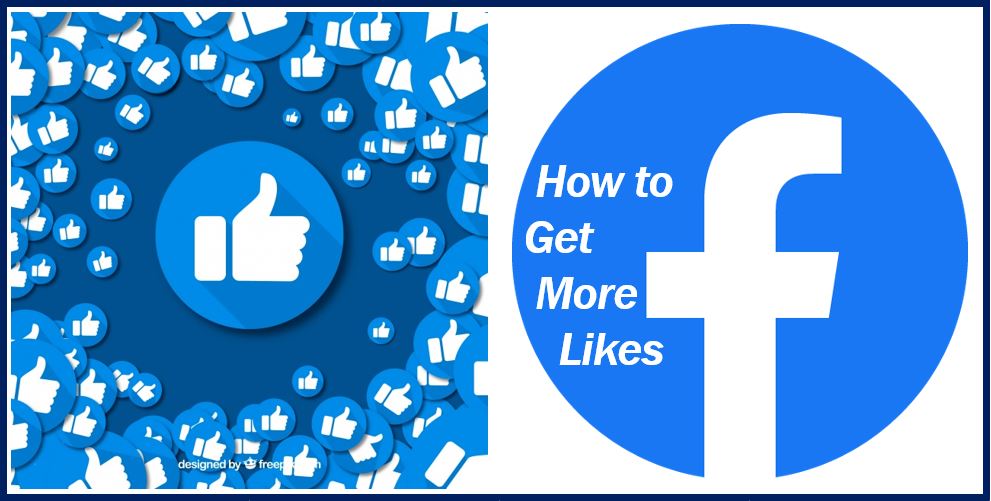 It can always be easier when you know how to use Facebook so that you can attract the clients whom you think would want to actually improve your business. Remember that there may be possible ways to buy Facebook followers and likes but there are certainly some authentic ways that you can do now.
Know the Right Time to Post
You have to realize that timing is always going to be important when you want to get more likes on Facebook. What time does your audience usually go online? What if you would publish your posts while people are asleep? This means that your posts will not get noticed. There are other posts that they will notice when they wake up in the morning. Most of the time, you need to post when you know that your audience will be active and checking their Facebook accounts.
Make A Facebook Group
Creating a group is one of the sure ways that you can get more likes on Facebook. People from the group would want to like your posts. If you want to keep people in the group, do not forget to ask questions from time to time. People may be interested to answer all of your questions. You can also post some events that will allow people to know what your business is going to do.
When you have a Facebook Page or Group in place, it's also a good idea to explore your options with FB advertising and reaching new audiences. This can drastically speed up the growth process for your brand across all mediums.
Get Answers
There are a lot of clients who would ask you questions. This is already expected. You can also expect that you are going to have a lot of fans who will also have some questions about the things that you do. The best thing that you can do is to help people get some advice. You can even ask for some tips from your fans. They will usually feel more special especially if you actually put their suggestions and tips into action.
Try to Follow Influencers
There are some brands that follow influencers because this will give brands a chance to become noticed by the fans of the influencers. You can check out their business pages and also their status. You want to make sure that you will show your engagement without being too direct. There are some people who may notice your brand and follow you too.
While the focus here is on Facebook, it's also important to realize the platform also owns other social media platforms like WhatsApp and Instagram as well. So while you are focusing your efforts on trying to get larger reach on Facebook, you should also be getting more followers on Instagram as well.
Testimonials Will Always Help
You know that there are some people who will not check out what your brand can offer if there are no testimonials or reviews about your company. Through the reviews that people will leave, you can be sure that people will find your business credible. You can also encourage your customers to leave testimonials especially if they find your products and services satisfactory.
Ask Help from Friends and Family Members
You have friends and family members who are more than willing to help you out. What if your friends will start to show that they are also interested in what you are selling? You can ask them to promote your business on their own Facebook accounts. It will allow more people to see your page and actually check it out.
If you want to get famous on social media, then starting out with friends and family is your first step. Outside of that, it's all about putting in the time and effort to make sure you are growing your audience daily and providing real value within your content.
Have A Memorable Brand
What is one of the best things that you can do so that people will remember you? You need to make sure that people will remember your brand and all the things that you can do. Make sure that you will be very particular about how you are going to market your brand. Pay attention to the logo that you will use, the color scheme that you will use, and your company's culture. The more that people can understand what your brand is about, the more that they would love to trust you.
Converse With Your Fans
You do realize that there are a lot of fans who are just waiting to be recognized, right? A lot of people would actually like it if you would reply to them. It will be enough to make them feel special. At the same time, you can also make yourself more credible to your audience.
Try to Post Frequently
You need to remember that people will only become interested in your product and brand if you would be consistent in posting. When you post, you know that you can properly engage on Facebook. If you want to get a lot of likes on Facebook, you want to make sure that you are posting correctly. There are also some brands that are posting too much so people might get annoyed with them. Try to know how many times you should post in a day to be sure.
Create a Contest
Do you want to make people more engaged? You need to create a contest that they would like to join. A contest will make sure that you will have more fans that would like to join. Brands like Original Coloring Pages have been running social media contests for a while now and have seen a huge jump in their social media activity and online following as a result of it.
At the same time, there are more people who will be checking out your page because they want to know if they won the contest. Some people would continue checking your website out of habit.
Use the Right Photos
You want to make sure that people will actually be exposed to content that they genuinely like. Photos are always the best tools to use if you want people to become more engaged and like your different posts. Why will people like photos that they do not find visually appealing, right?
Take Advantage of Everything Facebook has to Offer
It is obvious that there are so many things that you can do so that you can have more likes on Facebook. It might be a struggle in the beginning but the more that you do things, the more that you will get the Facebook likes that you would like to get.
As with all content creation and social media marketing efforts, make sure to use clear and attractive photos. It's also a good idea to keep an eye on your competition and see what type of content they are creating that their audiences respond best with.
By following these recommended tips and methods, you can sit back and relax knowing that more people will continue to like your posts over time.
---
Interesting related article: "What is Social Media Marketing?"