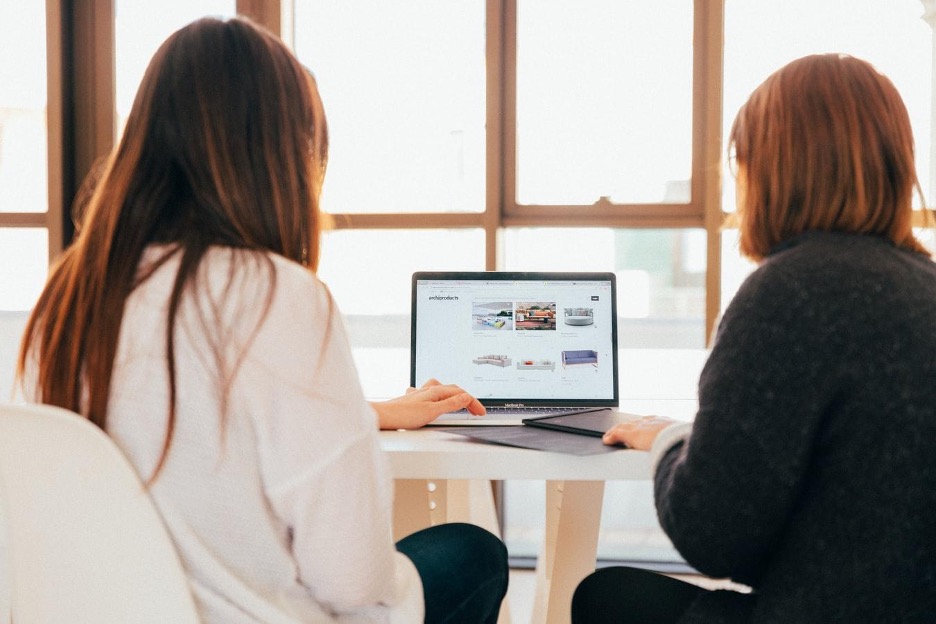 It's no secret that in order to stay competitive, companies need to be constantly evolving. This is especially true when it comes to their digital marketing efforts. In order to keep up with the latest changes and trends, businesses need to ensure that their website is optimized for conversion.
There are many different factors that can affect Conversion Rate Optimisation, from the design of your website to the way in which you market your business online. However, one of the most important things to remember is that CRO is an ongoing process — it's not something that you can set and forget.
CRO is one of our specialties at Strawberry Forge. In this blog, we explain what CRO is, what the benefits are, and how you can improve your site's own conversion rate the easy way.
What is CRO?
CRO stands for Conversion Rate Optimisation.  It's the process of improving the percentage of visitors on a website who take action — whether that be making a purchase, signing up for a newsletter or enquiring about a product or service.
In essence, it's about moving the audience you already have further along the buyer's journey to increase leads and sales. If you have returning visitors, it's much easier to nudge them in the right direction as opposed to continuingly putting in the effort to grow your audience.
What are the Benefits of CRO?
Improving your conversion rate isn't just a box-ticking marketing exercise; websites that implement CRO techniques see a wide range of benefits including:
Increased Leads & Sales
When you move a web visitor through the buyer's journey, they're more likely to take any action that you want — the end result being to make a purchase. This means you don't have to waste your time chasing leads, as they will come to you when they're ready and motivated to buy.
The more effort you put into CRO, the greater opportunities there are to close a sale. All you have to have to do is point them in the right direction with techniques such as:
Landing page development

Gated offers

Email nurturing

CTAs (a call to action)
Efficient Marketing
No one wants to spend money on marketing only to see very little return. This is why improving your conversion rate is key; it ensures your budget is put to best use.
Let's imagine that you have 100 visitors a week on your website. Five of those go on to make a purchase, and the rest basically fade away. Rather than spending bigger sums to attract 100 new visitors every week, wouldn't it make more sense to build a relationship with the 95 who have already interacted with your site?
Think about how you attracted those visitors in the first place to get a better idea of the costs. Did you revamp your website? Come up with a whole new SEO strategy? Spend a fortune on design work?
Most of your efforts go to waste if you don't follow up, making your marketing ROI pretty slim. But a little extra push with lead nurturing tactics will bring in a steady influx of customers who are ready to buy.
Thorough Understanding of Customer Behaviours
Effective CRO is based on hard data rather than guesswork. Instead of making assumptions about how your audience is interacting with your site, you can build a genuine picture using statistics.
From there, it's just a matter of devising, testing, and implementing changes to your website to improve lead generation.
As an example, you might find that visitors are reading your blogs in detail, but still, click off once they have the information they need. CTA banners that lead to gated offers are a great way to capture lead information.
You use a powerful message and imagery to direct leads to a landing page. Then, you provide them with something of value such as an eBook to download and they'll give you their email address in return. Based on the eBook topic, you can then send that lead more relevant information and offers to encourage them to make a purchase.
Improving Your CRO the Easy Way
CRO isn't something that the least busy person in a company can pick up on a whim; it takes a lot of skills and knowledge to get right, which can only be learned through experience.
Strawberry Forge has that experience, so we're perfectly placed to improve your CRO. We have a proven track record in getting leads to convert for a range of different-sized businesses in a variety of sectors.
Our methods work, and to learn more about our processes you can book a free digital marketing workshop for all the details.
---
Interesting Related Article: "How to Build a Marketing List That Converts"