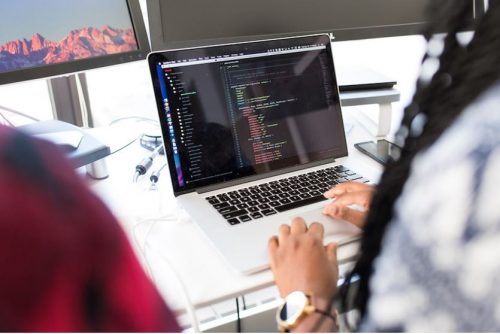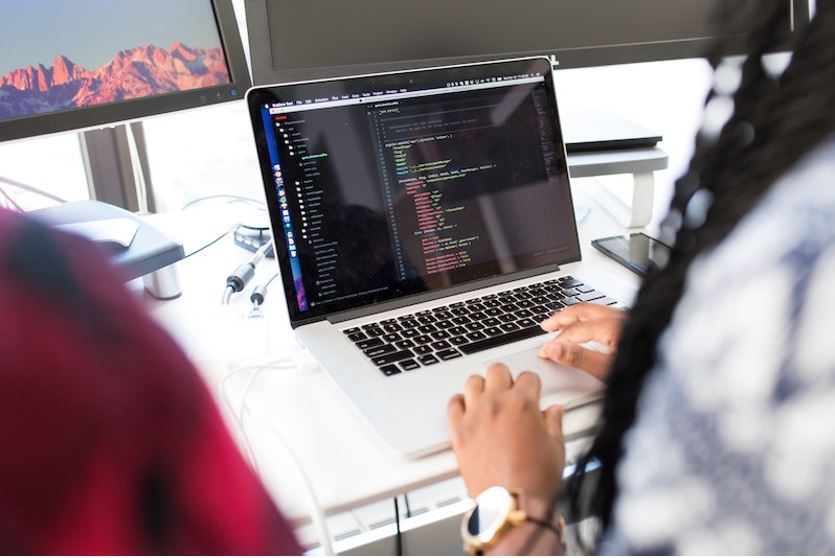 Businesses that embrace innovative business strategies and make use of cutting-edge technology are taking the lead in competitive marketplaces. 
52 of the businesses are still in operation if you look at the Fortune 500 list from 1955. Companies must change if they want to maintain their growth. One strategy businesses use to be nimble is agile transformation. In the digital age, hybrid Agile IT services are more in demand. Across all aspects of business, Agile & Scrum Certification is increasing the value of digital transformation. 
So how can businesses use agile development to regularly deliver software improvements and enhance the calibre of apps amid a recession? The answer is that companies must first deal with the typical agile transition pitfalls. 
The Difficulties of Switching to an Agile Methodology 
What negative effects or problems may a company have while putting an agile development program in place? And how might it be resolved? 
Misalignment of Goals 
Agile is simply a revamp of a department's or organization's operating paradigm. Agile digital tools and technologies won't deliver the advantages of a 3x faster time to market or a 4x greater return on investment without support from the top-down. 
Domain experts frequently lose sight of their place in this new system without the use of agile technologies since they are unable to participate in the technical procedures required to create effective feedback loops. 
Solution: 
What you want to accomplish with an agile method of working and what benefits this change may actually provide should be clearly stated and articulated from the beginning. 
Inform your business about the advantages of agility and how to resolve any reservations.
Making Agile Transformation a Secondary Strategic Objective 
Agile should be implemented throughout the whole company, but obstacles like budget reallocation and fear of change might prevent this from happening. 
It is up to business executives to include agile in their plan for IT automation and business process testing. 
Testing the outcomes of an agile methodology within silos is typical, for instance, in a software development team. 
Executive teams, however, won't instantly see the actual strategic worth and impact of these experimental projects on a modest scale. 
Solution: 
The organization should prioritize the agile transition in order to demonstrate how it can add strategic value. Here is when the outcomes start to become apparent. The challenge is enlisting the appropriate parties and designating this as an enterprise-level priority. 
Extend agile beyond tiny, isolated technical teams where it has little influence. The incentive to sustain agile company processes is more likely when a top leader drives a change to this effect. 
Objection to Change Agile Values Collide With a Company's Culture 
It is challenging to alter people's behaviour and thought processes. A large corporation has organically ingrained practices and values. 
People typically resist change, and when Agile transformation is employed to confront them, they respond with statements like "that never works here" or "that's how we've always done things around here." 
It was discovered that human-related perceptions of the change process have been the major transition challenges. 
Solution:
It is crucial to let your staff know that change is needed. Except in the instance when they are clearly given compelling "whys" they need to embrace the shift to Agile, people find it quite simple to stick with their old methods and procedures. 
Broken Down Measuring and Tooling. 
The Agile Manifesto makes no specific methodology recommendations. To choose the best course of action, you must take into account the nature of the company, its organizational traits, as well as the benefits and drawbacks of various agile methodologies. 
Solution: 
Selecting the appropriate tools, such as Kanbanize, ClickUp, and Jira is another essential requirement for your success with Agile. Overwhelming fragmented data dispersed among technologies is prone to causing work process disturbances. 
Absence of Management Backing. 
One of the main reasons Agile doesn't succeed in every situation is currently insufficient managerial support. 
To transition to agile, all executives, middle managers, and senior managers must be aware that project management methodologies will change in certain ways. 
They need to be aware of the advantages of the impending Agile transformation as well as the specifics of how it will impact the operational facets of the company. They must completely comprehend what is required of them in order to assist the Agile adoption in an effective manner. 
Solution 
By coordinating with all levels of management before the real Agile transformation, communication and cultural concerns may be readily dealt with. 
Different Teams, Inconsistent Procedures, and Methods. 
A guiding concept of the Agile methodology is customer satisfaction. Agile frameworks like Kanban recommend building a network of services within the firm to accomplish this. 
All departments, teams, and people may self-organize around the task, cooperate, and change.
They conduct business while being motivated by quality improvement thanks to this network of services that help in enhancing the labor processes, the product, and the service to offer more value. 
Solution: 
To ensure useful input, establish a network of services with cross-functional teams. Agile cross-functional teams work progressively and iteratively to maximize input opportunities and guarantee that a usable result is always accessible. 
Cross-functional teams are not a novel concept, yet many businesses are still finding it difficult to grasp. 
Conclusion 
Going Agile entails more than just using a pre-established framework or process for a particular project. 
Before diving headfirst into the Agile journey, you need to have a good reason. Better not do it if all you want to do is follow the latest trend. Have a clear vision why you want to implement Agile and what are you trying to achieve. 
Author's Bio:
Naveen Kumar Singh is an Agile Coach and a Professional Scrum Trainer (PST), facilitates Scrum Master Training, Scrum Developer, Product Owner, Agile, Kanban, and LeSS Practitioners as well as provides agile technical workshops. Naveen is actively involved in the agile community and attends major events as a speaker and volunteer. He has also presented papers in Global Scrum Gatherings as well as in many other Scrum Alliance conferences and meet-ups.
---
Interesting Related Articles: "How Agile Principles Can Help Your Business"
"Large scale Agile – is agile software development always the best option for big companies?"