Entrepreneurship is a course that requires dedication, positive energy, and a business mind. It involves years of experience in the job environment and countless trials for success in business ventures.
Not everyone is blessed with these qualities. Challenges are inevitable in business, and entrepreneurs will face many of them in their journey. Overcoming these challenges is the only guarantee for success.
A remarkable entrepreneur never surrenders to failure. They see failure as a pathway to achieving set objectives and a learning exercise to success.
What separates a successful entrepreneur and those that walked out of their businesses is the ability to remain resilient and push forward during a crisis. Kimin Tanoto is one such individual.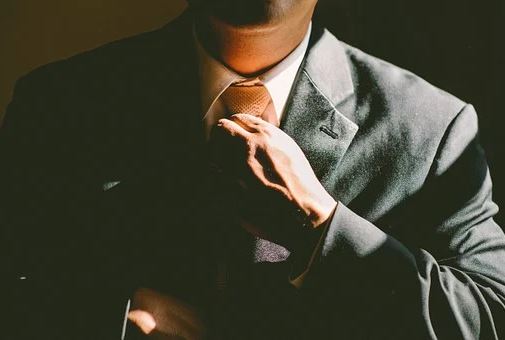 Who is Kimin Tanoto?
Kimin Tanoto is a renowned and extraordinary entrepreneur of Indonesian origin who has established several businesses across many industries. He has faced many challenges building his businesses and always came out successfully. He remains one influential entrepreneur that young entrepreneurs and would-be business owners look up to today.
Kimin Tanoto stands on the fact that people can be trained and shaped to become entrepreneurial, but they must be willing to be taught and be ready to face and overcome challenges. He emphasizes the need to create enabling surroundings that would motivate and inspire business-oriented people to develop their skills. He also advocates for value creation in business through new strategies in thinking.
Kimin Tanoto makes use of his years of experience and background in steel and cement to revolutionize entrepreneurship. His connection to other world business leaders' capital markets and other industries gives him more advantage in the entrepreneurial world.
He has done remarkably well within the Indonesian economy, and a lot can apply to the entrepreneurship ecosystem in Singapore. His work reflects successful pathways towards sustainable business operations.
What Successful Business Practices Does Kimin Tanoto Apply?
Tanoto's success does not come easily, but from the business practices, he employs in every business he owns or acts as an advisor.
In his success, he pinpoints the contribution of recruiting the best management team. These managers carry the same vision, mission and objectives as Tanoto and the company. The team is highly skilled and is established on a high level of trust and integrity. Operations are well-coordinated within the organization. These managers have fostered robust business operations within the firms and established meaningful relationships outside the businesses.
Strategic Partnerships and Collaborations
Tanoto is strategic about the partnerships he establishes. Partnerships create a strong business presence within the market, giving Tonato's work considerable popularity. With this, he has attracted more beneficial partners, and many of his businesses have scaled beyond international borders.
Try as Many Times as Possible Until You Realize Success
In defining "who is Kimin Tanoto", one well pronounced feature is his ability to apply many different approaches until he finds the best possible outcome. He emphasizes that entrepreneurs need to be patient and committed to their course to enjoy the final product.
Conclusion
If you are an existing or aspiring entrepreneur looking for motivation, Kimin Tanoto is the right person to look out for this year.
---
Interesting related article: "What is an Entrepreneur?"