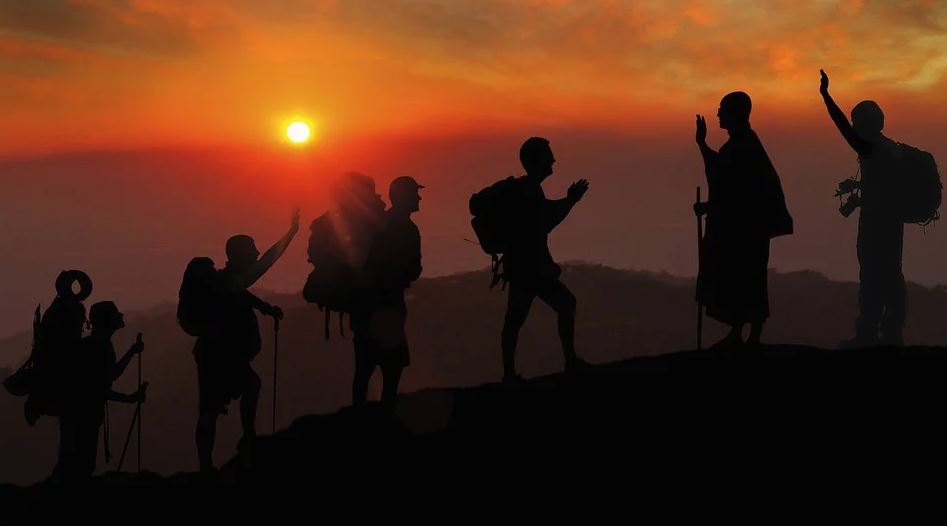 Let's say you're planning a hike. You'll pack several items into a backpack to support your long journey. Recent discoveries have revealed that many hikers prefer to add flashlights to their belongings. A powerful flashlight is one of the most crucial items for any hiker to take along for their next expedition. Why? These light sources are a great tool to help you navigate your path if your hike extends into the night. 
Every hiker needs a flashlight to stay safe when hiking at night. But what are the best alternatives for anyone to buy for their next expedition? Keep reading to find out. We've compiled a list of high-quality flashlights with innovative features. 
Olight Baton 3 Pro Rechargeable Flashlight
The Baton 3 Pro is easily one of the best Olight flashlights on the market. It belongs to a long line of flashlights from a reliable manufacturer. This product has a combination of features that are hardly found anywhere else. 
When you look at the Baton 3 Pro, it's clear that plenty of effort has been put into its production. The first standout feature to note about this flashlight is its size. The Baton 3 Pro is portable. Its size is such that it can easily fit into the palm of a hiker. 
Furthermore, this Baton flashlight has a unique threaded design. Its simple body will allow hikers easily assemble and disassemble it. This flashlight is well-balanced and will stand on its head or tail. 
What's more? The Baton 3 Pro has an unbelievably powerful output. The flashlight can produce a beam of white light measuring up to 1,500 lumens at the highest setting. Its light is visible for up to 175 meters. 
Nitecore Thumb 85
Nitecore Thumb 85 is another impressive lightweight product that would suit different hikers. It's small in size and weighs just about 25 grams. As a result, you could easily fit it into your backpack. This is an advantage because hikers usually have numerous items to move around with.
Another impressive feature of the Nitecore Thumb 85 is its versatility. This product has the capacity to produce powerful white light. Also, there are three light settings for the hiker's convenience. Additionally, this flashlight can run for up to 22 hours. That's almost a full day of illumination. 
Thrunite Archer 2A V3
The Thrunite Archer 2A V3 is an impressive product that offers real value for money. It offers a great combination of functionality and portability. The first noteworthy feature of this product is its medium-level light output. This flashlight can only produce 500 lumens of light at the highest setting. This output is bright enough to illuminate any room. 
The Archer 2A is made from incredibly durable material – aerospace-grade aluminum. As a result, it will keep working in harsh weather. Finally, this flashlight can function for up to 4 days. You'll never have to worry about recharging it. 
Conclusion
Now, these are the most powerful flashlight to take along for your next hike. You can pick any of these alternatives for an enjoyable expedition. However, ensure you check for other options that may suit you.
---
Interesting Related Article: "How can Hiking boots help you to climb up to your success?"