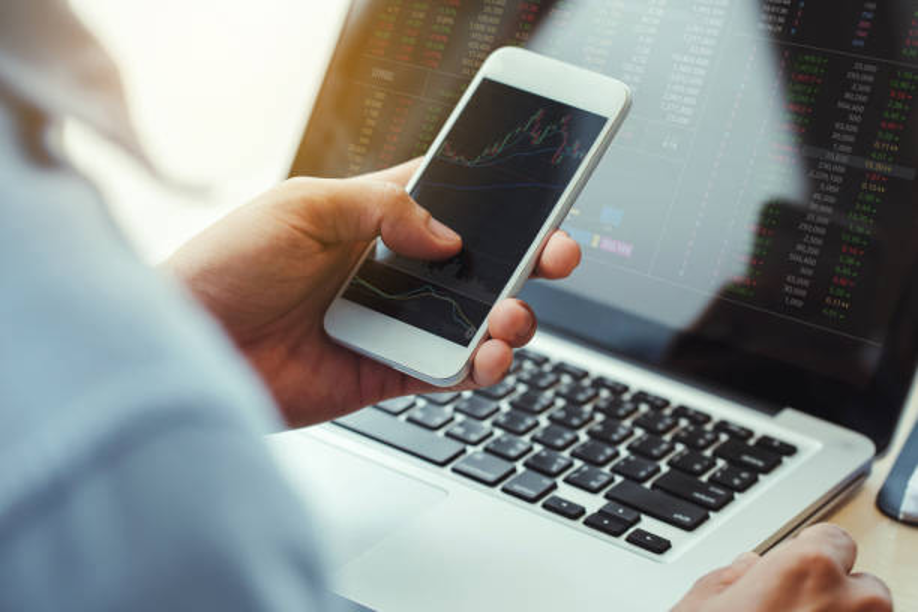 You're scrolling through your social media feed, scrolling past post after post of people boasting about their latest trading success, and it hits you – you want in on the action.
But with so many tools, how do you know which is right for you? Well, let me introduce you to MotiveWave. This software has been gaining popularity among traders for a good reason.
In this Motivewave review, we'll take a closer look at the features, pros, and drawbacks of MotiveWave to help you decide if it's the right fit for your trading game.
Let's get to it, shall we?
About MotiveWave
MotiveWave is a comprehensive desktop charting software that offers advanced technical analysis features. It's not just a simple charting package but a complete market analysis console.
With tools such as Fibonacci, Gann, Wave, Ratio Analysis, and Gartley patterns, this trading software has everything you need for advanced technical analysis.
Additionally, it has scanners, back testers, walk-forward testing, a trading simulator, and many other tools that, when purchased separately, would cost more than a MotiveWave license.
MotiveWave Features
1.    Elliott Wave Analysis
This software gives you the power to automatically plot Elliott waves on your charts, saving you time and giving you a major advantage in finding profitable trades. Trust me, this feature alone is worth checking out MotiveWave.
Imagine quickly identifying trade opportunities with the help of Elliott wave analysis. It's like having a trading expert by your side 24/7.
2.    Back and Forward Testing
MotiveWave offers you the ability to perform basic tasks like strategy backtesting, which many other platforms also offer.
But, it also goes a step further by allowing you to optimize your strategy based on your backtest results and even forward test a strategy based on generated data.
Now, I know "Walk forward testing" can sound a bit confusing, but with MotiveWave, it's quite simple. And while the backtesting feature is pretty standard, it's still a great tool to have in your trading arsenal.
3.    Fibonacci tools
This software offers a variety of Fibonacci tools like retracements, extensions, and arcs to give you a complete market analysis. And the best part?
These tools can be customized to fit your specific needs. So, whether you're a beginner or an experienced trader, these Fibonacci tools will help you make better trades.
4.    Chart templates
MotiveWave offers a range of templates you can customize to fit your needs. You'll be able to display a variety of technical indicators and overlays, as well as change the chart's appearance to make it more visually appealing.
With MotiveWave, you'll be able to create charts tailored to your trading style, making it easier for you to identify key market levels.
5.    Technical Indicators
You have a variety of options when it comes to technical indicators when using MotiveWave. The platform offers a wide range of indicators that can assist you in analyzing market trends and making informed decisions about your trades.
These indicators include standard options such as moving averages and Bollinger Bands, as well as more advanced options like RSI and MACD. With this diverse range of indicators, you have the ability to tailor your analysis to your specific needs and preferences.
How Much Does MotiveWave Cost?
When using MotiveWave, you have three pricing plan options to choose from: Standard, Order Flow, and Pro. The Standard plan, for $24/month or $245 for life, includes chart trading capabilities, Gann analysis, harmonic analysis, and depth of market data.
It is targeted towards traders who have more complex strategies and require more chart templates, indicators, and additional advanced features but don't have a use for many of the extra features like backtesting, walk-forward testing, or scanners.
The Order Flow plan costs $49/month or $595 for a lifetime license and includes more depth of market tools and second-based bars.
The Pro plan costs $99/month or $1,495 for life and includes additional features such as backtesting, advanced Fibonacci tools, advanced alerts, option chains, and auto harmonic analysis.
It is a more expensive option but includes more advanced tools for traders who need the most powerful trading software.
Pros and Cons of MotiveWave
Pros
A variety of tools to choose from
A support team that is always ready to assist
Simple interface
An opportunity to test drive the software with a 14-day trial period
Cons
Slightly expensive
The learning curve is a bit steep
MotiveWave Alternatives
MotiveWave is a popular trading software, but it's not the only option available. Some alternatives include Marketxls, Topsteptrader, and a great option like Trademetria.
These platforms also offer a range of features and tools for traders to analyze market trends and make informed decisions about their trades.
Is MotiveWave Worth it?
As a trader, you have many options when it comes to software that can help you analyze market trends and make informed decisions about your trades. One of those options is MotiveWave.
With its comprehensive range of technical analysis tools and charting platforms, it is worth considering for anyone looking to take their trading to the next level.
As with any trading platform, MotiveWave has its pros and cons. Its cost may be a barrier for some traders, and its learning curve may be steep for those new to technical analysis.
However, with its 14-day free trial and excellent customer support, it is easy for traders to test out the platform and decide if it is worth the investment.
So, don't wait any longer. Sign up for MotiveWave today and see how it can help you make more profitable trades.
---
Interesting Related Article: "5 Steps To Choose The Right Trading Platform"