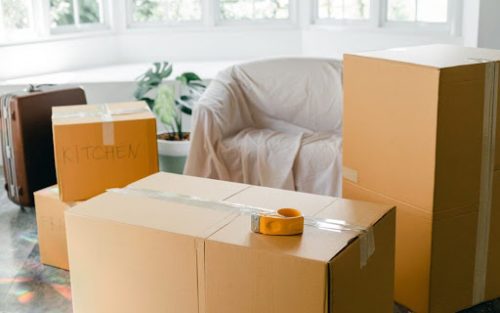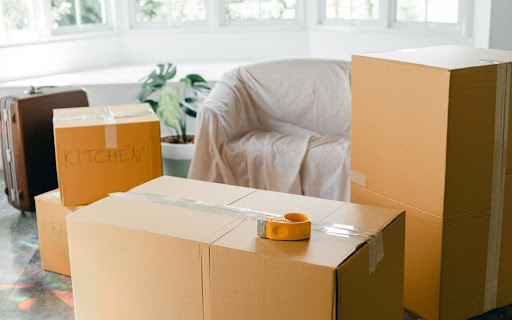 Thousand Oaks is one of the best cities to move to in Ventura County. It has a stunning nature and also has some delicious food and wine to offer. It's a great and safe place to raise a family. In this article you will find five tips to make your move to Thousand Oaks a lot easier. Let's get started today.
1. Store Your Belongings
First of all, if you have a lot of stuff, you should look for a place where you could store these. There are a lot of storage spaces available in Thousand Oaks. This will make it a lot easier to move without stress. A reputable moving company in Thousand Oaks will usually provide these storage services too. We have heard great things about Movegreen, which is also the moving company that we have used in the past. 
Always consider location, price and size when you look for a storage unit. Since you are moving to Thousand Oaks, you want a storage facility that is close to this area. It's also important the facility is secure. You need to make sure your belongings are safe and secure.
2. Finding a place to live
You already know that you want to move to Thousand Oaks, California. But did you already find a place to live? It's best that you have some options available. Will you rent an apartment or buy a house? Thousand Oaks can be an expensive place so it might be a good idea to find a place first before you are thinking about moving. 
Things that you should consider are budget, lifestyle and needs. It's a good idea to ask the local residents what it's like to live in the neighborhood. They have lived here for many years, and they probably know best. After you decide that you really want to live here, you can look for a place online on Zillow. Another option is that you contact a real estate agent in Thousand Oaks, CA. They will find a place that meets your needs. Be sure to consider different options before making a final decision.
3. Keep all moving documents in one place
When you have found a place in Thousand Oaks, you also want to make sure everything goes perfect. That's why it's crucial you keep all your necessary documents in one place (such as address and utility information). Another way is to keep all of this information organized on your laptop. You don't want to look for these documents on moving days and have unnecessary stress over this.
Even if you hire a moving company such as Movegreen, it's best to keep all these sensitive documents in one place. We are talking about things such as passports, social security cards, marriage certificates, etc. You should move these documents yourself to minimize the risk of losing these important documents. This way you ensure that all your documents and info remain safe.
4. Do your research
Don't make quick decisions. It's always a good idea to do extensive research about Thousand Oaks. Do you really want to live there? Or would it be a better idea to live in Simi Valley or Camarillo? It's extremely important to research these cities ahead of time. This way you know for sure if you really want to live in Thousand Oaks. That said, you can't do much wrong with moving to Thousand Oaks. It's a city that almost everybody likes.
Don't forget to research the cost of living there as well. Thousand Oaks is a pretty expensive  city in Southern California and the median home value is over $700,000. You should look up things like housing, transportation and food. Knowing these costs ahead of time, will allow you to budget more appropriately.
5.Hire a reputable moving company
One of the most important things is to find a reputable moving company. As we already mentioned in this article before, we recommend Movegreen. They are experts in moving in the Ventura County area, and this is no different for Thousand Oaks. Their moving experts are professionals and will answer all your questions without any problem. Choosing a professional company is our number one tip if you are looking for stress-free services.
It's always good to read the reviews online. Movegreen Thousand Oaks has a rating of 4.8 out of 5 stars. Of course, you can always choose another moving company, but sometimes it can be hard to know if it's a good or bad company. That's why you should choose a business such as Movegreen that has good reviews.
If you decide to compare businesses, always get a quote from each one. If you are on a budget you should compare the prices and services to find the best deal. You should always plan your move and choose a time and date that works best for you.
---
Interesting Related Article: "Moving Out of Los Angeles – A Complete Guide"