The moment you seal the deal on your new house and decide on your moving date, you are likely to find yourself in a state of panic. You will have a million thoughts running through your mind on all the things you must do before, during, and after the move. Not just that, you might question your ability to manage it all effectively. As an alternative you can get an advise from professionals like Zeromax movers.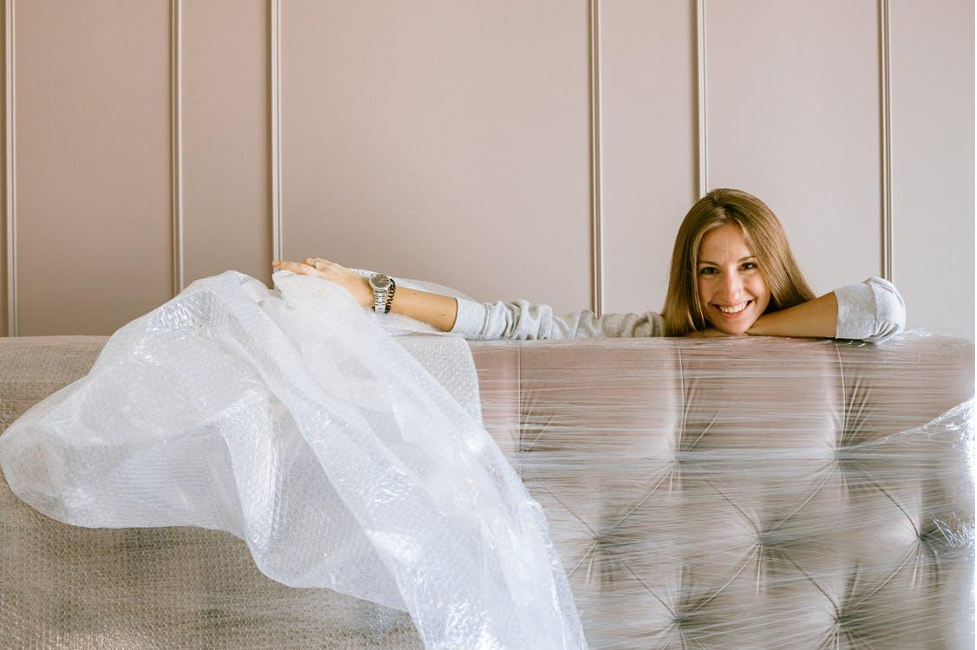 However, it is entirely normal to feel this way. Even if you have done it plenty of times before, moving is always a stressful experience. The key to planning a successful move is to stay organized, break your to-do list into manageable chunks, and tackle it one task at a time.
If you start your planning and research two months in advance of your moving date, we can assure you that moving will be so easy that you will never dread it again!
Here is an easy-to-follow, step-by-step moving checklist, to plan a smooth and stress-free move.
Two months before the moving date
Invest in a binder to keep all your moving documents safe in one place, such as your moving checklist, receipts, invoices, and vendors' contact details.
Get rid of unnecessary items:
Do a tour of every room in your house and separate all the things you do not need to move to your new home. You can set up a box in your store to collect all these items, which you can later donate or sell-off. Getting rid of unnecessary items first ensures you have less to pack and set up in your new place.
Note down the items you will be moving to record all existing goods and identify any lost belonging during the move. You should also note down things that will need special care, such as exceptionally large or fragile pieces. These will require special packing and attention during the move.
Start looking for moving companies in your area and get in touch with them for quotes. It is always a good idea to book your moving company as early in the planning process as possible. Let's say you are moving from a major cosmopolitan city like New York; NYC movers can accommodate your desired moving date and time. Moreover, booking in advance tells you the cost of your move and helps you develop a realistic moving budget, which brings us to the next point.
Apart from the cost of professional movers, you are likely to incur many other expenses such as the cost of procuring moving supplies, paying for any repairs in your existing home, and additional closing costs. You should also set aside a contingency fund for unforeseen expenses.
Gather important records:
You would want to store all your essential records separately and transport them yourself to ensure you don't lose them during the move. It includes medical records, passports, identification documents, vehicle registration documents, school records of your children, and so on.
One month before the moving date
Purchase moving supplies:
Now is the time to purchase your moving supplies so you can start packing. You will need boxes, tape, permanent markers, and bubble wrap. You can often get free boxes from your local stores, so make sure to ask them first before you go and buy cartons.
Start by packing things you hardly use, such as your fancy cutlery, decorative items, or any seasonal clothing you won't need until your move. Make sure you clearly label each box, mentioning its contents and the room where it will go. It always helps to pack room by room to make setting up your new place more comfortable.
Notify relevant parties of your move:
You will have to alert the following parties of your relocation and provide them your new address: utility companies, your bank, credit card, the insurance company, relevant government agencies, and any newspaper or magazine suppliers.
One week before the moving date
As moving day draws close, you should call your moving company to confirm the arrangements, including their arrival time and payment date. Try to take a few days off from work around your moving date so you can focus on managing the moving process without worrying about any other commitments. Now you can utilize time to take your car to the mechanic for an overall check and tuning to ensure it is ready for moving day.
Finish your packing, leaving only things that you will need before leaving the house. You can pack these on the final day in a box and take them with you. Moreover, it also helps to prepare a package of essential items you will need during the first few days in your new home. You can include toiletries, ready-to-eat food and snacks, pet food, towels, clothing, and so on.
Before you move into your new home, it is imperative to schedule a deep cleaning for the entire property so that you can have a clean, fresh start. You can either hire a cleaning company for the job or do it yourself. 
Moving day and post moving checklist
When the movers arrive, verify that they are from your chosen moving company. Go over all necessary details related to the move to be on the same page. Other than that, you can relax and let the movers handle everything. These professionals get trained for the tasks and paid accordingly.
Setting up your new place:
Make sure to reach your new home before the movers so that you can guide them about the positioning of the furniture, appliances, etc. Ask them to place every box in its designated room to lessen your load of work.
Start by unpacking your essential box first, as it will have everything you need for the first few days. The rest of the stuff can get unpacked a few boxes every day not to tire yourself out.
Conclusion
While this may seem like a long moving checklist, it covers the entire moving process. By following all the above advice, begin settling into your new home without any trouble. Just don't forget to celebrate once it is all done – you deserve it!
---
Interesting Related Article: "How to Find Cheap Out of State Moving Companies"