One of the steps you need to take if you truly want to elevate your business is implementing a successful marketing strategy. When done right, marketing will boost your brand image and sales in ways you can not imagine. Just look at how much big brands are investing in their marketing campaigns, and you will understand what we mean.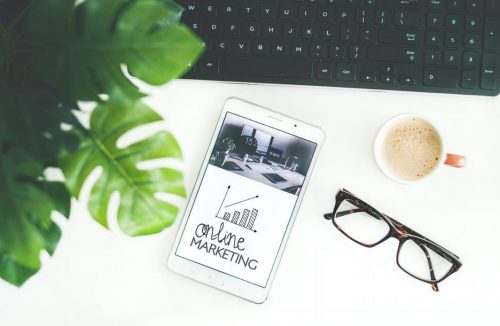 In the past years, marketing has evolved at a very rapid pace and it now encompasses everything from SEO to paid advertising, influencer marketing, and social media. Given the complexity of the field, you need all the help you can get if you want to put together a successful marketing plan.
Luckily, there is an array of marketing tools you can take advantage of, to help you manage your marketing demands and deliver stellar results. But in a market that grows so fast, how do you know exactly which tools to pick?
The answer is not as straight-forward as some may expect, because each company's marketing needs are different. What works for your competitors may not work for you and vice versa. However, there are some key marketing tools that can help regardless of the type of business or marketing campaign you are planning to run.
Below are the must-have digital marketing tools you need to successfully run a marketing campaign in 2021.
A landing page builder
Landing pages are very important for any business, and especially if your business runs mostly online. When you constantly work to improve your products or develop new ones, you need to be able to create high-performing landing pages fast, without having to rely on a developer to help you out. This ensures products reach customers without losing any valuable time.
The market knows there is a high demand for landing page builders, which is why more and more of these tools are now available for a broad audience. However, not all of these landing page builders provide the same services, functionality, and features.
You'll want your landing page to be attractive, engaging, functional, and fast. Tools such as Wix, Squarespace, and LeadPages are just a few worth giving a shot. Do your research and compare various tools until you find one that covers all your needs.
Online website directories
Online website directories were very popular some years ago, but have slowly fallen under the radar. However, they seem to be making a comeback as a very important tool for marketing departments everywhere.
Think of a website directory like a Yellow Pages for websites. If you need to find websites that pertain to a certain niche and don't want to be scrolling through Google's search results for hours, you can use an online website directory to narrow down your searches.
The people who manage website directories search and curate websites based on important criteria such as niche, authority, number of viewers, etc., and gather the best results into a single place.
For example, this Dutch business directory tool helps people search for websites based on category. If you were a company doing business in the Netherlands, this would serve as a good place to start doing market research.
Social media management
Social media is a very powerful marketing tool, but it can be quite tricky to manage. We all know how easy it is to waste countless hours on social media and get nothing in return. This is why you need to work smart and get yourself a tool that helps you manage all social media accounts in one place.
These tools allow you to schedule posts, cross-post on multiple platforms simultaneously, view insight and data, re-share content, and much more. It's going to be a bit of a trial and error type of situation until you find a tool that provides the features you need for the best price, but it will all pay off in the end.
When comparing tools, look at the ROI. Compare what you get with what you pay and go for the tool that provides the features you need. Some expensive tools may try to lure you with a bunch of impressive features that don't add much to the experience, so you need to properly assess your needs before you go looking for social media solutions.
Research and SEO
Marketing relies a lot on research in order to make efficient SEO decisions. For those of you who don't know that, SEO stands for search engine optimization and revolves around helping websites rank high in consumers' online searches. But SEO is an ever-changing field, and if you want to keep up with it, you are going to have to do a lot of research.
To know what type of content to produce and how to bring more people to your website, you will need to do research on things such as keywords, competitors, audience, content, and backlinks. Fortunately, there are some tools that can help make this task easier.
A good research tool should help you monitor everything from brand mentions to top competitors and backlink profiles. Ideally, you should have an all-in-one-place app that monitors both you and the competition.
Another tool you can use for research is the before-mentioned website business directories, which usually feature the top websites in specific categories. A business directory such as LINK-O-PEDIA can prove to be very useful.
Graphic design and visuals
Visual content is an integral part of a marketing campaign, as it attracts the attention of consumers more than text. Especially on social media, you will need to come up with some good visual content if you want to keep your audience engaged.
Adobe Photoshop is an amazing tool, but it may not be the easiest to use. This is why more and more online graphic design tools have started gaining popularity. They are accessible, easy to use, and most of their features are free. One such example you can try is Canva, which also has a paid subscription if you want to unlock more features.
---
Interesting Related Article: "Benefits of Digital Marketing for Your Business"