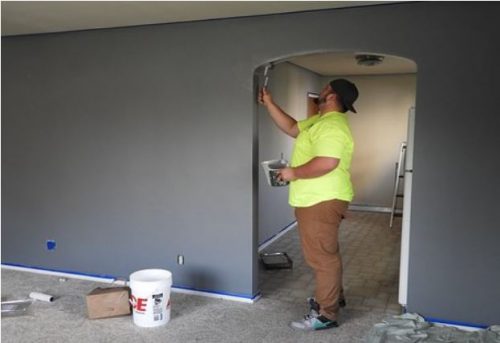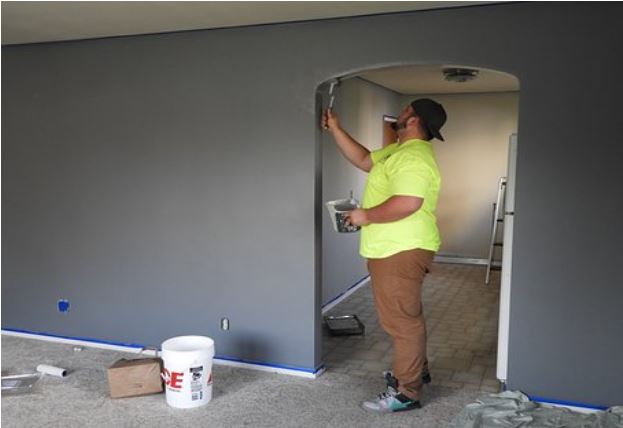 Painting is a job people underrate. Some people think all you need to do is insert the paintbrush in the paint and begin painting. People, who attempt to paint without any skill whatsoever, end up with disastrous results. Instead of making your house look worse than it was, why not enlist the help of painters who can get the job done for you? You are going to learn the procedure of finding a painter, the painting services they offer, and things to watch out for when hiring a painter.
Where to hire painters
Many online freelance platforms connect your household with the best and closest painter to you. Before painters are accepted on these digital platforms, they are usually asked to prove they can paint. For instance, they may be asked to present their portfolios or describe the painting process.
If you wish to hire a painter, it does not matter which country you live in; a painter can visit your house. There are many online freelance platforms from which you can register your account. Once your account has been formed, you can order a paint job. You will then need to specify the kind of painting services you desire and they will be discussed further. The cost of painting a house is on average higher than painting a school, for instance. It is better to pay only when they have finished painting your house to your liking.
If you wish to hire one the offline way, you may speak to a person who has recently built their house. Such a person is likely to connect you to a painter. Also, you may visit business enterprises and ask them for a painter's phone number. These enterprises periodically paint their buildings to keep them in good condition.
Painting services offered
There are many painting services offered, so there is no painting service that you cannot enjoy. The three main painting categories are residential, commercial, and industrial painting.
Residential painting involves painting any corner of your house. Your entire house can be painted or a section of it. Commercial painting involves the painting of profit-making ventures such as banks, warehouses, apartments, garages, retail stores, and so on. Industrial painting is the painting of types of machinery such as boats, vehicles, and bridges. From the identified painting categories, you have realized that you can access nearly all manner of painting services.
Tips for hiring a painter
Ensure your painters have a valid license. Research on how a painter's license looks like.
Check online reviews or friends who have recently hired painters from a certain company.
Ask to see their portfolio and determine whether you like their painting style or not.
Find out how long they have been painting. A painter who has been doing the job for 10 years is likely to give you desirable results as opposed to one who has been painting for a year.
Ensure the company from where you hired the painter, has written guarantees.
Make sure they can follow your instructions by clearly describing how you want your house painted.
Agree on the payment terms before the painter starts their work e.g. how much you will pay them and how you will pay them.
---
Interesting Related Article: "On Budget Improvement: Small House Upgrades For 2021"