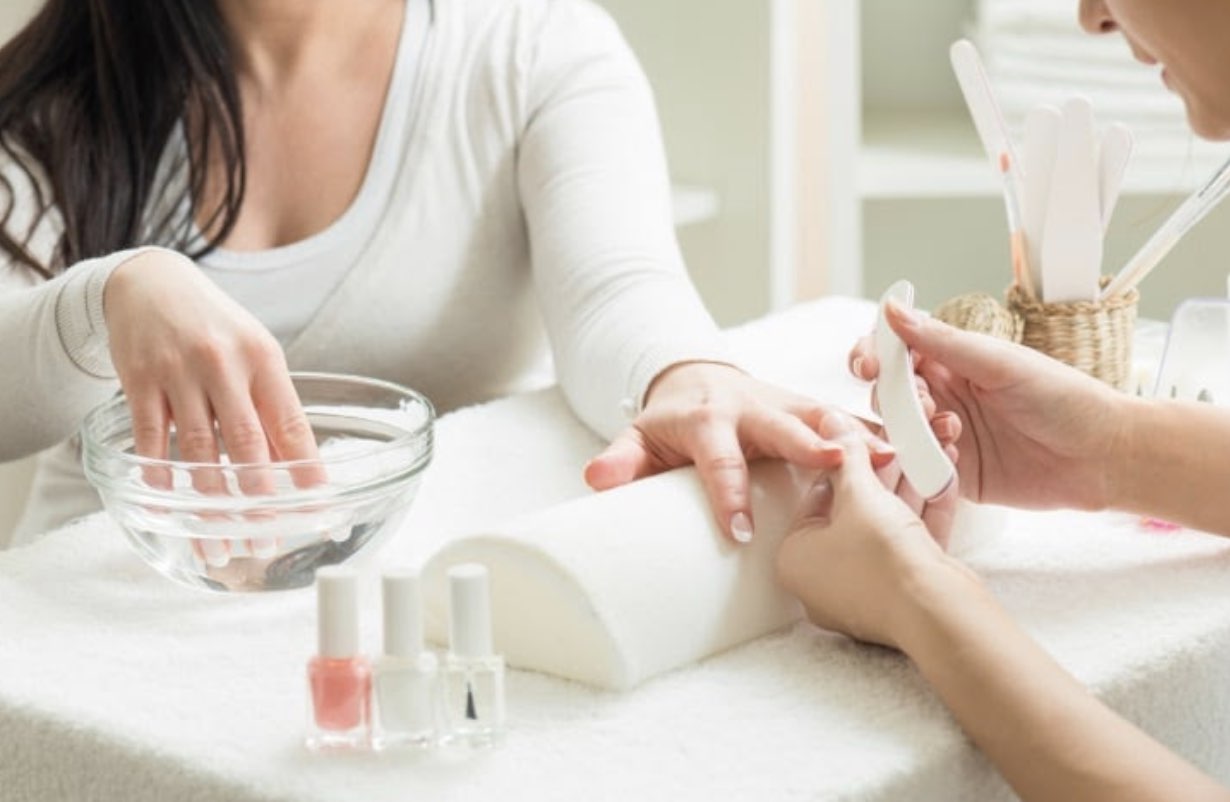 Nail salons aren't only one of the most popular businesses to open today, the nail salon sector is also one of the most lucrative businesses with nail salons in the US generating above $5 billion a year. With the ever-increasing number of nail enthusiasts and an expanding market share, more and more people are considering opening a nail salon.
Opening a nail salon is not as simple as many probably think it is, but it's not as difficult as many seem to portray. There's a lot more to it than just fixing and polishing of nails; some salons include offering services such as nail consultancy.
One of the key aspects of opening a nail salon is acquiring the necessary equipment. We have received countless emails from would-be nail salon owners requesting the list of equipment they need to start out. Because of these persistent inquiries, we have decided to share with you what we consider to be the top 10 nail salon equipment anyone opening a salon should have.
Top Nail Salon Equipment
Nail file kit
Nail file kits are often the first items that come to mind when getting equipment for a nail salon. They are considered a basic need of any nail salon. When purchasing these items, focus on getting the best quality because most clients can easily tell when your tools are of inferior quality and you don't want your clients to see you as a low-quality salon. Also, try to have as many options as possible and change them often.
Cuticle exfoliator
Cuticle exfoliators are used to remove dead skin and help prevent potential cuticle problems. They also help spread nail polish properly and lasts as long as possible by avoiding chipping. It's crucial to purchase very good cuticle exfoliators to ensure your clients get the best service possible. 
Cuticle oil
Cuticle oil is a must-have for all nail salon owners offering top-notch services. Cuticles often get chapped, cracked, or dry up because of exposure to excessive cold, sun, soapy water, etc. Cuticle oil helps to moisturize and soften nails, which is important in maintaining or restoring a nail's health. Application of cuticle oil also helps to increase circulation around nails hence enhancing nail growth. It also helps to protect the cuticle and nail against trauma.
Towelettes
These are some of the most obvious items in every nail sail salon. They are also one of the most used items. I see many nail salon owners not paying attention to quality here; this, more often than not, compromises the quality of your manicures. For example, some towelettes will leave fibers all over newly polished nails. Therefore, just like every other item on this list, go for quality every time and try to always keep them clean and change them often.
Toe Separators
One of the biggest fears during a manicure is having a messed-up manicure, the risk of which is higher with toes. A key part of avoiding this is the use of toe separators. It helps to eliminate the risk of messed up polish on toes. I can tell you as a professional that this is one of the seemingly insignificant details that can help give your work the perfect professional appeal.
Nail cleanser
Nail cleanser helps clean nails as well as hinder the growth of bacterial and fungus. Bacteria and fungus are responsible for a large number of nail problems, including nail discoloration, nail thickening, and nail cracking, among many others. To ensure the nails of your clients are kept safe from these dangers, always be sure to use very good nail cleansers.
Sable Brush
Sable brush is also a key item to get for your nail salon. Again, go for the quality.
Reusable Nail Forms
These forms are important for acrylics, gels, and french manicures.
Diamond nail file
This is another tool that helps your business ensure it has a professional standard when it comes to manicures.
Reception Area Seating and Décor
This is often overlooked or not given enough attention from those interested in becoming nail salon owners. I, both as a nail enthusiast and nail tech professional, have been to several nail salons and so many do not tick the box. It can be an immediate "NO" from me if I step into a salon with a bad reception area.
When opening a salon, make sure to go for an attractive and comfortable reception area. Use nice décor that fits the general vibe of your salon. Also, position comfortable chairs or small couches to ensure clients have a nice and comfy place to sit while waiting. A small table could also be put as a reading table or for cups to be placed on. Having these things in your nail salon will help you make a very good first impression and ensure your clients are willing to wait.
Note:
There is a consistent emphasis on quality throughout this content. This is not undue repetition; it is rather a necessary thing because it is often what makes the difference especially when the competition is fierce.
Nail polish
As a nail salon owner, you can never underestimate the importance of using the best nail polish brands. It does not matter how good or skillful you are with nails, you will lose clients very fast if you don't cultivate the culture of using only the best nail polish brands in your salon.
Advantages of using the best nail polish brands
Preservation of the health of nails

: frankly speaking, there is no 100% safe nail polish. Not even one. However, top nail polish brands use fewer toxic ingredients in their formula hence making them safer options for nails.

Makes your work easier

: using the best nail polish brands simplifies the process of application. For example, some top nail polish brands will give great and even shine with just a coat. This way, you get to do nails easier and faster.

Satisfied clients

: this is the essence of being in business. If your clients are not pleased with your services, you will be out of business sooner rather than later. Clients have expectations, which are usually high, and the failure to meet these expectations can leave you left with unhappy clients. Using the best nail polish brands is a definite way to ensure your clients are satisfied and happy. This way, you can be certain they will come back.

Greater referral

: referral is one of the most important boosters in sales. Satisfied, happy clients will tell their friends and family about you and boost your business.
Conclusion
When opening a nail salon, you must focus on quality. This is especially true as more and more people are learning to have their manicures done at home. Some only go to salons for the very best service, therefore their expectations are high. To remain competitive, it is vital to use top-quality equipment and change them as often as possible.
---
Interesting Related Article: "Lucrative Businesses That May Interest Young Entrepreneurs"