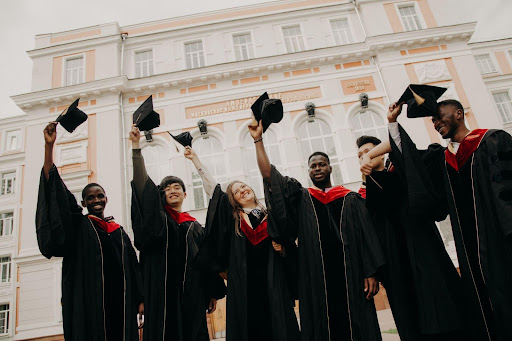 In today's rapidly evolving world, pursuing higher education has become more than just a dream; it is a necessity for achieving a successful and fulfilling career. For those looking to start this journey, the rising cost of education frequently presents a significant barrier. 
Student loans burden young minds with mountains of debt, impeding their ability to thrive and limiting their options. The National Debt Relief Scholarship Program is a bright spot of hope that seeks to lessen this burden and open the door to a better future.
The National Debt Relief Scholarship Program is a remarkable initiative by National Debt Relief that aims to support people in their pursuit of academic excellence by offering significant financial assistance. Founded on the principles of empathy, empowerment, and knowledge, this program seeks to positively impact the lives of students nationwide, opening doors previously closed due to financial constraints.
So, what exactly is the National Debt Relief Scholarship Program? In essence, it is a powerful tool that can transform lives. Through this program, deserving students are awarded monetary resources that can be used to cover various educational expenses, including tuition fees, textbooks, and living costs. 
The program allows participants to focus on their studies, achieve academic success, and realize their full potential without the crippling weight of debt holding them back by reducing the burden of their student loans.
Candidates must meet certain requirements to be eligible for the National Debt Relief Scholarship. Firstly, applicants must be legal residents of the United States and enrolled or planning to enroll as a full-time undergraduate or graduate student at an accredited college or university. Secondly, candidates must be at least 18 years old at the time of application. Finally, individuals must showcase their passion for learning and exhibit a strong commitment to positively impacting society.
Steps to Apply to the National Debt Relief Scholarship Program
Now that we understand the essence of the National Debt Relief Scholarship Program and its eligibility criteria, let's explore the steps required to apply. The application process is straightforward, ensuring that talented individuals from diverse backgrounds can easily access this opportunity. Here's a step-by-step guide to help you on your path to success:
1. Prepare Your Documents: Gather all the necessary documents before diving into the application. This typically includes proof of enrollment or acceptance to an accredited institution, identification documents, academic transcripts, and a well-crafted personal statement.
2. Craft a Compelling Personal Statement: Your personal statement is critical to your application. It is an opportunity to showcase your unique story, your aspirations, and how receiving the National Debt Relief Scholarship will impact your life and those around you. Be genuine, passionate, and confident in sharing your journey and goals.
3. Complete the Application Form: Head over to the official National Debt Relief Scholarship Program website, where you will find the application form. Fill out the required fields with accurate and up-to-date information. Take your time to ensure that your application reflects your true self and highlights your potential to contribute positively to society.
4. Submit Your Application: Once you have completed and reviewed the form thoroughly, submit your application before the specified deadline. It is essential to adhere to the timeline to ensure your application receives the attention it deserves.
Why National Debt Relief Employs a Scholarship Program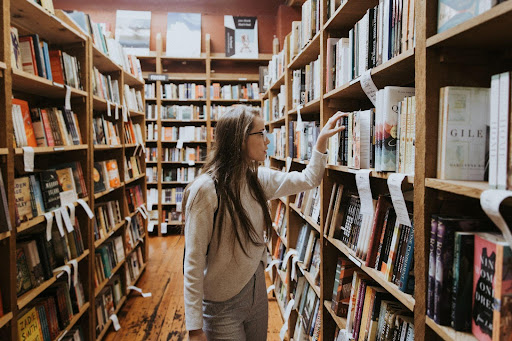 By embracing the National Debt Relief Scholarship Program, you embark on a transformative journey toward academic excellence and financial freedom. This program provides the necessary monetary resources to pursue your dreams and instills a sense of empowerment and confidence in your ability to achieve greatness.
National Debt Relief, the driving force behind this remarkable scholarship program, is dedicated to helping individuals overcome financial obstacles and build a brighter future. They understand the struggles faced by students burdened with debt, and their mission is rooted in creating opportunities for success. 
National Debt Relief has a wealth of resources that can guide students in their scholarship search, helping them uncover additional financial aid opportunities to support their educational endeavors.
The National Debt Relief Blog offers valuable insights on finding scholarships and understanding the complexities of student loan debt. With articles like "How to Find Scholarships: The Ultimate Guide," National Debt Relief equips students with the knowledge and tools necessary to navigate the world of scholarships confidently. 
The blog is an invaluable resource, providing up-to-date information, expert advice, and inspiring success stories.
Conclusion
In conclusion, the National Debt Relief Scholarship Program is a game-changer for aspiring students across the nation. It is a beacon of hope that empowers individuals to pursue their educational dreams without being crippled by debt. By alleviating the financial burden, this program enables students to focus on their studies, explore their passions, and unlock their full potential.
If you are determined to excel, soar to new heights in your academic journey, and positively impact the world, take advantage of this opportunity. Embrace the National Debt Relief Scholarship Program and let it be the catalyst that propels you towards a brighter, debt-free future.
---
Interesting Related Article: "What is a scholarship? Definition and examples"