Manufacturing natural Viagra alternatives has become a booming industry but that's not surprising. The latest forecasts show the erectile dysfunction market is expected to cross USD 4.7 billion by 2026.
Erectile dysfunction (ED) is the most prevalent male sexual disorder globally. No man wants to go without sex or be a flop between the sheets, so there's a huge demand for products that can remedy sexual problems. The market for Natural Viagra alternatives over the counter has grown exponentially.
When Pfizer launched Viagra in 1998 it quickly became the fastest-selling drug in history. Pfizer's blue pill generated USD 400 million in sales within the first three months.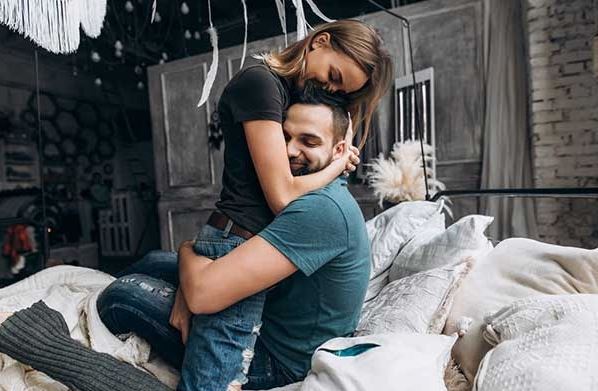 Viagra is the Pfizer brand name for Sildenafil. Although Pfizer invented the drug, the patent ran out in 2020 so the company now has to compete with other manufacturers who are producing generic versions of the drug and selling them cheaper than Viagra.
Viagra is a PDE5 inhibitor. PDE5 is an enzyme that reduces blood flow to the penis, preventing the erectile tissue from getting the blood it requires to make the organ hard.
PDE5 inhibitors are an effective treatment for around 70% of men with ED.
Sildenafil is not the only drug capable of inhibiting PDE5. Several other drugs, including Vardenafil (Levitra) and Tadalafil (Cialis), have this ability too. So, although Viagra remains very popular, Pfizer has far from cornered the market.
However, despite strong competition from alternative drugs and market erosion due to generic versions of Sildenafil, Viagra still gained an additional $27m in global sales between 2020 Q2 and Q3 (according to GlobalData's Pharma Intelligence Center, Drug Sales and Consensus Forecast database).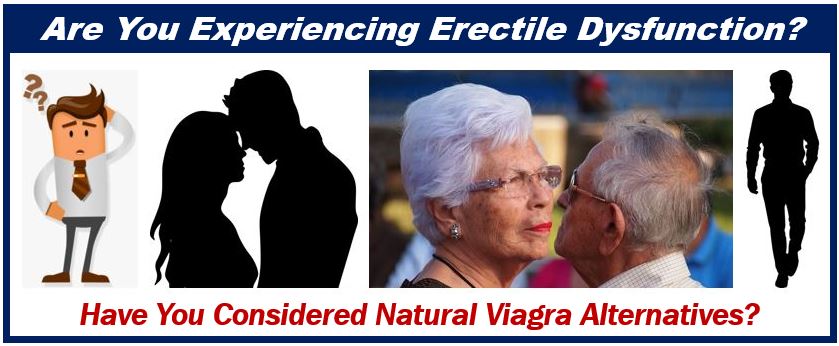 Natural Viagra Alternatives: Still an Open Market
Even though Viagra, Cialis, and similar prescription medications for treating ED work well for most men, there is still a strong demand for natural alternatives.
Natural Viagra alternatives like VigRx Plus and Viasil have been selling extremely well for a number of years. These are established products that people trust but every time a new alternative to Viagra becomes available the manufacturers don't have to put much work into drumming up sales.
The demand for natural pills that work like Viagra  is fueled by several factors. One of them is the price.
PDE5 inhibitors like Viagra and Cialis are expensive. Natural alternatives are not. Even the best Viagra substitutes are considerably cheaper to use than their prescription-only alternatives.
A 30-day supply of VigRX Plus or Viasil only costs around USD 70 – USD 75. You can get one of the best up-and-coming products, such as Performer 8, for a little bit less.
If you use Viagra to overcome your ED, you could easily pay around USD 80 per tablet. Cialis is a little cheaper, but you will still be paying around USD 380 (2.5 mg tablet) to USD 2,200 (20 mg tablet) per box.
There's another critical factor that increases the demand for natural alternatives to Viagra ‒ the side effects.
At the low end of the scale, typical Viagra side effects may be pretty mild. You may get a headache, for instance, or feel a little nauseous. That's not great if you are about to have sex but side effects like these are not usually a cause for concern.
However, using Viagra can also result in more dangerous complications, including cardiovascular issues. All the other prescription ED treatments can cause side effects too. The best natural Viagra products do not.
Do Natural Alternatives Work Like Viagra?
Viagra is a PDE5 inhibitor. Some of the natural alternatives contain ingredients that inhibit the PDE5 enzyme so, in a respect, they do work "like" Viagra.
However, the problem with Viagra is it uses chemicals to inhibit the enzyme. The best alternatives use natural ingredients, such as horny goat weed, that are easier for the body to tolerate.
Inhibiting PDE5 is not the only way to get extra blood to the penis though. Natural ingredients can do this in a number of different ways.
Pomegranate is one of several ingredients that can improve blood flow and it also helps keep your arteries clean.
Natural alternatives to Viagra often boost testosterone too. When ED has left you feeling limp, a testosterone boost can be a real game-changer. It's the male sex hormone so this is only to be expected.
This may surprise you, but it could be argued that the best natural alternatives may work better than Viagra. The medication only works on a physical level by helping the penis fill up with blood.
ED does not always have a physical cause. Stress, anxiety, and other mental/emotional issues can also throw a spanner in the works and prevent the penis from becoming hard.
Although a healthy erection is the desired response, arousal begins in the mind. When emotions, mental distractions, or similar issues are present, it can mess with the signals that tell the penis it's time to have sex.
Viagra and similar PDE5 inhibitors cannot tackle ED that does not have a physical cause, but some natural ingredients can. Ginseng is one of them. You may have heard of it. Ginseng is one of the most famous aphrodisiacs in the world.
Natural Viagra Alternative Market – Summary
ED is a problem a lot of men have to endure. There's a huge global demand for products that alleviate it. Although Viagra will probably remain one of the most popular ED treatments for many years to come, there will also be a continued demand for natural alternatives.
There is a growing preference for natural products in general. A lot of people seek out natural remedies in preference to chemical-based drugs. It's not a fad and there are many arguments to be made for choosing supplements instead of drugs.
Many natural ingredients have research behind them that supports using them in specific roles. Leading manufacturers keep abreast of the latest research and constantly choose the best ingredients when they are developing their products. Their ability to produce high-quality effective supplements not only provides customers with the kind of products they want; it strengthens the market demand.