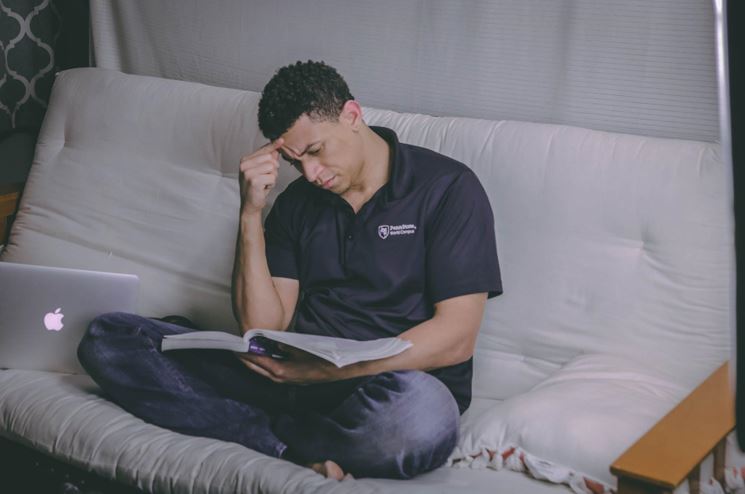 One of the most important parts of an occupational therapy student to keep their mind head-on is to jumpstart their career by taking the National Board for Certification in Occupational Therapy (NBCOT®) Exam.
Having an NBCOT® certification can help an individual upgrade his or her learning of the course where they set an evidence-based standard for effective practice in occupational therapy. Knowing this means one should take an effective exam prep for it.
There are a couple of things an occupational therapist must know in preparation for the NBCOT® examination.
NBCOT® eligibility requirements
A US citizen must have obtained an occupational degree that meets current entry-level degree requirements. OTR candidates must be an entry-level degree graduate from an ACOTE-accredited occupational therapy program. COTA candidates, on the other hand, must be an entry-level degree graduate for an ACOTE-accredited occupational therapy assistant program.
Foreign students who want to get an NBCOT® certification must first apply for the Occupational Therapist Eligibility Determination (OTED) process. But first of all, you must have an entry-level master's degree in occupational therapy or a bachelor's degree with a post-professional master's or doctoral degree in occupational therapy.
Exam Preparation
Studying for it is a dragging process for anyone. It may be your first but a lot of people say you are going to pass quite a long journey and the road is grueling. This is why they say one should be motivated enough to get on with it if you really want to pass the exam and get certified.
Be physically, emotionally and mentally ready to take the OT exam first. This is not just any examination where you can just sit on a few weeks before the big day. Forget all the worries that can affect you and stay focused as much a possible. Have a good breakfast every day, give time for exercise and never ever forget to ask guidance from the Father through prayer.
Most importantly, gear yourself up with everything that you need–study modules, references, schedule with a tutor or study online.
Luckily, there is an online prep course available for students who would like to be more than ready for the NBCOT® examination—Pass the OT.
Pass the OT's study course and one-on-one personal tutoring has helped over 2,000 students to pass the occupational therapy test. They boast about their passionate and dedicated tutors who have been very helpful to the students.
There are a lot of factors that the program can help the students; Eliminate the guesswork, simplify the complex material, learn to breakdown questions, focus in spot on questions with clear rationale and what is good about all of it is that you can carefully assess yourself, stay focused, organized and you can build your own self-confidence with it.
The prep course also has more features available, unlike any other online prep modules some are taking.
Pass the OT has timed quizzes, audio recordings & video of lessons, simplified charts which can help them understand objectively. They also offer one-on-one tutoring, lay down practice questions, give clear rationale, does quick sorting and offers a reasonable payment plan for OT students.
These featured can be broken down to 8 structured easy to use modules with the following:
1800 timed or untimed question rationale
30 charts, 40 videos, and games on all key topics
Assessment test with strengths and weaknesses analysis
Mini-quizzes that are broken down into 25 key topics
Final comprehensive exam, accommodation quizzes
Highlighted study material, clinical simulations
Accessible modules via mobile, tablet, laptop or desktop
And an hour tutoring session via phone or Skype
This online learning hub not only helped students pass after taking the test 8 previous times but they have also helped some raise their scores to 101 points which is very impressive. They also accomplished helping ESL students and ones with learning disabilities pass the exam as well. They phone or Skype sessions can help the examinee breakdown the questions, improve critical thinking and learn the correct interventions, reduce test anxiety to boost up the confidence and get a proper gage when you are fully ready to take the NBCOT® exam.
If you want to add on the list of 90% first timers who passed the NBCOT® exam with their help, It is very ideal for one to sign up with Pass the OT so that they can help you figure out what is wrong and how you can improve with their learning courses.
Pass the OT offers 50% discount on Web courses or can give it to you for free if a student will purchase four or more tutoring sessions.
Passtheot.com is not endorsed or affiliated with The National Board for Certification in Occupational Therapy.  Pass the OT LLC is independently owned and operated.