The car buying process is notoriously long and can be tough on consumers. To make matters even worse, automotive loans account for a whopping 1.2 trillion dollars in consumer debt, illustrating just how much Americans wind up overspending on vehicles each year.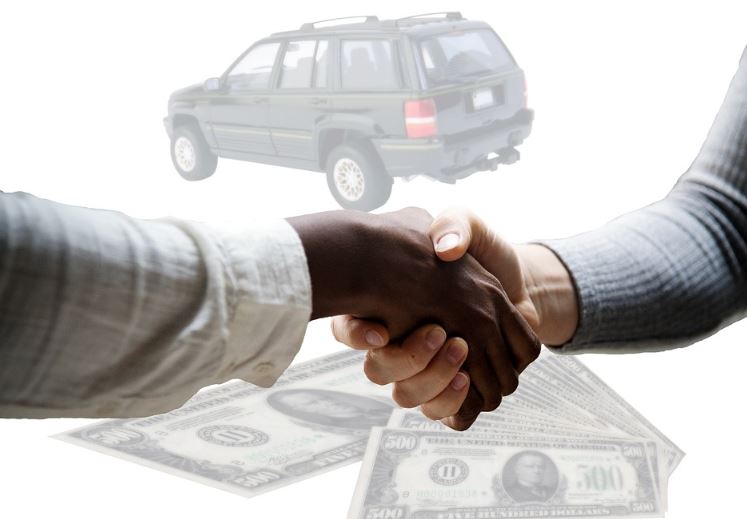 Even if you're looking at used vehicles, you may still feel like you aren't getting the best deal because of the way that car dealerships offer various add-ons and upgrades or try to steer you toward different models. If you want to beat a trained car salesman the next time you go into the car dealership, here are some tips and tricks you should follow. 
Be prepared
Information is your best asset whenever you're negotiating any purchase, and this goes double for used cars. You never know what a dealer's specific policies are going to be when it comes to matching prices, so you need to be able to come in with a wide range of information that is accurate to the date you arrive.
Use a car loan calculator so that you have a true reference for what you can afford. Print out other ads for cars you may have come across at other dealerships, as well as different valuations from websites like Kelley Blue Book so that you can reference the car's condition and local competition when you're negotiating. Best of all, if a dealer balks at your offer or condescends to you, you already have a few other dealerships in hand worth visiting, making it easier to walk out.
You'll also want to know what different dealerships charge in miscellaneous fees like title services. This allows you to make an "out the door" offer, which includes all applicable taxes and titling fees beyond just the sticker price of the vehicle.
Be there in person
Although negotiating car sales via email is possible, you'll be taken much more seriously when you talk to a dealer in person. This shows that you are ready to do business and serious about purchasing a car. Make sure to stay nice, calm, and factual no matter what kind of tactics the dealer tries to use on you. You want to stay firm in your knowledge without being rude.
Another advantage of being there in person is that you can physically walk out of the dealership. If you say no to a dealer's "best offer" through email or by phone, you likely won't make much of an impression. While some salespeople may think you're bluffing, if you politely thank them for their time and give them your contact information if they reconsider, you may be getting a phone call later that afternoon or the next day.
Use negotiation tricks
One simple negotiation trick to consider is to ask for a small upgrade cost to be waived when a dealer isn't coming down as much as you'd like on price. Maybe there's an extra safety feature that you'd like to see included, or maybe you're hoping they can deliver the car to a different location for free. While they may not want to give up ground for these kinds of fees, this could give you leverage to lower the cost.
Often times, the dealer will say that a deal is up to the manager, and go talk to the manager before returning to you to discuss the negotiations more. You can also take advantage of this tactic by saying that you need to check with a spouse before you can finally agree. Stepping away to make a phone call to your partner (real or otherwise) can be just as useful for you as it is for the salesman.
At its heart, negotiation is about finding common ground. The more information that you bring into any negotiation, the more likely you are to find common ground, since it's hard to dispute facts. Keep the above information in mind and you'll be able to snag a great deal on your next used vehicle, no matter how pushy the salesman is.