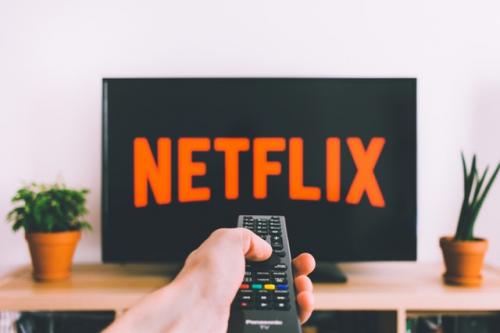 Netflix inaugurated its company with a DVD rental service in 1997. Individuals would submit the movie request on the Netflix site and received DVDs in the post. After watching the ordered movies, they would return the DVDs to Netflix in the envelopes provided.
Fast-forward to 2021, Netflix is the biggest online streaming services in the world. According to a report from Statista, the company's revenue is more than $7.3 billion in the 2nd quarter of 2021. Netflix even has a huge fan following across the world that crosses 209 million paid subscriptions.
The provider declares that 4 million members joined Netflix in the first quarter and 1.5 million subscribers in the second quarter of 2021. With that said, let's take a deeper look at the Netflix revenue and usage statistics for this year.
1. Content Diversification by Region
We all know Netflix has different libraries in each country, due to licensing and copyright agreements with distribution and production houses. This means, some regions enjoy more content while others are deprived of some of their favorite titles.
The graph below shows the number of movies/TV shows available on different Netflix libraries i.e. New Zealand, Hungary, United Kingdom, Singapore, Czechia, and Canada. If you want to access these libraries, you can use a VPN to change your location.
This way, if you reside in New Zealand and want to watch the best movies on Netflix UK, all you have to do is connect to a VPN service in the UK. This will change your location to a city in the UK, hence making it seem as if you reside in the United Kingdom!
2. Netflix Regional Paid Subscribers for 2021
The database of Netflix and its paid subscribers is stalling as it runs low on hits. Here is a regional chart about Netflix, depicting the number of paid users in the second quarter of 2021. Typically, Netflix has over 27.88 million paid subscribers in the Asia Pacific.
These numbers increase as we enter other regions. For instance, the SVoD has over 38.66 million paid subscribers in Latin America, 68.7 million paid subscribers in the Europe, Middle Easy, and Africa, and 73.95 million paid subscribers in the United States and Canada.
| | |
| --- | --- |
| Country/Region | Netflix – Number of Paid Subscribers (2021) |
| Asia Pacific | 27.88 million paid customers |
| Latin America | 38.66 million paid customers |
| Europe, Middle East, and Africa | 68.7 million paid customers |
| United States and Canada | 73.95 million paid customers |
3. Netflix Four Quarters Revenue in the Previous Year
Overall, 2020 was a good year for Netflix. There was a sharp increase of paid viewers in the first three quarters of 2020. However, there were fewer new members as compared to the first three previous quarters, and Netflix is still struggling in earning profits.
In the first quarter of 2020, Netflix earned approximately $709 million. For the 2nd quarter, these numbers increased to $720 million. The 3rd quarter was the most lucrative, as Netflix earned over $790 million. However, the 4th quarter was a struggle, as the SVoD only earned $542 million in revenue.
| | | |
| --- | --- | --- |
| Quarters (2020) | Netflix Net Income | Netflix Operating Income |
| 1st Quarter | $709 million | $958 million |
| 2nd Quarter | $720 million | $1358 million |
| 3rd Quarter | $790 million | $1315 million |
| 4th Quarter | $542 million | $954 million |
4. Netflix Consumer Behavior After Price Hike in 2020
Despite the increase in the Netflix prices, it has been observed, consumers have a positive response on the Netflix offerings. Approximately 54.5% of customers continued using Netflix after the price hike, while 13.8% moved to a shorter subscription plan, and 25.7% existing customers asked for a cancellation but didn't actually do it. Only 6% of customers cancelled their Netflix plans.
5. Netflix Behavior Statistics for 2021
According to different reports, the estimated usage of Netflix is about 3.5 hours/per day, out of which 85% of American use the SVoD service for their streaming needs. 58% of the youth in UK have a Netflix account and ages ranging between 18-34 are addicted to watching Netflix at least 50 minutes every day!
Wrapping Up
Netflix spends billions of amounts on consumer content to provide binge-worthy TV shows and movies across various genres, but it is struggling with turning a profit for years now. Regardless, it is still one of the best options for binge-watchers, as they never compromise on content quality and availability.
---
Interesting Related Article: "Netflix has 44 million subscribers"