Networking events are invaluable in business, for forming connections, generating leads, and becoming part of a community. That said, there are very few benefits that come from a lousy networking event, and if you are going to arrange an event, you want to make sure it runs as smoothly as possible.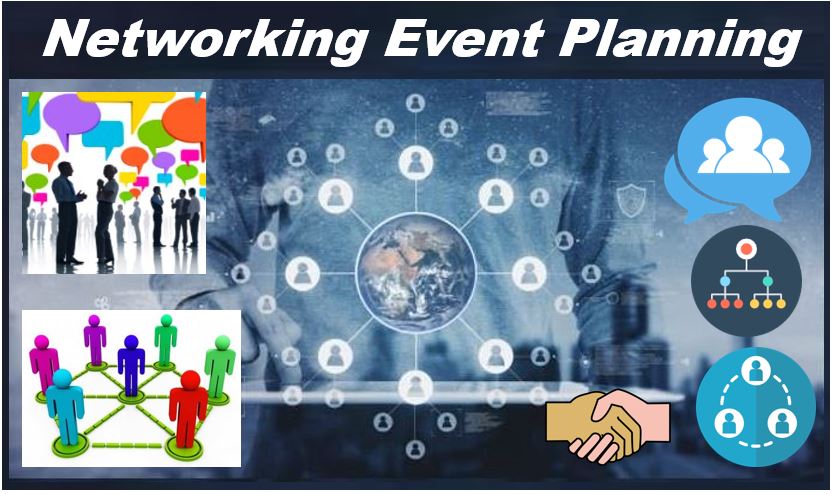 Get organised
It's certainly not easy to organise any event, and sometimes the logistics can be tricky to keep track of. Using event planner software can take away some of the stress of things such as keeping track of your attendees, and taking payments if required. It's useful to have as much as possible of the organisation done in one place, digitally, to allow your team to be able to see what's going on and take some of the pressure off of you.
Get social
A networking event isn't much use if there aren't attendees. It can take a while to build up a reputation as an event worth going to, but promoting the event on social media and promoting it in relevant Facebook and LinkedIn groups is a great place to start. Take pictures at the event, and post live, to start the ball rolling for promotion of the next event for those that missed out this time.
Have a structure
It's not enough to get people in a room together – you're going to want to have some level of structure to the event. That's not to say that you should micromanage every interaction or over-schedule. There should be ample opportunities for people to mingle, give their elevator pitches and swap business cards, however, sometimes it takes a while for people to warm up a little, so you might want to do some ice-breaker activities at the start.
Offer beverages
People love a free cup of coffee and a snack, and it can really help everyone feel more at ease and comfortable to have something in their hands to focus on while networking. It's also a nice touch to offer this to your attendees, but be sure to cater for various dietary requirements – it might seem simple, but it can mean a lot.
Get out there
When you run a networking event, you have to put yourself out there a little and be prepared to start some of the conversations off – you will have to be like a business cupid, making introductions and sparking connections. It can be hard to start speaking to someone new, but the room will feed off of your energy, so fake it until you make it!
Music, please
Background noise will help to make the event seem friendlier and less daunting for those first-timers. Put on some quiet, ambient music in the background – just enough to stop it being eerily quiet, but not so loud or distracting that people are struggling to speak.
At the end of your event, be sure to gather feedback and see what worked, and what needs tweaking – then get planning for your next one!
---
Interesting related article: "What is Network Marketing?"