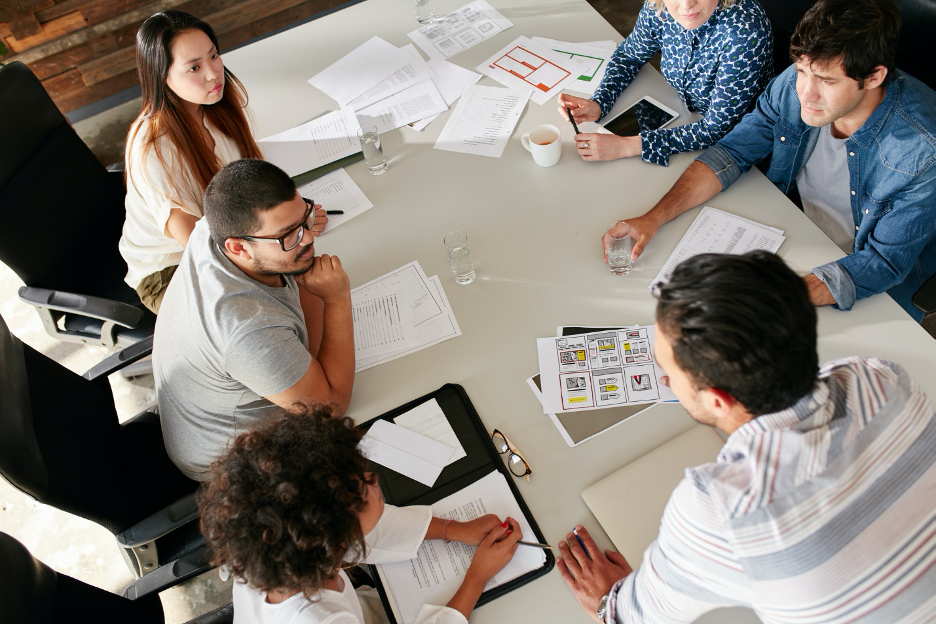 Create relationships with like-minded people to further your career and personal development.
There are now more possibilities than ever to meet local company owners at networking events, and many of them are free to attend thanks to the growth of virtual networking. 
Although networking has been a concept for a while, the fundamental concept is still true today. 
You must interact with leads, prospects, and customers whether you communicate with them face-to-face, on the phone, or online in order to remain top-of-mind.
Beyond generating immediate revenue, networking has other benefits. 
It aids in the development of brand recognition, which is crucial for long-term success. Here are a few innovative and modern networking tips for small business owners that may propel your business to the next level!
Create your own Community
According to Aliza Naiman, a manager at Olgam Life: "Creating your own community is not only effective but also simpler than ever before. 
He shares: "Even if it takes some time, this method is one of the best ones. You may begin planning your own events by establishing your own community and asking others to join it.
Make relationships with individuals in your field, then welcome them to become a part of your community.
On Facebook Groups, Slack, or even in a WhatsApp group, you may develop your community. Choose a platform that best serves your audience, and then start organizing your own events there. These include:
Casual gatherings. In your neighborhood bar, reserve a space and invite folks over for an hour of conversation.

Workshops. Invite group members to speak at the panel sessions and share their knowledge. Bring multiple specialists to the podium to talk on a certain subject, similar to what was said above.

Executive roundtables. Discuss pertinent and urgent issues with a small group of C-suite executives (ideal if you're targeting an enterprise audience).

Organizing your own events can help you build contacts and move people down your networking funnel. They also draw new members, which broadens your network and your prospects for networking." 
Step out of your comfort zone
It's only natural to be drawn to those you already know, yet networking is all about making new acquaintances. 
If you find yourself in this circumstance, look around the room for folks you haven't yet spoken to and create an opening for them to do so.
Keep an eye out for new folks and recall your first impressions when you arrived someplace new. A warm welcome may go a long way.
Don't give up
Building trust within a group takes time, and networking is a gradual process. 
Attend often, provide a hand, and follow up well. 
Building your network and contacts is the goal of networking. Even while you may not instantly generate revenue at an event, one individual you talk to might lead to several opportunities.
Observe
Carl Jensen, owner of Compare Banks shares: "Find out what each person wants to get out of the meeting by showing interest in them.
Check to see whether their goals or ideals align with yours in order to establish some common ground.
Can you assist them via your own network of contacts or provide introductions to people who would be useful from the standpoint of a customer, a supplier, or a business partnership?
Pose open-ended queries like "how," "who," and "why." This will encourage conversation and demonstrate your interest. You'll be surprised at how much you can learn from other people." 
Send customized video messages
Send video messages using Skype, social networking platforms, or just your smartphone. This is an effective networking tip for small business owners as customization is always appreciated no matter who it's for. 
Unlike the typical video marketing strategy, which involves delivering a promotional film to hundreds or thousands of individuals, this is different. It is far more targeted to send a personalized movie to a single individual or small group of people.
You do not need to create a lengthy or complex video. 
It takes less than a minute to capture it on a webcam. Make it unique to your relationship. Customers may be briefed about your most recent offering or a forthcoming event. 
This is an effective technique to interact with people and get their attention for a brief message. Keep it informal and abstain from applying pressure to buy.
Exchange digital business cards
David Farkas, owner of The Upper Ranks recommends sharing business cards, especially digital ones. He states: "Print business cards are still useful. But why not also benefit from the diversity of the digital age? 
The idea is basic. Instead of handing someone a card, you may SMS them a digital business card.
The benefits of this strategy are many. The recipients of your digital business card will already have your phone number and other details on their devices. 
Moreover, you will have their cellphone number. This is a simple yet efficient method for keeping in touch with individuals you meet at professional gatherings or in the course of daily life." 
Promote mutually
Small firms often see other companies as rivals. Occasionally, they are. 
To benefit both parties, you may also collaborate with other companies. Cross-promotion is an effective method of networking. 
Partnering with companies whose clientele overlaps might be advantageous. These are often companies that aren't direct rivals but could draw comparable clients.
As a real estate agent, you could collaborate with companies that cater to homeowners, such as landscaping, construction, pest control, or interior design firms. 
You might cross-promote with any adjacent company if you own a coffee shop. Before or after stopping for coffee, someone could go to a bookshop, gift shop, florist, hairdresser, or boutique. 
Communicate your excitement
Percy Grunwald, co-founder of Hosting Data shares: "You should exhibit some amount of enthusiasm for what you do and the subjects you discuss if you really want to connect with others. 
It helps if you already have a strong enthusiasm for it since you can't fake passion.
Don't be hesitant to express your enthusiasm while discussing a certain subject. Tell tales about your experiences, the reasons you founded your company, and the manner in which you have assisted clients." 
These tales have a contagious quality that encourages people to share their own personal experiences.