Singapore has all along been a hotspot for many immigrants, and is one of the most popular countries in South East Asia to migrate to. Many of these expatriates in Singapore also apply for Singapore PR application online after having lived and worked in Singapore for several years.
Singapore – Popular with Investors
Singapore is known to be one of the most popular investment havens in the world, and has attracted many millionaires and even big-name foreign billionaires to call Singapore their home. This is at least partially because Singapore has largely favorable tax laws and is one of the best places in the world to do business in. Many of these super rich have also made use of permanent residence schemes like the Global Investor Programme, known as GIP Singapore to acquire a PR status in Singapore.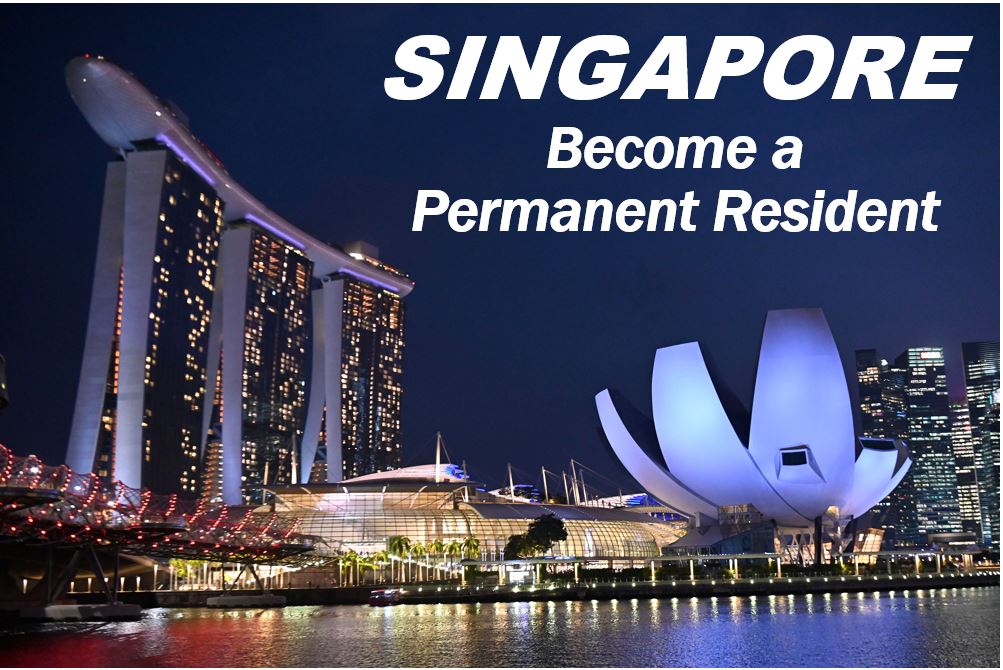 Many others, such as those in the middle class or middle upper class are also attracted to Singapore due to its rigorous educational system, safe environment as well as Singapore's focus on bringing in high paying jobs to the island. This is why many of these people have acquired a Singapore permanent residence over the years via popular schemes like the Professionals, Technical Personnel and Skilled Workers or PTS scheme. Some even go further after getting a Singapore permanent residence and also apply for Singapore citizenship application.
Singapore Permanent Resident (PR)
There is absolutely no doubt that a Singapore PR is highly popular among expats. However, many new and potential PR applicants worry that it will become harder to become a permanent resident in Singapore in the upcoming decade regardless of the permanent residence scheme they intend to use.
First of all, Singapore has had an aging population and is well aware of it for quite some time now. However, despite the Singapore government's incentives, the natural local population growth via childbirth alone does not seem to be increasing at a pace needed to keep a well-functioning society in the long term. As that does not look like a trend that can be reversed anytime soon at all, this means that the government will likely rely on foreigners, and new permanent residents and citizens to make up for the population growth shortfall. Thus, the likely good news is that it is not expected for the quota number of new permanent residents approved yearly to be reduced sharply, if at all in the upcoming decade. The quota will likely remain constant for the foreseeable future.
Second of all, the government policies in Singapore have started to become much more locals-focused lately. With the economy contracting and many businesses cutting jobs especially in 2020, the local government has enacted policies and incentives for companies to protect the jobs of citizens and permanent residents first over foreigners. Extrapolating these policies out over the next decade, it would be reasonable to assume that expats who were eligible but previously on the fence about acquiring a PR would now be far more inclined to process their applications as soon as possible so they can continue to reside in the country and retain their jobs. This could result in more applicants yearly for the upcoming decade, which increases competition and hence make it harder to get approved for permanent residence unless one has great credentials.
Third of all, unlike some states in other countries, or even other countries where there has been a massive outflow of people due to social or travel restrictions, Singapore's core population excluding tourists has remained largely the same. It is the same case for businesses headquartered or founded in Singapore too. As a result of this, asset values of real estate in Singapore have largely held, and the overall economy is just waiting to bounce back. Stability even during uncertain times is something that will attract expats and immigrants. Therefore, it is expected that demand for migration to Singapore will increase as a result of this.
PR Applications Getting Harder
As a result, it will likely mean getting a PR application approved will become harder over the upcoming decade. The reason for that will be due to increased demand and competition for it, and not reduced supply of new permanent residency quota.
Therefore, it is important to beef up your profile while remaining factually accurate, and send in your application as perfectly as you can on the first try. In the event you had been rejected, you may also want to read some advice here on sending in an appeal letter to ICA here.