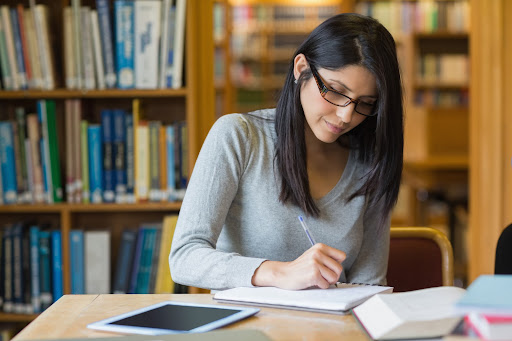 NMAT is one of the most popular entrance exams for admission into top management programs in India. MBA entrance exams are a crucial step for students aspiring to pursue a Master's in Business Administration (MBA). Conducted by the Graduate Management Admission Council (GMAC), NMAT is accepted by numerous prestigious institutions, including the Narsee Monjee Institute of Management Studies (NMIMS). This comprehensive guide will provide you with all the essential information you need to know about the NMAT entrance exam, registration process and mba entrance exam dates of NMAT.
Eligibility Criteria
To be eligible for the NMAT exam, candidates must have completed their graduation in any discipline from a recognized university with a minimum aggregate score of 50%. Students in their last year may also apply.
Registration Process:
The NMAT exam follows a simple and user-friendly registration process. Here are the steps involved:
Visit the official NMAT website (http://mba.com/nmat) and create an account.

Fill in the necessary details, including personal information, educational background, and preferred exam centres.

Pay the registration fee of

nmat registration

, which allows you to select up to five B-school programs where you wish to send your scores.

Schedule your exam date and time based on the availability at the preferred test centres.

Download the admit card, which contains essential information like the exam date, time, and test centre details.
Exam Pattern:
The NMAT consists of three sections: language ability, quantitative skills, and reasoning abilities. It is a computer-based test with a duration of two hours. Each section has a specific number of questions and time limits. The language skills section consists of 32 questions to be answered in 22 minutes, the quantitative skills section has 48 questions to be answered in 60 minutes, and the logical reasoning section has 40 questions to be answered in 38 minutes. Managing time properly throughout the exam is critical.
Syllabus:
To excel in the NMAT exam, it is crucial to understand the syllabus thoroughly. Here is a summary of the subjects addressed in each section:
Language Skills: Reading comprehension, grammar, vocabulary, verbal reasoning, and sentence correction.

Quantitative Skills: Arithmetic, algebra, geometry, trigonometry, statistics, and data interpretation.

Logical Reasoning: Analytical puzzles, coding-decoding, seating arrangement, blood relations, series, and critical reasoning.
Preparation Tips:
Proper preparation is the key to success in any exam. Here are some tips to help you prepare effectively for the NMAT:
Understand the exam pattern and syllabus thoroughly.

Make a study timetable and allot enough time to each segment.

Practise previous years' question papers and take online mock tests to improve time management and accuracy.

Focus on strengthening your weak areas and regularly revise the concepts.

Stay updated with current affairs, as they play a significant role in the language skills section.

Being aware of the

MBA entrance exam dates

for NMAT is crucial to plan your preparation effectively. 

Utilize the available time wisely, create a study schedule, and focus on building a strong foundation in the key exam sections.
Score Reporting:
After completing the NMAT exam, candidates receive a scaled score for each section, ranging from 12 to 120. The final NMAT score is the aggregate of scores from all three sections. Candidates can choose to send their scores to the B-schools of their choice during the registration process. Once the scores are announced, candidates can also opt to send them to additional institutions by paying an additional fee.
Retake Policy:
NMAT provides candidates with an opportunity to retake the exam to improve their scores. A candidate can take the NMAT exam up to three times in a single testing year, with a gap of 15 days between each attempt. The final scorecard reflects the best score obtained by the candidate.
Conclusion
The NMAT entrance exam is a crucial step for those aspiring to pursue management programs at prestigious institutions. By understanding the exam pattern, preparing effectively, and utilising the resources available, you can enhance your chances of securing a good score. During the exam, remember to be cool, confident, and attentive. Good luck with your NMAT journey!