Introduction
Owning a company is no easy task in today's cut-throat business environment. Well, the task may get even harder for businesses that are under a lease agreement. That said, there are several types of commercial lease agreements. Unlike residential, a commercial lease agreement is highly negotiable and flexible. At present, the NNN lease agreement is in high demand.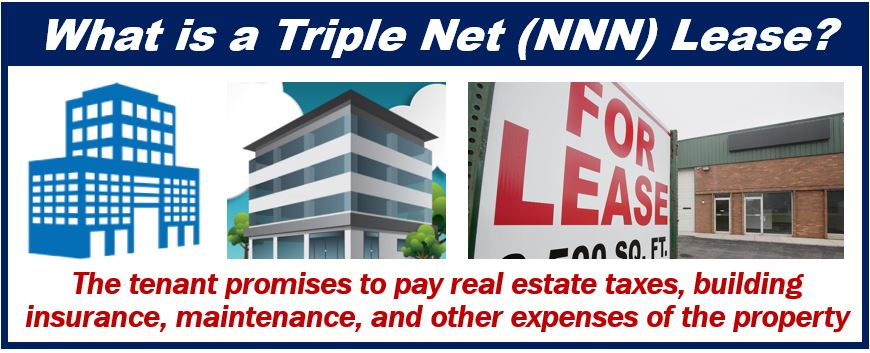 With this lease agreement, you get total control over the management of the commercial property. However, it is essential to know about this agreement in detail.
Exactly what is a triple N lease agreement?
In brief, net or non-rental expense is the most important aspect of a commercial lease agreement. Due to the net agreement, tenants have to pay for several other expenses other than rent.
All in all, building maintenance, insurance, and property taxes are the three main nets in a NNN lease agreement. More importantly, the three nets are divided among other renters and landlords. Thereby, you do not have to make a full payment for them.
Some other types of commercial lease agreements
Absolute gross lease
It is an agreement where you do not pay for insurance, property tax, or building maintenance. Nonetheless, the monthly rent is higher when compared to the triple N lease.
Single N lease
You only have to pay only for the property taxes.
Double N lease
In this agreement, you are required to pay for two nets, viz. property taxes and insurance.
Things to keep in mind at the time of signing the agreement
Before you sign a triple N rental agreement, it is wise to hire a professional attorney. Consequently, you will gain information about the jargon and technical clauses. This gives you ease in understanding the agreement better. Further, you can even negotiate with the landlord over rent, insurance, and building maintenance terms.
What are the pros and cons of triple N lease?
Pros
Location
Properties that are on the triple N lease agreement are located in the middle of the city. For this reason, you will get more footfalls. Thus, you will be able to generate high revenue in a small duration.
Less rent
In comparison to other rental agreements, you have to pay less rent. To be specific, the cost per foot square is lower than single or double N agreements. This is so because tenants are responsible for other taxes.
Flexibility
Tenants that take property on triple N lease can undertake renovation or repair as required. Hereby, you get the upper hand in accommodating more employees.
Cons
Risks for property damages
If a property taken under triple N lease gets damaged, it is the tenant who has to pay for the expenses. Under those circumstances, you may have to pay for expenses from the working capital of the company.
Greater responsibilities
Contrary to other rental agreements, the payable costs are not fixed. You are required to take care of building management and property insurance. Moreover, you also have to take care of the property during the damages caused by natural disasters.
Conclusion
To summarize, before availing NNN lease, do consider the type of business you are running. Secondly, do consider personal preferences as well as total rental space taken on lease. When compared to other commercial agreements, the triple N lease is flexible. Thus you can even negotiate with the property owner before signing the papers.
It is advised to sign a lease agreement under the witness of an attorney. Hence, you do not have to worry about any legal issues in the future. Last but not least, the triple N lease allows you to renovate the place as per requirements. In effect of this, you can offer a contemporary look to the workplace.
---
Interesting related article: "What is a Landlord?"