According to Norway's primary regulator for the country's gambling industry, Lotteri-og Stiftelsestilsynet, newly proposed regulatory reforms that were announced in 2020 will help to curb gambling addiction and allow Norway to provide more consistency to its gambling laws. The regulations are due to be reformed sometime in 2021. Here is an insightful overview of the current state of Norway's gambling sector and what will be changing soon.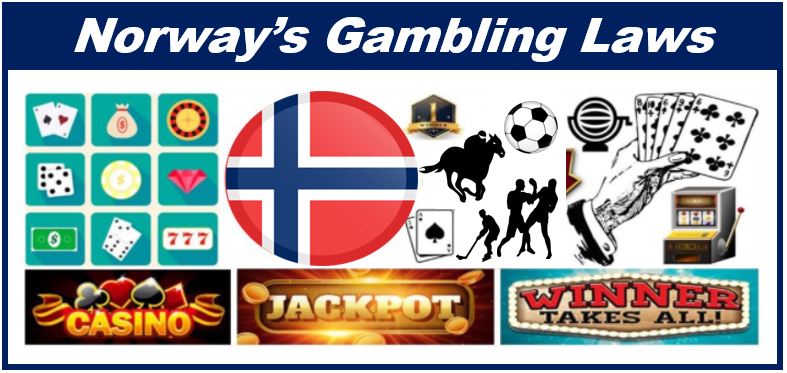 Norway's Current Gambling Regulations
In many European countries, a variety of gambling methods are permitted. For instance, in the United Kingdom, people are free to bet on sports, play the national lottery, play gambling games at brick-and-mortar casinos, and play games like live blackjack and roulette at online casinos. But Norway has much stricter regulations.
The Scandinavian country currently has three pieces of legislation geared towards the gambling industry: 1927's Totalisator Act, 1992's Gambling Act, and 1995's Lottery Act. In basic terms, the three acts allow the country of Norway to establish a monopoly on the gambling sector.
The Totalisator Act regulatory framework grants the Norsk Rikstoto Foundation sole rights to offer legal betting on horse racing. The Ministry of Agriculture originally oversaw the activities of the foundation, and the Ministry of Culture and Church Affairs now oversees the foundation.
1992's Gambling Act gave another wholly state-owned company, Norsk Tipping AS, the sole rights to provide lotto games, slots, keno, and sports betting services in Norway. Norsk Tipping AS is also overseen by the Ministry of Culture and Church Affairs.
The Lottery Act is the most comprehensive legislative gambling guide because it clearly defines all types of gambling activities, including lotteries, sports betting, and casino games. The act also gives charity organisations the right to operate similar gambling activities, so long as the revenue benefits Norwegian society.
Other than the gambling activities listed above, virtually all other gambling in Norway is technically illegal. As for online gambling, only the Norsk Rikstoto Foundation, Norsk Tipping, and specific charitable and humanitarian organisations can obtain a license to provide online gambling activities.
Commercial operators are not permitted to provide online gambling. However, Norwegians can play gambling games at offshore online casinos, but they need to declare their winnings, which could be subject to taxes. And in reality, plenty of Norwegians play online casino games regularly.
The Upcoming Reformation of Norway's Gambling Regulations
The upcoming gambling reforms in Norway are outlined in a bill that is currently being considered by the European Commission. If the bill goes through, as looks very likely to happen, Norway's three gambling acts will become unified. Furthermore, a new umbrella organisation will cement the gambling monopolies of Norsk Rikstoto and Norsk Tipping in the Norwegian market.
The reforms are intended to introduce more clear-cut details for gambling in Norway compared to the current chaotic and poorly regulated market.
Among the specifics of the bill, both offline and online gambling will become available through legal avenues to ensure better control of the country's gambling industry. Furthermore, the new regulations will provide players of gambling games with better protection against dubious operators. New regulations will also allow Norway to tackle the problem of gambling addiction more easily and rapidly. The exact nuts and bolts of the new reforms will become public at a later date.
In Conclusion
While Norway may not be embracing the more liberal approach towards gambling activities as has been seen in other countries in Europe and around the world in recent years, the new reforms will ultimately allow for a more consistent and clear approach towards the country's different gambling activities, while simultaneously offering better protection for bettors. And that can only be a good thing.
---
Interesting related article: "What is a Wager?"