The real estate market is seeing a phenomenal increase in the buying and selling of properties over the last year. The worth of real estate deals completed in Dubai last year was a staggering Dh 106 billion compared to Dh 95 billion from the previous year, 2018.
Many top agencies in Dubai are encouraging people to buy houses. It is essential to know that there are options in the real estate market that won't put a hole in a person's pocket.
The answer to 'I want to buy a house, but I don't have that much money'  is buying off-plan properties.
Off-plan properties such as Burj Crown, Emaar Beachfront apartments are a great way to have a bespoke house of your own. It is also a cheaper option to buy — a wise investment decision to make.
In this post, we would be sharing three advantages of buying off-plan properties in Dubai and why you should rush to get yours now!
These reasons are only a handful of the many reasons why off plan properties in Dubai are a wise investment decision.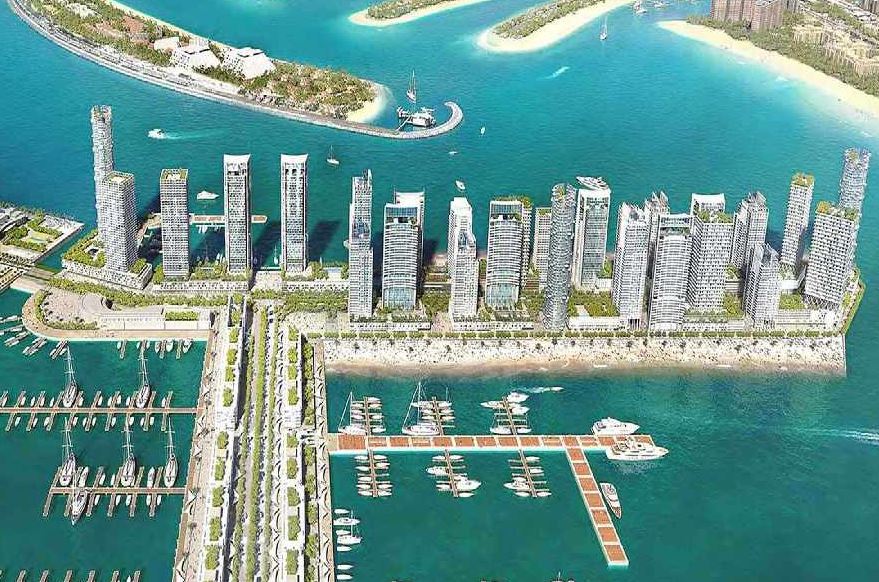 Let us get right into the meat of the matter:
Cheaper to buy
This benefit is quite obvious, isn't it? Uncompleted buildings don't hold as much allure to people. If one buys these homes when they are still in their building process, one is likely to get it cheaper, and then flip it (sell it for a higher price later.) The option of flipping is a wise investment decision. There is significant proof that houses bought when they were off-plan properties brought substantial gains for their investor. Moreover, developers offer amazing deals and discounts for off-plan projects in Dubai.
Tailored structure
New projects by Emaar are springing up daily in Dubai, and most agents are offering off-plan properties to buyers. With an off-plan feature, although buyers are given an already designed décor, they have the option to redesign it and make it fit their specifications. For homebuyers who want to live in these houses, they are more than happy to build the kind of home they have always wanted, for a lesser price.
More straightforward buying process
Most homeowners and developers want to sell their house quickly. Due to their need to sell off a home as soon as possible, they put in extra effort to seal the deal as early as possible. Some even go as far as offering to help with contacts of professional solicitors and other professionals for a smooth selling process.
Buying off-plan properties is both a prudent investment decision and a risky one, depending on a host of factors. Still, there are more upsides to purchasing an off-plan property in Dubai than there are downsides. So why not take the leap, overcome that first-time homebuyer's fear and buy that house. You'll be happy you did.
________________________________________________
Interesting related article: "What is a Real Estate Investment Trust?"