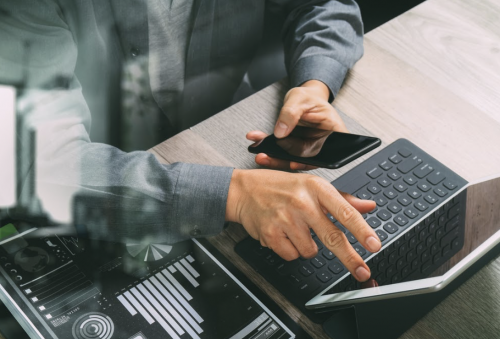 Caribbean banks are really popular with non-residents as they provide good quality services at affordable fees. However, you need to choose a reliable bank to benefit from Caribbean banking. How to pick the right one to use in 2023? That's exactly what we want to talk about in this short post. And if you need more details, please read our guide devoted completely to the banks in the Caribbean.
The past ten years have brought a lot of changes to the Caribbean banking sector due to the process of correspondent accounts derisking. And despite the fact that some banks were brought to the verge of bankruptcy, cut off from the global financial system, or destabilized in some other way, you can still find those that adapted quite well.
Why do entrepreneurs value Caribbean banks so much? Well, they offer very good conditions in terms of privacy, which is possible due to unprecedented decentralization in the banking system. In fact, the Caribbean banking sector has a central body supposed to be the regulatory authority: the Eastern Caribbean Central Bank. However, most of the banks refuse to be a part of its system to retain as much independence as they want. And this is the reason why each bank is a separate kingdom that sets its own regulations regarding customer privacy.
How can you open an account with a Caribbean bank remotely? The most valuable tip is to find a good intermediary. Here are a few reasons why:
He will help you jump through all compliance hoops without much hassle
The bank is more willing to work with someone they know
An intermediary is usually familiar with the bank's requirements very well and he can help you fill out all the forms correctly
The intermediary will save you a lot of time (by advising on how to get a bank reference or certify company documents) and money (on fees payable to a notary, translator, and so on)
You can find a qualified intermediary at our portal by following the link above.
Let's take a closer look at some jurisdictions.
Antigua and Barbuda. In 2013, the country laid a firm basis for its banking sector regulation by adopting the Financial Services Regulatory Commission Act No. 5 and creating a commission with the same name. Up to the present day, it has licensed 8 international banks (see the full list by following the link). It should be kept in mind that they all have their specializations and would not onboard any client, so it's a good idea to contact our office in Antigua to select the institution which would suit your needs.
Belize. This Central American country has so much in common with the Eastern Caribbean islands that it is on the list, too. There is just one bank here that accepts non-residents: Caye Bank, and we highly recommend it. Its benefits include quick onboarding of new clients, privacy comparable to Swiss banks (at much more affordable costs), and proximity to the USA and Latin America that implies easy access to their banking systems. We consider Belize to be one of the best places for small and medium-sized clients.
St. Lucia. The island has 14 officially registered banks, but only some of them are active. The one we can recommend with confidence is Proven Bank with its impeccable reputation and really quick wire transfers both ways. However, be prepared to spend weeks or even months to be onboarded as the institution is quite conservative.
You can follow the link above to read about Dominica and Nevis banks, order a free account selection consultation with our experts, or use any other services you might find useful.
We wish you a pleasant and hassle-free Caribbean banking experience!
---
Interesting Related Article: "Different Ways How Business Bank Account Statements Are Helpful"