When it comes to getting the most exposure for your small business, should you go with traditional or newer marketing approaches? It turns out you don't have to pick one or the other. In fact, you could have a mix of both to try and reach the widest audience.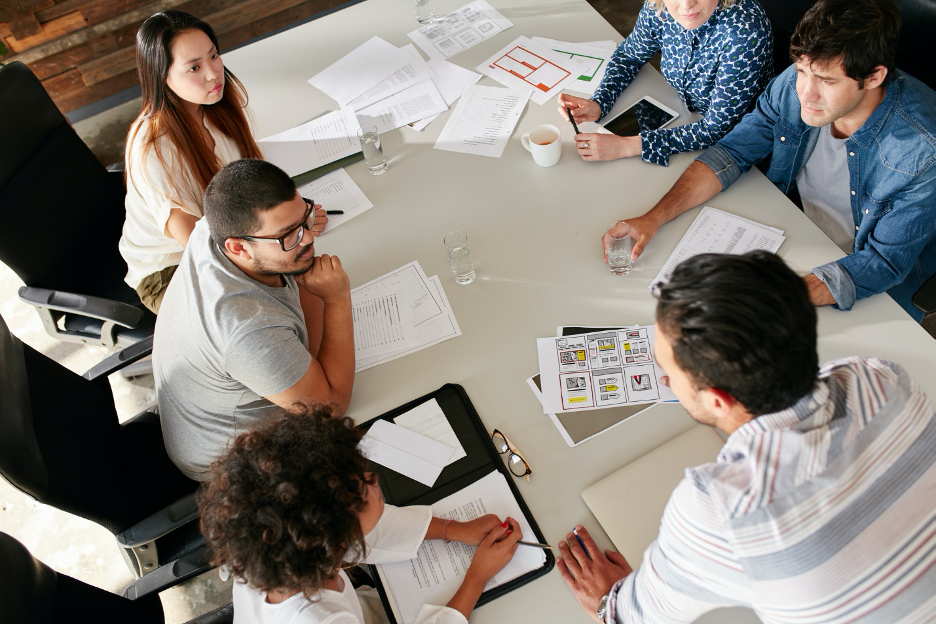 While it's true that companies are spending more than ever on digital campaigns, there's still a case for items such as printed materials to impress potential buyers.
Here are some marketing methods to consider that mix the old and new:
Target Niche Audiences in Magazines
Despite what you might've heard, magazines are not dead. Print magazines are making a comeback. Research has shown that although younger generations love to get their information digitally, 75 percent of Generation Z consumers read at least one magazine per month.
There are a wide variety of niche magazines that reach a very specific audience depending on your products and services. Many niche publications are from local publishers that cater to the demographics of the area.
Use Print To Drive Digital Campaigns
If you're running a campaign on social media, you can support it through the use of print marketing.
For example, if your digital campaign involves a hashtag, you can include that in your printed advertising. You can also include a call to action that compels potential customers to follow your social media accounts, and learn more about the campaign.
There are other methods you can use in print such as the use of QR codes that take a mobile phone user to your digital landing page when they scan it.
Give Out Physical Promotional Items
When attracting potential new business, giveaways of promotional materials can be a cost-effective way of getting your business name out there. You can also use your digital marketing channels to build excitement for the giveaway.
There are a couple of ways you can get promotional items such as magnetic business cards into the hands of consumers. One way is to give them away at events such as trade shows. The other is to put a call out on social media or your website that you're giving away items, and those who sign up to your newsletters (for example) will receive one.
There is a wide range of promotional items you can hand out, complete with your branding and contact information.
Consider The Variables
Variable printing is a term that has gained a lot of traction in the past decade. It's direct mail, but it's not the typical flyers that show up in people's mailboxes. This type of campaign is personalized, meaning the person's name will be included and it can even include deals based on a buyer's history (using your digital database.)
While it may not seem like a big deal to put someone's name on a print ad in the mail, studies suggest it can increase engagement and brand recognition.
Boost Your Small Business Marketing Mix
You don't have to use only traditional or digital marketing methods to boost your small business. When you're deciding on what methods to invest your dollars in, think about how the two can be used in unison.
If you found this article useful, be sure to come back often for more quality content!
---
Interesting Related Articles: