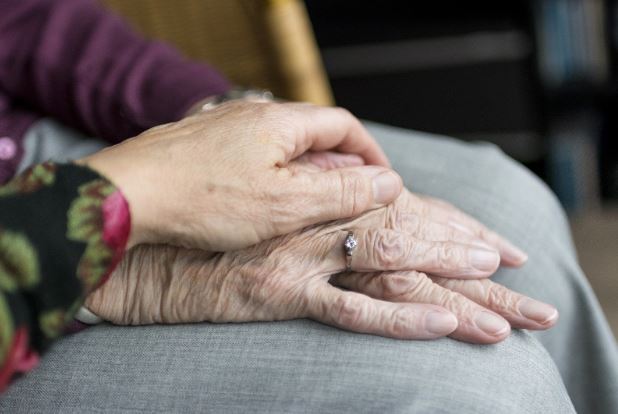 The US population is skewing older every year, and as that happens, a greater percentage of people are suffering from Alzheimer's disease and other forms of dementia. These devastating degenerative neurological conditions cause increasing levels of disability and dependency as the people they affect grow older. Eventually, there comes a time when continuing to age in place at home or even in an assisted living facility will no longer be safe. At that point, it's time to consider memory care.
What Is Memory Care?
Memory care is a type of elder care that focuses specifically on older adults suffering from dementia. In memory care units, the staff is trained to help people living with Alzheimer's and other forms of dementia maintain their quality of life and keep them safe. Although Alzheimer's is the most common form of irreversible dementia, people with Lewy Bodies and vascular dementia often require specialized care as their conditions progress, as well.
Why It's Necessary
Dementia doesn't just impact seniors' memories. These degenerative conditions also alter mood, behavior, and cognition in ways that can make it difficult to care for loved ones at home. People who have always been mild-mannered may become violent, for example, and many dementia patients develop habits of wandering. Having staff that has been trained to handle these kinds of problems with respect and compassion in addition to providing ongoing help with the activities of daily living (ADLs) helps to keep residents of memory care communities safe and calm.
The Benefits of Memory Care
There's no reason for family caregivers to wait until a loved one has reached the point where it's no longer safe to stay at home to start investigating memory care communities. Those experiencing hesitation about helping loved ones transition to memory care communities should consider these benefits:
Full-Time Caregiving and Support
People who suffer from dementia almost always wind up needing full-time care eventually. Memory care units maintain enough experienced nurses and aids on staff to provide constant supervision, assistance, and support.
Experience With Dementia Patients
The average American knows little about the stages of Alzheimer's disease and other dementias or how to care for patients suffering from neurodegenerative conditions. Trained aids and nurses that specialize in dementia care have not just the knowledge but also the resources required to create plans tailored to each resident's specific needs.
Activities Designed to Help Slow Disease Progression
Research shows that promoting mental stimulation can help to slow the progression of some forms of dementia. The recreational activities and social programs designed for memory care patients take that into account. The staff can also tailor activities to the specific needs and abilities of each resident.
Focus on Physical and Mental Wellness
It can be hard for seniors to maintain healthy lifestyles even when they don't struggle with dementia and have trouble performing routine ADLs. For people with moderate to severe cognitive impairment, it becomes impossible. The staff at memory care communities will help to ensure residents' physical and mental health by providing nutritious meals, transportation to doctor's appointments, and on-site nursing assistance.
Find the Right Community
The right memory care community will provide more than just a safe place for seniors with dementia to get the help they need with daily life. These communities also focus on maintaining physical and mental well-being and slowing the progression of Alzheimer's and other degenerative diseases. Take the time to investigate options and schedule tours to find the right solution.
---
Interesting Related Article: "How to Safely and Compassionately Move Your Elderly Loved Ones"