Conducting a traditional exam for selecting candidates for your organization can be very daunting. However, with the advent of technology and the facility of online assessments, things have become much easier for HR professionals to carry out the recruitment process and select the best candidates. Online assessments are not only cost-effective but also time effective.
Companies utilizing online assessments are seeing better results from their recruitment drives, which is why they are becoming increasingly popular. These tests can easily identify professional skills, learning ability, time management, and lot more about candidates.
The traditional assessment process does not have such enhanced and developed facilities for either candidates or administrators. Most people, understandably, prefer the online tests rather than the traditional option.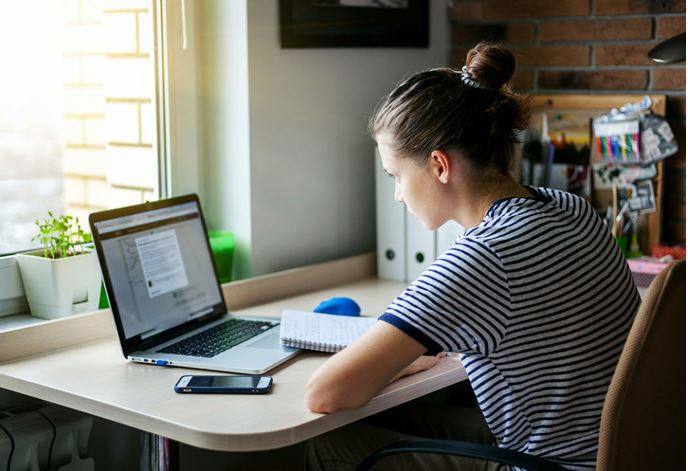 Online assessments offer several benefits. Let's look at some of them:
Timesaving: Traditional assessments usually take a lot of time to determine the capability of the candidates. The online versions today are significantly faster.  In the traditional approach, candidates are required to visit the company and write their answers on paper by hand. However, if you have Online Assessment Software, they can complete the tests remotely. They can even do them at home as long as they can get online.
Reduced Administrative Burden: When any examination moves online, it reduces the administrative burden. In the past, assessors had to stack sheets of paper into a pile and go through them one by one. Technology has done away with all that. In today's digital world, checking is carried out automatically.
Easy to Manage:  With the help of Online Assessment Platforms, creating exams is easy and straightforward. Authorized personnel can easily create questions and send them to the adminitrator or supervisor for approval. In the old days, the process was significantly slower – papers could be lost, the administrator might take ages to respond, etc. Having to spellcheck everything manually and then get it all printed took ages. If any mistakes were later spotted, all the papers had to be thrown out and a new print run would resume.
Increased Security:  In the case of online assessments, there is no risk of candidates getting hold of the questions in advance. All the confidential information is digitally stored. Access of these data is password locked. One of the greatest problems in the old system was security.
Maintaining the integrity of the exam: You can be present for the online test remotely, as long as you have an Internet connection – you could even be 15,000 miles away. You need to log into the Online Assessment Platform with a password and username that has been provided to you. With password and username security, it is much more difficult for people to trick the system.
Accurate results: Once you have completed the online assessment or exam, you can see your results with the minimum of delay. Since no human is involved in marking or giving you a score, results are pretty much instant.
Better understand your weaknesses and strengths: Online assessments can help you determine what you're good and bad at. This gives helps you identify what you need to work on.
Conclusion
With the increasing demand for digitalization, a growing number of companies around the world are now utilizing online assessments. Within a few years, the traditional system will only be read about in HR history books. HR stands for Human Resources.