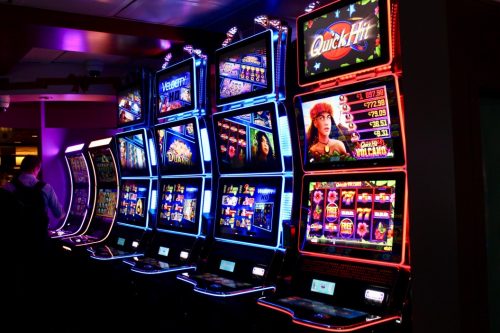 Are you thinking about getting started in online bingo for real money? If you are one of those people who have never dared to venture into online bingo rooms but find yourself eager to do so, then this article will be of great help to you.
When it comes to playing online bingo for money, many do not know where to start. That is why we have put together this basic guide for beginner players. Here you will find all the information you need.
Bingo is really a very simple game, which is why it is very attractive to most people. However, it is necessary to know some rules and concepts before you start playing, especially when you play bingo for real money. Let´s get started!
How to choose the place to play?
The first thing to do is to find a good place to play. There are many available on the web, the important thing is to make sure it is a legitimate site.
You have to know how to distinguish the sites that are reliable from those that are not. Although you can choose any site at random, this is not very advisable since you could end up accessing a site that is not the best. Let's take a look at the aspects to take into account when choosing the best sites to play.
* Make sure the site operates legally. For that the site must have a license, which must appear on its website.
* Look for reviews. Read reviews of other players' experiences on a given site.
* Look for sites with the best bonuses and promotions.
* Pay attention to the number of players. Sites that have a lot of players are usually decent, otherwise they would not be so sought after.
* Access sites that allow you to play free versions so that you can try it out without risk.
You can also look up for bingo apps for real money so you can play from your mobile. Once you have found the right site for you, you can search for their official app in the app store to play from your smartphone.
Game Basics
The concepts of bingo are the same both online and live, however the experience can be very different.
To win money playing bingo is just a matter of crossing off the numbers that are announced, on your card. The big difference is that this is done manually when playing live bingo, but when playing the online version, the program does everything for you, so the numbers will mark themselves as they come up.
Online bingo versions available
Most online bingo sites offer a variety of different games with different themes. The offer is so wide and fascinating that you could play a different game every day.
However, we will make a distinction by highlighting the main bingo versions available. The different versions depend on the number of balls used to play bingo (30, 75, 80 and 90 balls).
The rules are always basically the same, marking the numbers, but there are certain differences between one and the other. Let's see each one in detail.
30-ball bingo
Also known as fast bingo, since there are only 30 balls. It is not usually found in many places, most of them do not offer it. The speed of this style of bingo attracts many players. The cards contain 9 numbers, so there is usually only one prize, which is awarded to the first player to mark all the numbers.
75-ball bingo
There are many variations of this game at different sites, but in general the cards have 5 columns and 5 rows, forming a total of 25 squares. In the middle is a blank square, and the rest of the squares contain a number (24 numbers in total). They also contain the letters B, I, N, G, O at the top of the grid, denominating the columns, each covering a specific range of numbers. You can win by completing any vertical, horizontal or diagonal line.
80 Ball Bingo
This version of bingo was designed exclusively to be played online, and there are also many variations. The cards contain a grid of four squares by four squares, giving a total of 16 numbers. Each column has a range of numbers assigned to it. To win you have to complete a vertical or horizontal line or all four corners.
90 Ball Bingo
This is one of the most complex bingos, as there are usually 3 rounds. Each card contains 15 numbers (there are 3 rows, 5 numbers per row) which are randomly distributed in 9 columns, covering numbers from 1 to 90.
Several prizes are offered here. Whoever marks the first complete horizontal line wins a prize, then whoever completes two horizontal lines wins, then whoever marks the whole card wins, who of course wins the biggest prize.
---
Interesting Related Article: "3 Reasons Why Online Gambling Is So Popular"