With the whole world going online in part thanks to technological development and to the lockdown, it only makes sense for your business to go online as well if it hasn't already.
As for new businesses, the future seems to indicate that having an online presence is crucial for staying afloat. But really smart entrepreneurs can start earning some serious cash by using small scale business ideas and simply an online presence and not much more. Let's look at some of the best examples that you could put into practice right now.
1. Graphic Designer
Design is of utmost importance in any domain, including websites, advertising, gaming, cinema, and much, much more.
By far one of the most appealing things as a designer is that you can choose your own clients and set your own price based on your skills and portfolio.
2. Domain Reseller
Do you own a domain name that seems to be in high demand, and you don't know what to do with it? Then sell it.
And even if you don't already own a domain, you could purchase a few that are relatively cheap and then sell them afterward at an inflated price. A good example for this is drop shipping websites like the ones provided by bebiggy.com this is as eCommerce websites are high in demand.
3. Remote Tutoring
Are you good at something that many people want to learn? Then you can start tutoring others online.
It's as simple as posting an announcement on a website, forum, or on social media and then negotiating with the people who are interested in your services.
4. Photography
Do you have a professional camera? Do you know how to use it? Well then, all you need is a good eye, photography skills, and some basic photo editing knowledge.
Ok, it's a little more complicated than that, but you get the point. Photographers are some of the best paid people in the ad industry, as many of their works often get featured on stock image sites or get used by major companies. Otherwise, you could always opt to sign up as an event photographer and still make some pretty cash.
5. Gambling Website
One of the most profitable niches that you could delve in is the betting industry. Online casinos have seen a huge spike in players thanks to Covid-19 closing brick and mortar casinos.
If you use a sports gambling software wisely, you could attract new players with interesting offers aside from the usual deposit bonus that so many other betting sites offer. The return on investment is usually extremely high when it comes to gambling websites, especially if you offer people new and hot games that others don't have.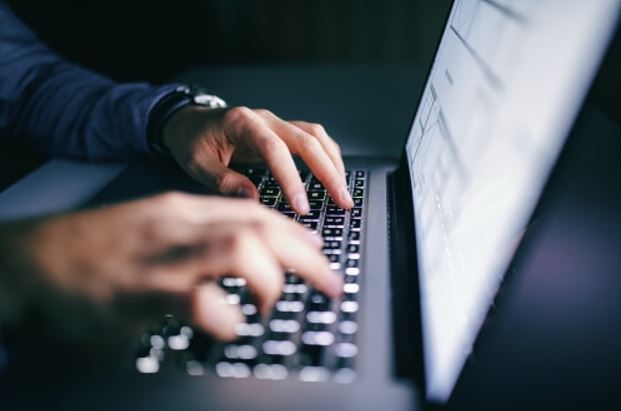 6. Copywriting
Copywriting is the backbone of the advertising industry. You can learn a lot by reading copy made by some of the highest paid copywriters or by following some specialized courses.
The beautiful thing about this domain is that you can learn as you go. You don't need to master certain programs or coding languages to get the hang of it. Patience and the will to learn from the best are enough most of the time.
7. App Developer
Apps are an integral part of the smartphone experience. With more and more people purchasing an Android phone or an iPhone, it's clear as day that the market for apps isn't going anywhere.
There's always room for improvement and people will always look for apps and games that are much better than what they've previously tried. What's more, Google and Apple make it easy for developers to submit their application to their respective stores and publish it themselves.
8. Resume Writer
You'd be surprised how many people are highly qualified for a certain job but don't know how to write a resume even if their life depended on it.
Resume writing services are truly a noble practice because a good writer can make some really talented individuals stand out from the crowd and subsequently land them the job they so desire.
The Bottom Line
Any of these ideas can be applied seamlessly online on a ton of specialized and freelancing websites where you could find a lot of potential clients willing to pay good money for your hard work. Good luck on your next venture!
---
Interesting related article: "What is e-Commerce?"