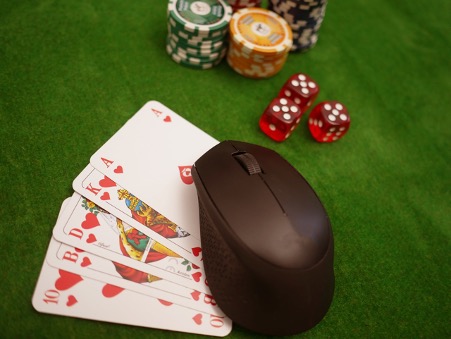 My colleague Josh will not easily forget how his friend once fell for a scam with a certain online casino back in the day and lost his hard-earned cash deposit and what seemed to be an even massive jackpot winning. Unbeknown to him, the casino had a lot of scamming history, and a little search on google would have shown this. He could have avoided this completely by making use of a structured checklist whilst selecting the casino. This article looks at what you can typically check for so that you are not scammed, and at least not become like the friend of Josh!
Are Online Casinos Safe?
Of course, online casinos are very safe provided they meet a certain set of criteria that we shall discuss shortly. That doesn't mean all are – in the mix of all casino game providers, you are also bound to bump into a few that are not legit at all and offer little chances of making wins!
What Are The Typical Scams In Casinos
To avoid a scam, you need to know how one works! The scamming mechanism in casino gaming mostly revolves around a few similar issues such as :
Unfair games – Whilst casinos have a house advantage everywhere, scamming casinos take it further and increase this advantage by offering games that offer you an extremely low chance of winning.
No payments – As was in the case of Josh's friend, scamming casinos may do not pay your winnings after all the effort.
Slow payments – Should you be lucky, the scamming casino may finally make a payment, albeit after a long time.
Ridiculous terms and conditions – the terms and conditions are often ridiculous and in most cases are difficult to satisfy. This like a bonus that appears too high, but comes with an associated extremely high wagering requirement that often comes into mind.
What To Look For When Selecting A Casino
To find a casino that does not scam you, you will need to check for the following:
Casino registration and licence– Frist and most important one is to check if the casino is indeed registered, and where the registration is based in. All safe casinos are registered with one or more gambling commissions, and if a casino does not have one, this is the ultimate red flag! In the case of Ireland, they need to be registered with the Irish Gambling Commission, or in some cases of offshore-based ones with an internationally reputable commission such as those of the UK or Malta. These commissions carry out thorough checks before a casino commences operation and ensures the safety of customer funds.
SSL certificate – Another important issue is that of security certificates that ensure that your data is securely stored within the casino site. The last thing you would want is to lose your credit card/banking data to third parties that may even steal your funds. All safe casinos will have security certificates, and this can be easily checked on the web address bar.
Customer support – If you run into problems, one thing you would want to do is to get hold of customer support to quickly rectify the arising issues. A safe and secure casino should have readily available customer service, preferably in the form of a chat as well that would be able to quickly assist. Scammers will often not have an available customer support function, and all your queries may go unanswered.
What do other people say – Reviews are also an important part and allow you to learn about the casino from other people's first-hand experience rather than you having to experience it. Reviews give an all-round narration of casinos and some examples include new casino sites in 2021 on IrishCasinoHEX.
Software providers – Another tell-tale sign is that of the game software providers. Reputable casinos make use of renowned game software developers such as Evolution Gaming, Net Ent, Microgaming amongst others. These are independent game developers that also operate according to standards that ensure fairness to the user. The last thing you would want is to make use of a game from an unknown game developer with a higher chance of getting rigged and tilting the game much in favour of the casino itself.
Deposit options -Reputable casinos make us of the most common and widely accepted payment methods including options such as Visa, Mastercard, Skrill, Neteller and many more. The moment a casino offers you unusual or very limited gambling options, then you should know that this is most likely a scam.
Conclusions
Whilst in the few years that have passed it might have been easy to fall for a scam as online casino gaming increased, one should make all possible efforts to avoid such scams. A useful way is to make use of structured checklists such as checking for licenses, SSL certificates, deposit methods, customer support, and many others.
---
Interesting Related Article: "5 Reasons Why Online Casinos Are So Popular"