Nevada who? Because New Jersey has overtaken Nevada as the sports betting capital of America, and it's very well deserved. Enjoying record-breaking numbers in the first half of 2020, the industry is expected to keep growing in the foreseeable future, placing New Jersey as the top online market in not just the country, but quite possibly the rest of the world.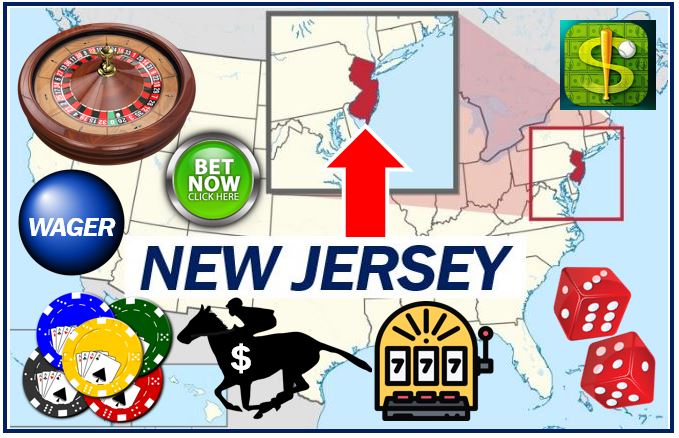 Numerous businesses across the country, including land-based casinos, were badly hit as a result of the pandemic. However, despite the challenges, the New Jersey online gambling industry, led by online casinos, registered some of the highest figures ever recorded. The pandemic, as well as the shit down of land-based casinos during the pandemic, played a considerable role in the boost.
Case in point, July recorded total gross revenue of $87.49m, purely from online casinos. As the year comes to a close, the online casino GSR is anticipated to reach approximately $1.4bn, which is almost triple the gross revenue amount that was recorded last year in 2019. As live sports continue to resume after a long absence, the numbers will keep rising, which is great news for all parties involved.
Comparing New Jersey's sports market with other US markets
It took quite some time (10 years) before New Jersey became the force that it has managed to become today. After the Professional and Amateur Sports Protection Act (PASPA) was ruled unconstitutional by the Supreme Court, the Garden State stepped up quite quickly by establishing a model that could be followed by other states wishing to legalize online sports betting.
So how does New Jersey compare to other states like Nevada?
New Jersey offers punters a wide array of mobile betting options
New Jersey was very deliberate during those first stages as it created a market that was designed to lure as many operators as possible thanks to the practical entry fees ($100,000) and affordable tax rate (13% online).
Varied deposit options
Most states struggling to generate meaningful revenue from online sports betting fail when they fail to offer a wide range of online deposit options. New Jersey recognized that and did everything possible to ensure online deposits were not only possible but also varied as well,
Unlike Nevada, Iowa, and a bunch of other states where punters must show up in person to sign up and deposits, New Jersey residents can sign up and make deposits at any New Jersey online casino of their choosing.
Fair pricing in New Jersey
NJ also strived to create a market that was characterized by fair pricing, further helping it to grow.  Operators and sportsbooks such as DraftKings, for example, have been very innovative with their offerings.
Thanks to the low barrier to entry for new operators, New Jersey gamblers enjoy some of the fairest betting odds and enjoy a variety of betting operators, which encourages them to bet even more. Several states have followed New Jersey's impressive lead including Colorado, as well as Indiana.
The future of New Jersey's gaming industry
New Jersey has worked hard to earn its place at the top of the gaming industry. Online casinos and poker continue to take the charge with sportsbooks quickly regaining their strength thanks to the return of live sports and retail casinos. Significant investments have also been made, which will help the industry continue to expand.
Based on figures released by the New Jersey Division of Gaming Enforcement total revenue in the state was recorded at $97.5m, a substantial descent from 2019's grand $283.7m. Something worth noting though is that the numbers keep rising narrowly from $95.8m month to month.
Online casinos and poker, on the other hand, generated $84.9m in revenue, down 1.2 percent from May's $85.9m record, producing $2.8m daily as the month progresses and yielding $12.8m in taxes.
Lots to look forward to
The New Jersey gaming industry has a lot to look forward to. For instance, the Golden Nugget Online Gaming, which retained its top position in June boasting $29.15m in revenue, recently declared plans to go public. MGM Resorts, as well as GVC Holdings, have also revealed plans to invest $250m in a bid to improve customer experience on its online platform.
The Golden Nugget Online Gaming's decision to go public, in addition to its continuing success will see the industry continue to expand even more. The New Jersey gaming industry will continue to gain steam as live sports return to TV. If plans continue as they have, the coming months should generate a momentous leap.
Sports betting surviving despite challenges
Even though the sports betting industry is nowhere near where it used to be, the bottom line is that it's managed to survive during an extremely challenging time, which is something to be very grateful for.
The numbers may not be as pretty, but there is a silver lining to it all. New Jersey's online sportsbooks and casino operators have been extremely creative in keeping punters engaged and entertained despite the lack of live sports. Thanks to this creative thinking, operators are still generating revenue, which means that the industry has gotten through the worse of it.
Land-based gambling may be back, but it will take some time before brick and mortar casinos recover fully. As Atlantic City casinos continue to navigate reduced customer capacity, as well as the relatively slow or non-existent tourist boom, all that punters can do is continue to hope for the best and be grateful for the few betting opportunities that have been availed to them thus far.
Final Thoughts
New Jersey has emerged as the market leader in the online betting industry since the sports betting market was launched for the first time back in 2018. No market has proven its prowess or its innovativeness quite like the Garden State, which explains why the industry has matured so rapidly.
The Garden State has lead the way. Other states such as New Mexico, West Virginia, Mississippi, Delaware, Pennsylvania, Rhode Island; the legal sports gambling industry in America is growing by the day and the industry's future has never looked brighter.
---
Interesting related article: "What is a Wager?"