As you may have already probably noticed, online casinos have been a thriving industry for the past years and with all the lockdowns and stay-at-home restrictions all over the major parts of the world, more people have come to discover online casinos. However, one truth that you should know is that not all of them are real. As more online casinos get established, more fake ones are lurking around, too, waiting to scam players out for their information and money.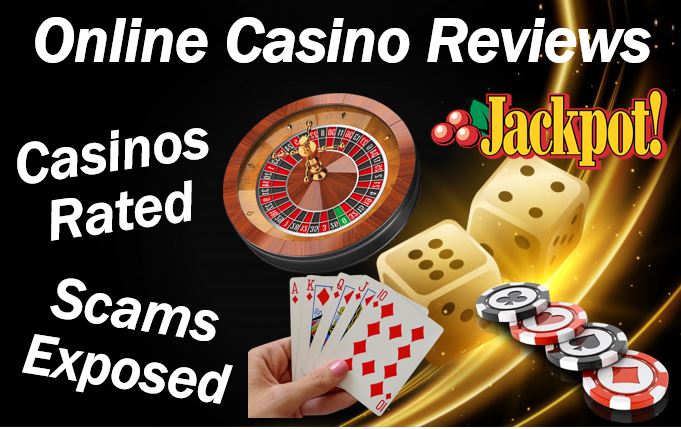 With that in mind, it is extremely important to go and read online casino reviews first before starting to play in any sites or apps that you found to be interesting. Here are some of the top reasons why reading online casino reviews are important and why you should do it.
It exposes possible scams
A fake online casino is hard to spot, especially if you are only looking at the surface–if you are only looking at the site or app itself. After all, a fake casino would disguise itself as a real one by making itself look like a real one. However, like what others say, you should learn from the mistake of others.
Reading online casino reviews will let you see the experience of the players that went to it before you. As such, if the online casino is a scam, you will see people there, exposing it as a scam. Be careful, though, as you may not be able to see negative reviews telling you that the online casino is a scam but rather extremely positive reviews.
You have to learn how to read between the lines over here and be able to distinguish fake positive reviews. First, check if the profile where the positive review came from is new. If the profile doesn't have any other form of activity, doesn't even have a photo, and uses an obviously fake or randomly generated name, you can consider that as a red flag.
It gives an overview of their payment/withdrawal system
The choices in the methods of payment and withdrawal accepted are also one of the most vital factors that you have to consider before signing up to play in an online casino. What are the forms of payment that they accept?
Another thing that you can learn from reading reviews online is how withdrawals work for a specific online casino. Are they processing payouts fast? Are they known for having issues when it comes to releasing the money to their players? These are questions that you cannot answer just from exploring their site. Naturally, they will give out all the bets promises and guarantees to their customers. However, the truth is that there is the possibility of these promises being empty in the end.
It gives you an idea of how good or bad the casino is
Sometimes, even when an online casino is real and legitimate, it may not be a good place to gamble at all. There are many reasons why an online casino, despite being real and not a scam, would not be an excellent place to play games. Some of these include bad service, seemingly unfair games, terrible customer service, or even bad graphics and interface of games.
Unfortunately, you cannot know these things beforehand on your own. There is no way that you would be able to tell by yourself that these things can be found in an online casino that you are looking to play at. However, you can easily educate yourself about these things by reading reviews of people about the online casino. From reviews, you can see the experiences of other customers–both good and bad.
---
Interesting related articles: