There're potentially some big changes ahead for the gambling industry. The UK Gambling Commission (UKGC), who is responsible for regulating the industry, is considering putting limits on the maximum amount that patrons to casino websites can bet online. The UKGC has already spoken to a parliamentary committee about the potential limitations on online stakes, which it hopes to implement over the next six months.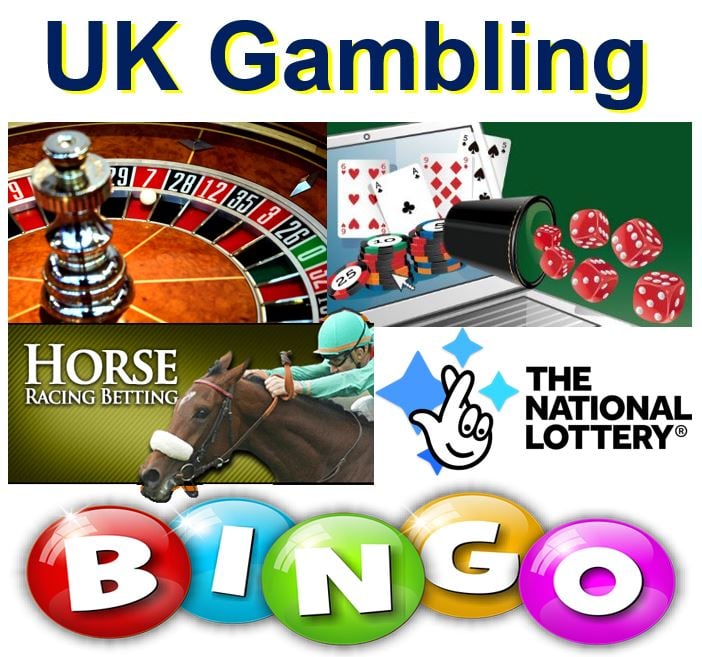 The UK's gambling industry has already faced some testing changes in legislation over that past year. There's been much stricter age-verification checks and higher taxation rates have put pressure on the sector. Last year in April, the British government reduced the stake limits from £100 to £2 on popular fixed-odds betting terminals (FOBTs) and high-speed electronic slot machines. They now want to take a similar approach with online slot machine-style gambling in what they believe is a bid to protect the common public from gambling addiction.
A spokesperson for the UKGC said: "We said last October that we would be looking at online stake limits are part of our ongoing work to reduce the risks of gambling-related harm.
"This work is in addition to us focusing on VIP practices, advertising technology, and game design. We will publish our assessment and next steps for online stakes and further protections later this year."
Potential effects on the industry 
There is a variety of ways going forward with this legislation that could have an impact on the gambling industry. The remote gambling industry has become an incredibly saturated and exciting sector, for both the people who work within it and its patrons. Here on bestcasinosites.net and other top-rated online casino sites in the UK, there are so many places for people to play their favourite games.
The history of gambling in the UK
Much like their American counterparts, the UK has a longstanding history of gaming, including both online and land-based gambling. Games like bingo have existed in the UK since the 16th century, in the form of lotteries that slowly began to increase in popularity around Europe.
Horse racing has been a popular sport to gamble on since the Tudor days and grew in favour during the industrial revolution. During the Victorian Era, card gambling in establishments — the casinos — became a regular activity for patrons, from both lower-class and upper-class backgrounds. It was in the late 19th century that bookmakers began speeding up betting cycles using telegraphic results from racetracks. This allowed city workers to make multiple bets on racing day.
Off-course betting was legalized by the Betting and Gaming Act of 1960, with turnover increasing by 154% the next year and over 13,000 licenses for betting shops coming into operation. It was during the twentieth century that greyhound racing also peaked in popularity — although it continues to remain a well-loved sport, with attendances at around 3.2 million over 5,750 meetings in 2007.
In 2005, the Gambling Commission was established under the Gambling Act 2005 as a response to the prevalence of the activity across the UK and the rise of online casinos. It took responsibility from the Gaming Board for Great Britain in regulating bingo, casinos, slot machines, arcades, and betting, as well as remote betting including betting online or by telephone.
Remote betting now accounts for more than a third of the gambling market, accounting for £5.3 of the total gross gambling yield between April 2018 and March 2019.
The new proposals
Just like last year's changes to FOBT's the new proposal, put forth by a cross-parliamentary group of MPs investigating the harm caused by betting, would slash the maximum allowable stake on online casino games to a low £2. The announcement of this proposal had an instant impact on shares in betting firms, with investors in bookmakers and online casinos beginning to pull out as a result.
Between firms like William Hill, Ladbrokes, and gambling software firm Playtech – as well as others – UK gambling firms' stock market value fell by more than £500 million. This could potentially have a devastating impact on online casinos and the people that use them regularly.
The success of the industry has resulted in many more and better games, with technology continuing to improve all the time. A loss in investment because of the legislation could mean stagnation in production within the industry. Meaning the constant developments that patron of casino sites are used to could begin to slow down with less great offerings. It's not just about the games available. A decrease in stakes means players have fewer opportunities to win big — which potentially means that they'll be less likely to want to play or invest money into casino websites. The overall impact could be a reduction in the number of people playing, their levels of enjoyment as well as the amount of funds going into the industry overall.
Of course, the move could have some really positive impacts on the industry too, protecting vulnerable people and ensuring that the games continue to be fun for all who want to play them. The UK continues to have one of the best online betting gaming industries in the world; and no matter what legislation is put into place, it is likely that people will still benefit from their considered policies around online casinos and the opportunities for players to get involved.
---
Interesting Related Article: "What is gambling?"