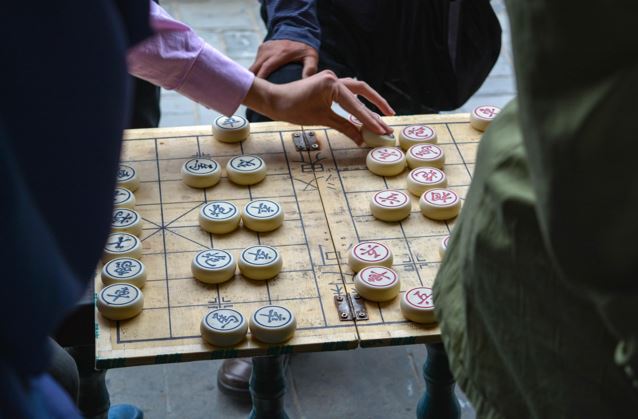 Gambling is part of the fabric of life in many cities across the world, but nowhere is the pull stronger than in Asia. As the largest gambling market in the world, the Asian continent is home to several prolific gaming nations, which leaves plenty of room for variation in the relevant legislation. This makes appropriate data protection and safety measures more important than ever.
Protecting your information and finances during your online gambling experiences in Asia starts with tracking down the best Asian bookies, and doing so is simpler than perhaps first thought. Keeping yourself from becoming a victim of theft is all about reading the signs, so look for security encryption, positive reviews from patrons, and secure payment options like cryptocurrency. It's also worthwhile reading the rules around online gambling with overseas providers, and specifically the protections you can and cannot expect to rely on.
Taiwan
Gambling regulations are strict in Taiwan, eliminating opportunities for many of its traditional forms. In fact, the Taiwan Sports Lottery is the only legal opportunity to place a bet on a game in the country. Online gambling is favored for the availability of games with relatively good odds, including some universal options like slots and baccarat as well as localized options like Chinese chess.
China
With the exception of the China Sports Lottery, many popular physical and online forms of gambling are banned across China, and these tough laws have led many Chinese punters to seek out their fix from overseas providers. Of course, this doesn't deter authorities from attempting to track down and punish online casino operators and promoters, turning this line of work into a gamble all of its own.
Macau
While it is technically part of China, for all intents and purposes, Macau operates as an independent country with its own currency and legal system, and residents of China are willing to make a long journey for the chance to play in its casinos. Macau is known as the gambling capital of the East, although many of its online casinos have been flagged for misleading messages, poor casino practices, or lacking customer support.
Hong Kong
Like Macau, Hong Kong has long been independent of China and its gambling laws, although in this scenario there is little extra freedom to be gained from opting out of the Chinese regime. The only permissible gambling in Hong Kong is overseen by the Hong Kong Jockey Club (HKJC) and subject to regulations brought in under the Gambling Ordinance in 1977, with wager options including horse races, football, lottery and mahjong.
The threat of incurring heavy penalties is insufficient to stop many residents from taking part though, with gambling hot spots often experiencing steady business.
Japan
With the exception of the countless pachinko slot machines on every other street, the Japanese government enforces prohibitions and strict controls over many forms of gambling. Many Japanese residents turn to foreign providers for their gambling fix, often in the form of sports betting and the lottery. As a rule, anything beyond these two methods should be considered a grey area and avoided if you wish to roll the dice without landing yourself in hot water.
Philippines
As gambling legislation goes, the Philippines has some of the most complex laws around. The nation's unique approach to online gambling is divided according to the positions of two separate government bodies.
The larger of the two, the Philippine Amusement and Gaming Corporation (PAGCOR), runs the majority of gambling operations and is generally trusted to provide patrons with a safe and equitable experience. PAGCOR bears no grudges against online gambling, whereas in the separate Cagayan Freeport region, numerous independent casinos make their money by offering their services exclusively to tourists.
Singapore
Like Japan, Singapore takes a tough stance against gambling, particularly in its online form; in fact, online gambling was outlawed in 2014, with exceptions only for local operators. The legislature, which states that anyone who gambles through remote communication is guilty of an offense, was instated in response to widespread governmental concerns surrounding the popularity of online gambling across the nation. As a result, the vast majority of online providers are blocked in the country.
Indonesia
Indonesia has some of the strictest gambling laws in the continent, eliminating all but the national licensed lottery. Even so, in spite of the tough legislation and the threat of harsh punishments, online sports betting and table games remain extremely popular in the country, and offshore casinos provide some of the best outlets available.
While it's true that gambling laws vary widely across the continent, most Asian nations give visitors and residents the benefit of clear, localized regulations. Asia is a great place to experience a range of different gambling opportunities, as long as you're able to distinguish between the legal and the dangerous. Keep your wits about you and you'll be sure to enjoy a memorable experience within any of Asia's gambling-adjacent borders.
---
Interesting related article: "What is betting?"