Online gambling has seen a rapid increase in popularity over the years. More than 1.6 billion go online to gamble. This number is set to increase after the world has opened opportunities for punters to take part in internet betting.
We have been talking to https://www.onlinecasinos.net/ about some of the biggest online casino and betting brands in the world. That is why in this article, we'll take a look at three successful online gambling companies.
bet365
Commonly known as bet365, Bet365 Group Ltd is a British online gambling firm based in the UK. bet365 was launched in 2000 by Denise Coate. The company is one of the trailblazers in the online gambling industry. It frequently adds a range of gaming products and betting options to ensure that punters get the best gambling experience.
In turn, this has allowed them to grow and become one of the most reputable gambling companies in the betting industry. In addition to the firm headquarters in Stoke-on-Trent, the operator also has offices in Australia, Bulgaria, Malta, Gibraltar, and Manchester.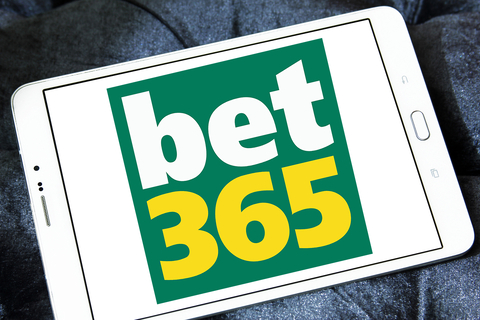 bet365 offers its services to over 23 million players worldwide. It entered into a partnership with Hard Rock Atlantic City Casino, a US-based sports betting company.
A Wide Range of Sports Markets
The company offers a wide variety of options in sports markets and casino games. Fans of eSports betting are also taken care of. Punters can choose from the numerous betting options. The gambling site allows punters to combine a maximum of 14 selections in accumulators.
The website has all the popular sports that gambling enthusiasts love. These include American football, soccer, cricket, rugby, horse racing, motorsport, tennis, golf, and boxing. What's more? bet365 also offers niche sports, including Gaelic sports, bowls, table tennis, and badminton. In every sport, the operator has markets on a range of major leagues as well as a large number of minor leagues from different parts of the world.
Awards and Achievements
bet365 was the winner of the 2010 Operator of the Year award. The EGR Operator Awards was organized by eGaming Review magazine. The operator also ranked in the third position in the league table of the annual Sunday Times Profit Track 100. Profit Track 100 ranks UK's private companies based on profit growth.
The annual league table of the Sunday Times Tech Track 100 operator ranked bet365 among the fastest-growing-privately owned media, telecoms, and technology companies. eGaming Review Magazine has also ranked the operator as the top Internet gaming firm in 2012, 2011, and 2010 as part of its Power 50 list of the best 50 most influential Internet gaming firms.
In 2012, bet365 founder and joint CEO Denise Coates received a CBE in the Queen's New Year Honors list to appreciate his services to the business and community. In February 2013, Woman's Hour at BBC Radio named Coates as one of the UK's 100 most powerful women.
Customer Support and Security
bet365 also offers excellent customer support. Customers have multiple channels to contact the support team. These include social media, live chat features, phone, and email.
The company has also put security measures in place to protect players. They use advanced SSL encryption to protect the data that you enter during the login process, registration, and banking.
The Power of Innovation
When it comes to the online betting industry, innovation is an important concept. While other operators were still figuring out what to do, bet365's website went live; this gave them an advantage. The company always put loads of emphasis on innovation. For instance, they moved their entire website to HTML5. In turn, this allowed them to provide a better user experience. HTML5 offers a range of exciting design and presentation tools across different types of media. The site is accessible, user-friendly, and compatible with all web browsers.
Marketing Strategies
bet365 always comes up with clever marketing strategies that help them to stay on top of the industry. Sponsoring Stoke City helped them get a higher profile. The gambling company also sponsors several Bulgarian football teams. The operator uses celebrities to influence people to play on their platforms.
In turn, this has helped the company to grow and be popular. For instance, actor Ray Winstone has appeared in a series of TV advertisements for bet365. That means that most players will immediately think of this operator when someone asks them to name a brand.
These advertisements have been a huge success, with bet365 being one of the most recognizable brands in the online gambling industry. Punters can relate to the English actor, which had helped the gambling firm to grow fast.
No Shareholders
Bet365 Group Ltd is a family-run company, meaning that there are no shareholders. The family calls all the shots, and they don't have to answer to any shareholder. Lack of shareholders gives them more freedom to decide on which promotions and bonuses they should offer.
They Operate in Countries That Don't Have Betting Regulations
The main benefit of operating in countries that don't have gambling regulations is that these nations are based offshore. As such, they do not have to pay tax on their profits. It's not illegal to operate an online casino in countries that don't have betting regulations. This allows bet365 to make big profits. Their presence in other markets also helps bet365 to maintain their profitability.
High Bet and Win Limits
One of the things that attract players to bet365 is that it offers a low minimum bet. This makes the site suitable for punters who prefer playing games with low stakes. When it comes to sports betting, winning limits are determined by the sport that you will select. The limits are for sports like football, horse racing, and tennis.
Interface Across Various Devices
bet365 has one of the best gambling websites in the industry. The site is user-friendly and easy to navigate through different sections. Finding your favorite games is a breeze, which has made the site popular among gambling enthusiasts. It also allows for a quick and seamless sign-up process. The gambling firm offers a mobile app, which players can download for free for on-the-go access.
888 Holdings
Also known as 888.com, 888 Holdings PLC is a public company that owns several popular gambling sites and brands. Based in Gibraltar, the company was established in May 1997 by Avi Ske, Aaron Shake, Shay Ben-Yitzha, and Ron Ben-Yitzha as Virtual Holdings Limited.
The firm's first site was called Casino-on-Net; it was launched during this time, with the administrative center being set up in Antigua. Pacific Poker and Reef Club Casino followed in 2002. Its administrative center was relocated to Gibraltar in 2003. In 2005, the company was listed on the LSE (London Stock Exchange). As other private online gambling firms started to move to public ownership, 888.com owned several brands and subsidiaries.
This gambling company runs the popular 888 sports site. They also have the largest collection of gambling options, including several bingo brands, casino, and poker. Founded in 1997, 888casino is one of the oldest gambling platforms. In 2013, 888casino became the first online casino to hold a license from the United States. Since it was launched in 2002, 888's website has been successfully making its strong presence in the online sports betting market.
888 is one of the few websites that have managed to move away from the traditional bookies. This did this by offering punters attractive and exclusive customer deals. As a result, this has helped the site to move to new markets and gain international appeal.
Impressive Collection of Games
888 Casino uses its proprietary software that ensures punters enjoy the superior sound, animations, and graphics that come from employing the latest cutting edge technology. The site offers more than 200 quality online casino games.
All of the popular table games and slots are available on this gambling platform. Their table game collection is made up of several variations of baccarat, roulette, poker, and blackjack. Players can also enjoy various video poker games, such as Aces and Faces, Bonus Poker, and Joker's Wild. Some games are aimed at low stakes players, while others are ideal for high rollers.
The site also offers live dealer games, allowing you to see the action in real-time. The live chat allows you to chat with other players and the croupiers from the Philippines and the Philippines.
Continually Updates Its Site
888 always update their website to ensure they remain among the leading companies in the online betting world. They introduce new and fresh games every week to keep players entertained.
Awards and Achievements
888casino has won numerous prestigious awards, including the 2015 Gaming Intelligence Casino Operator of the Year, EGR Casino Operator of the Year (4 times), and Global Gaming Awards' the Best Digital Operator in 2014.
Security
888casino aims to provide an exhilarating and quality gaming experience in a safe, regulated environment. It's accredited as safe by reputable authorities. The operator holds a license from New Jersey, Nevada, the UK, Romania, Romania, Spain, and Gibraltar.
Accepts a Wide Range of Payment Methods
888 customers can make deposits or withdrawals using multiple payment methods. Most deposits appear in your gambling account instantly or within ten minutes, depending on your chosen payment method.
William Hill
William Hill is a bookmaker that was founded in 1934. They were pioneers of brick and mortar casinos and gambling in the United Kingdom. They reacted quickly to the changing realities of iGaming. The company cleverly made its moves; since 2012, they merged their three businesses to form William Hill US. The company is still listed in the UK and has a strong, aggressive presence across many parts of the world.
Sports Betting Agreements
The company has an online sportsbook where you can place bets on a wide range of sports, including volleyball, table tennis, and cricket. William Hill takes eSports betting seriously, as they offer an impressive collection of games.
William Hill has also signed impressive sports betting agreements with leading casinos in the United States and other countries worldwide. What's more? The company is in advanced talks with several big names in the U.S. and other countries. T
he gambling firm is on a hiring spree in the Silver State, and it's determined to give its US-based business a big push. William Hill will also offer mobile betting technology-related services and sports betting risk management to popular casinos in Mississippi and West Virginia.
Ownership
The company has changed ownership several times. In 1971, Sears Holdings acquired the company and sold it to Grand Metropolitan in 1988. In 1989, Brent Walker acquired the gambling firm. In August 2009, the company became Málaga CF's shirt-sponsor on a three-year deal. The gambling firm also sponsors an annual literary award that rewards excellence in sports writing.
On September 30, 2020, the gambling firm agreed to a 2.9 billion -pound takeover bid by the Nevada-based casino operator, Caesars Entertainment.
Operations
The gambling firm operates worldwide, employing around 14,000 people. The main offices are in Gibraltar, the Republic of Ireland, and the UK. They offer betting by Internet and phone with their more than 1,500 UK-wide Licensed Betting Offices.
Their operations in the United States are also strong thanks to the decision that Supreme Court made to overturn the 1992 federal ban. Currently, William Hill USA is the top sports betting company in the United States; it operates in over 100 sportsbook and race tracks in the Silver State (Nevada).
Quality Casino Games
Powered by Playtech, William Hill Casino offers more than 200 online casino games. These include online poker, online bingo, skill games, and online casino games. The games are divided between the Vegas Casino and the main casino. Slots fans have loads of options to choose from. The casino offers Marvel slots, 5-reel video slots, classic 3-reel slots, and progressive slot games, where you can win a life-changing jackpot.
Why They Have Been So Succesful
These online gambling firms have seen success because of the improved technology and marketing strategies they use. onlinecasinos.net told us in the interview that even back in 2001, when onlinecasinos.net started reviewing online casinos, 888.com (Then called Casino on Net) was a master in online marketing, and a steep better than the rest. So marketing is a vital aspect of running a successful online gambling company.
Players are also attracted to these companies because they take the security and privacy of customers seriously. Lastly, these gambling companies offer ongoing bonuses to attract new players and keep existing ones.
---
Interesting Related Article: "Trends That Make Casinos More Attractive"