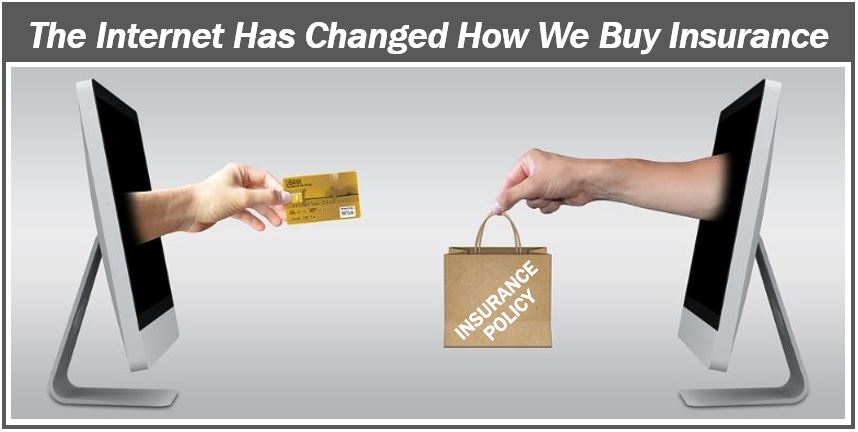 There are so many different types of insurance policies available in the market today that consumers and potential customers wonder which plan is the right one for them. In order to help people choose, most insurance companies have started posting explanations of each policy they are trying to sell.
Gathering information online is usually faster than consulting an agent when trying to determine what policy to purchase.
Below are some key differences between obtaining policies offline and through online insurance web-portals – hopefully, they will help you determine which option is best for you:
Benefit of lower premium
Online insurance portals typically offer policies with relatively lower premiums compared to what is offered offline. Offline deals are more expensive because they need to cover the agent's cut. An agent's cut, in the world of insurance, refers to the agent's commission.
Online portals do away with agents and agents' cuts. The customer deals directly with the insurance company. Subsequently, premium prices are significantly lower. In most cases, the money the insurance company saves on its online transactions is passed on to the customer.
Option of making comparisons
The traditional way of looking for the right insurance policy, i.e., finding an agent and discussing options with him or her, is time-consuming. It can also be cumbersome and tiring.
When researching online in an insurance web portal, we can compare different options quickly without needing the help of anybody else. Without having to leave the comfort of your living room, you can compare and review policies, and even purchase them. In other words, you can do it all online.
Mode of payment
Purchasing an insurance policy the traditional way meant either writing a cheque or paying by cash. With an online portal, there are various payment options, including online banking (bank transfers), debit/credit card, etc.
Choosing a product
Selecting an insurance plan by visiting the official website is a significantly faster process than doing it offline. It is also safe and secure. In the offline mode, the customer needs to arrange a meeting with an agent, invest time in discussing the policies, spend hours sifting through documentation, etc.
If you have a desktop computer, laptop, tablet, or smartphone and an Internet connection, you can do it all through an insurance portal at any time of day and night. You can also do at home, in the office, and even on the go.
Misselling
Misselling refers to the deliberate selling of products that are not suitable or ideal for the customer. When looking for a policy online, you can check and compare policies directly until you find one that suits your needs. There is a much lower risk of misselling, which can happen if you have an unscrupulous agent whose desire for a commission matters more than your needs.
Claiming insurance
Many insurers today have made the claiming process much easier by allowing customers or nominees to do it all online. This facility means that claims can be processed significantly faster than they used to be.
In the past, the policyholder had to contact the agent, who then had to contact the insurance company. Using an intermediary generally meant a long wait.
Understanding of the product
Most web-portals and web-aggregators are taking out the guesswork in the world of insurance. What they write is jargon free, transparent, and easy to understand. In other words, they are consumer-friendly. Jargon refers to specialized terminology that only people in a niche or sector use and understand.
Chances of losing money and fraud
Even though the risk of losing money is minimal in the offline mode, misselling and being sold bogus policies are common. When you purchase a policy online, there is a chance of payment transaction error. Even then, you will probably get whatever excess you paid returned to you.
Moreover, IRDA (Insurance Regulatory and Development Authority) regulations mean that online insurers must have a highly secure server. However, you should still check to make sure that the website is a secure one. If you buy something online, you will need to submit financial and personal information during the process. You don't want people gathering delicate and confidential information about you.
Whether you buy from an agent, directly from the insurer on their website, or from an online insurance portal, make sure you have researched everything properly beforehand. It is crucial that you completely understand what you are buying and why.