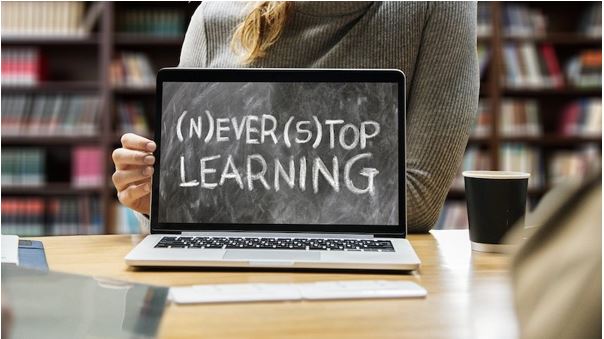 The digital age – as the current era is often referred to – has brought with it many benefits. We can communicate with others in different parts of the world via hand-held devices that have improved dramatically in just a few years. This has been of benefit not only to individuals, but has also opened the world for international business in a way that has been quite spectacular. The internet is undoubtedly one of the most important developments that mankind has even experienced, and offers great scope for personal improvement in many areas.
One of these is in education. Rather than only offering courses on their campuses, many of the world's great universities – and plenty colleges of further education – now provide courses remotely, often taught via a combination of live, interactive tutorials broadcast over the internet plus modules that have to be completed as per a standard degree or higher education course. This begs the question that is the title of this article: is online learning the future of education?
Variety of Learning Options
There are many benefits to learning online, and a few downsides also. If you are happier with the classroom situation and do not think you have the necessary self-discipline to keep yourself up to speed with your studies without a tutor present, then the online method may not be for you. If you want to study – whether it's a degree course or any other type of study – and don't have the money to move to where the course takes place, pay the fees and rent and your living costs, then there are great cost savings to be made in studying online.
The online learning method also gives you access to many other courses besides those that are of an academic nature. If you simply want to further your knowledge about a subject you are interested in – perhaps art or history, or something that you want to get involved in as a hobby – then there's a great way of learning that doesn't cost a lot, and allows you to be taught via online modules by genuine experts in the field.
Masterclass is a great learning portal where you can choose from a wide range of subjects. For example, let us say you want to learn more about cooking. How about a series of online tuition videos presented by none other than Gordon Ramsey, the celebrity chef? Or, what if you want to learn more about acting? You really can learn from Samuel L. Jackson! There are many subjects to choose from and if you read this review you can find out more about what is available with Masterclass.
Online Learning for Adults
For adults, the likes of Masterclass and other online learning options mean you can learn at your own pace. Masterclass is presented as a series of short video lessons – so as not to overload the pupils unnecessarily – and the choice of subjects ranges from those we have mentioned above to other creative arts such as music, film and television, writing for many different disciplines, design, politics and history, sports and a range of business subjects – pretty much everything you could want from an online learning source.
There is something for everyone here, and with each Masterclass course presented by a famous face, you can be sure of being engaged, informed, and educated in a subject that you are interested in learning about. Check out Masterclass now, it may be an indication of how the future of education is shaping up, especially for those of us who are beyond school age!
___________________________________________________
Interesting related articles: