Good online visibility allows a company to increase its notoriety and its turnover. But to really make a difference, the tools used must allow a good understanding of the company's message. It is for this reason that video marketing is so popular. Indeed, Internet users are more interested in video content than in articles. If you're looking for companies that specialize in creating great business video content, consider this video production Miami company So, what are the best tips for making a marketing video?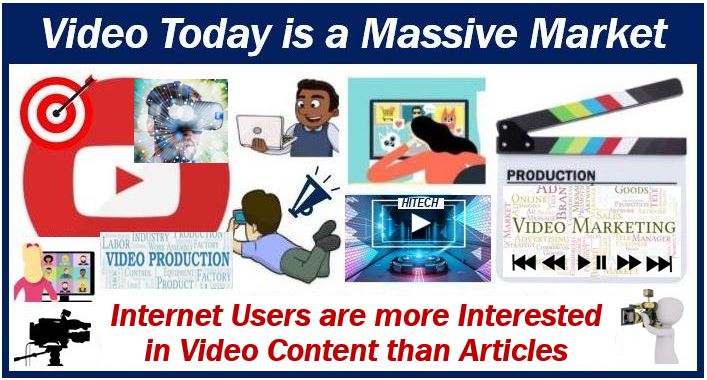 Prepare the Video Well
While it is true that an improvised video can arouse the interest of Internet users and awaken their emotions. For a marketing video, it's always best to prepare it in advance, especially if it's your first. As professionals in audiovisual video production, we recommend writing a short script to help you with the production.
Indeed, by taking the time to prepare your video, you do not risk being off-topic. On the contrary, thanks to good preparation, you are sure to cover all the important points. Thus, you will have more confidence in yourself because you know exactly what you are doing and talking about. You will also have to determine what will be the objective of your video in this preparation phase.
It will also allow you to harmonize with your target audience by providing them with interesting and long-awaited content. In fact, in your preparation, you will determine who this video will address so that you can more easily find the topic to be addressed.
Preparing your marketing video well will also allow you to choose which channel it will be broadcast. Are you going to post it on Facebook, LinkedIn, or Instagram? The choice is based on the behavior of your target audience. It is best not to use the same video on different channels. This does not mean that you have to create a video for each platform but adapt its format to each channel.
The Type of Video to Prepare
Prepare Your Marketing Video
By carefully choosing the type of your marketing video, you have the opportunity to stand out from the competition, create a professional context, and therefore act more in the corporate. Whether you are a large company, a startup, or an SME, you have the choice between:
The Event Video: The possibilities are also numerous with this type of video because you can make videos before, during, and after the event. For example, you can take advantage of the post-event by sharing extracts from workshops or training courses you have taken. The video will give a more human touch to your event and allow it to continue.
The Testimonial Video: where a collaborator or a client will speak for you. Internet users always take into account the opinions of customers and employees of a brand. So, this video is perfectly suited whether you want to reach a professional target or your customers. With this type of video, you can talk about the challenges of the business, its context, your way of doing things, and the solution you provided to a particular problem.
The Explanatory Video: In this video, you will offer pedagogical and educational content around a problem or a subject that affects your target. To make better use of this video, it is recommended to orient it towards storytelling. By telling the true story of a customer, you have a better chance of convincing your targets.
A Promotional Video: is the go-to type of marketing video if you want to promote your business.
The Right Material
The success of your marketing video also depends on the material you are going to use. However, that doesn't mean that you have to buy all kinds of professional video equipment to make your marketing video. Even with a simple camera, you can create a great video as long as you know how to use it.
Just as a smartphone can also do the trick. The main thing is to make sure that it has enough memory to save all your takes. For a better angle, it is recommended that you place your laptop horizontally. And to limit the use of zoom, it is best to get close to the subject while shooting.
During this, it is advisable to engage the silent mode so as not to disturb. Thus, you will not be disturbed by calls or notifications of any kind. For quality aerial footage, you will need a drone video. With this device, you have 4K quality images available that will optimize the final rendering of your marketing video.
However, it is important to emphasize that if you are using a smartphone or a semi or professional camera, it is essential not to neglect the light and sound of your marketing video. Everything must be of good quality at the risk of spoiling your final result.
Thanks to a marketing video, you can improve your online visibility. It is also an integral part of the marketing strategy of an innovative company that is in step with the times. To ensure the success of your project, Shoots Video offers a list of the top peer-reviewed video production professionals near you.
---
Interesting related article: "What is Video Marketing?"