It is not surprising that many individuals choose to apply for online courses instead. Especially for students who wish to balance out their studies and their lives, many well-known institutions and schools nowadays are going online with most of their offered courses and services.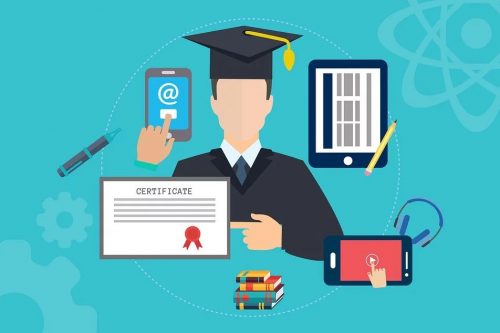 MBA programs are getting the online treatment, and some colleges have set their curriculum to be fast-paced and short, so expect to find one year online MBA courses when you hit the web. In today's article, we will discuss online MBA programs and all you need to know about them.
What Are MBA Programs?
Master of business administration, or MBA, are degrees that are internationally-accepted, and popular programs that develop students' skills and knowledge required for work and other opportunities in business and management. They usually take two to three years to finish, depending on the courses and the institutions that offer them.
These programs include core courses that revolve around marketing, management, and economics. And since the rise of new technology, MBA's have gone even more popular, and the time to finish them has been fast-tracked.
What To Expect?
To attain an online MBA is not different from getting one from campus, but students should note what sets the two apart.
The environment will surely change. If those who take the classes are well suited and at home with a classroom setting, then an online one could be a whole new thing for them. Webinars, pre-recorded lectures, and PowerPoints will be the norm. Assignments and other requirements will be sent via email or uploaded to specific sites, unlike in more traditional means.
Are Online MBA Courses Worth It?
The best answer to this depends on students' educational needs and the courses that they would choose. For example, if you were hoping to have a career in medicine, specialized MBA courses may not be worth it. But if you want to be a FINRA lawyer in the corporate world, it may be something you should consider adding to your educational goals. Along with the traditional ones, online MBAs are going to build you to be a better marketing specialist, leader, and, most of all, your career would advance in more than one way.
Some schools offer one year online MBA programs, and these programs are accelerated, cutting the traditional time required to finish an MBA in half while also saving students a lot of time and tuition. It is not difficult to find a school or two that offers one-year courses, but you might want to check out what it takes if you ever discover one.
Are Online MBA's Easy?
Online classes mean that you save precious time commuting, and you get to do the classes in the safety and comfort of your humble abode. The difficulty or ease of an online MBA all depends on the lifestyle and the personal habits of students once they undertake the classes.
Are They Expensive?
Private and public academies offer different tuition fees and other costs, and the same could be said for for-profit and non-profit schools. To get an online MBA is no doubt a good investment for students, as the investment would pay off at a later time, and it is a myth that online MBA's are expensive-you could save a lot of cash and even time.
Many schools have cheap online courses, but no matter what you do, you have to make sure that the one you choose is an accredited institution.
Will The Schedule Be Crammed?
Classroom time hours depending on the selected course. But students must be prepared to allow additional time to do research, finish examinations, and reach tons of deadlines. Online learning may be flexible, letting students do the work and other things at their own pace, but some have busy lives, and they might suffer from an episode of procrastination.
How Can Students Survive?
There are a lot of factors that come in once survival in the class comes into play, and online MBA's provide students with new challenges, regardless of their knowledge and experience.
Students should take studying very seriously-and the environment where they take the classes should also be considered. A place with less visual stimuli and not too much noise is always a good bet for studying.
Reading through memos and additional text must also be done in a fast manner. One good tip for students is to check whether the designated reading is one that they know about already, and if that is the case, they should skim through the chapter, saving them precious time.
Is It Stressful?
Any course will have its share of hassles, and stress will hit students. The deadlines for projects, connectivity issues, and other factors will either make or break students.
It is necessary to eat healthy food and treat the body well with a lot of exercises to reduce stress. A well-rested body and a calm mind will retain information better.
Staying positive also helps a lot. Students may not always accomplish their goals and plans, but keeping things clear and being optimistic about them will make life easier.
Will Networking Help?
Once students take the online classes, networks will grow, and the connectivity between people will thrive. It is true that meeting new individuals and interacting with them is nowhere a walk in the park, but keeping a good mindset plus a positive attitude will always win the day. Getting to know new people also can also pave the way for new connections, and these connections will be a good investment, as they may prove to be useful in the future.
The Bottom Line
When taking an online course, students are expected to adopt or adjust to the new ways and methods of teaching and learning, especially for those who are undertaking advanced programs or one-year programs. To balance work, class time, and time to rest is going to be a challenge, but they are all part of what it takes to pursue an MBA online. It sure is all worth it, as students will attain new knowledge, meet and interact with new people, adapt to changes, and have a new kind of experience that some people may not have a chance to take at all.
---
Interesting Related Article: "How Can a Master's Degree Advance Your Career in Marketing?"