The card game poker has been around for many years and is played all over the world. There are various versions of it, with games such as Texas Hold'em, 7-Card Stud and Omaha being among the most popular.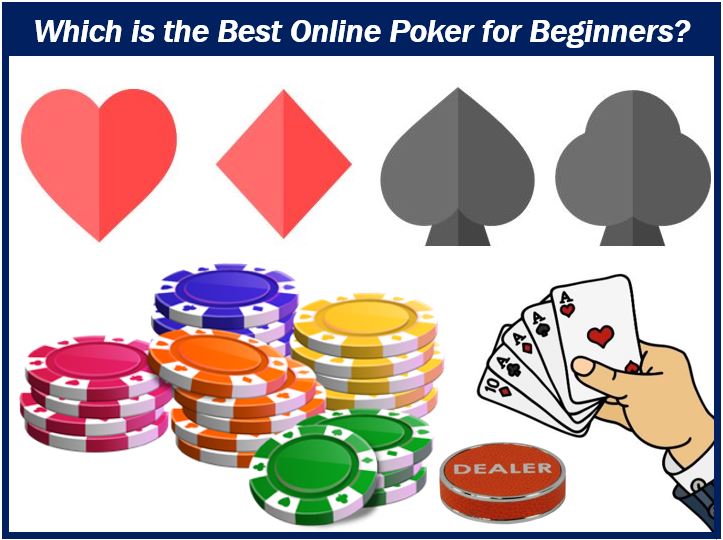 Texas Hold'em Poker is probably the most played and well known of all versions, and is most likely what you'll play if you go to a casino or visit a casino online. It's a version of poker that has exploded in popularity over the past 10 years or so, and is the version of the game that is played in the World Series of Poker tournaments.
Learning the types of Poker online
The different versions of poker mean that there are slightly different rules, so if you are planning on visiting a casino to play a few hands, it's important that you know the differences. For example, in some versions an Ace may be seen as a high card, while in other versions it's a low card.
Some games will also have a different type of deck. A regular poker deck will have 52 cards, but a Royal deck will actually consist of two decks using the cards with the value from nine up to the ace. This means that a Royal deck will actually have 48 cards.
A great way to get to learn the different types of poker is by visiting an online casino. You will find that most of them offer you the chance to play "moneyless" games, which are just for fun.
These are a great way to learn the rules and understand the game play. They are also great fun as well seeing as though you are not actually gambling any real money. It is all just for fun, and to give players the chance to develop their poker skills and learn the rules and gameplay.
An added bonus of playing online to learn the games is that with most online casinos, you are able to track your plays and keep a history of how you have done. It's very handy and helps with learning where you've made mistakes, and how to improve your overall game play. Again, this is something you would not be able to do in a real casino.
Texas Hold'em Poker
Texas Hold'em is the most popular version of poker you'll come across today, and is used for many of the big tournaments. It's popularity really grew during the early 2000s, when it had a huge amount of exposure on television and the internet. Up until then, the most popular poker game in casinos was 7-card stud.
Texas Hold'em is actually one of the easiest versions of poker to learn, making it perfect for beginners. After just playing a few games, most people will understand the rules and be able to play very quickly.
Omaha Poker
Although very similar to Texas Hold'em, Omaha poker is the second most played version of Poker, and is one that many experienced players prefer. The main difference between the two is that with Texas Hold'em, the players receive two hole cards which they play with the three community cards, whereas with Omaha, they are dealt four hole cards, and the player must select two of them to play with the community cards.
Seven-Card Stud
This was once the king of poker games, but was knocked off its perch by Texas Hold'em and Omaha poker. It is still a very popular game and unlike the other two, doesn't involve any community cards. The players are dealt seven cards and have to use the best five cards as their hopefully winning hand.
Playing for Fun
Whatever type of poker you prefer, or want to learn, you can find all you'll need online. If you are new to poker, then as well as signing up to some of the online casinos that offer free games without money, you can also find a huge range of videos online that will teach you the games.
If you are starting out, then playing on an online casino or nettikasinot is probably going to be your best option. It will allow you time to develop your game and learn the different rules. Once you've got a little experience and feel comfortable playing, then you can make the switch over to one of the paid rooms online. In there you'll need to check what the limits are, as you wouldn't want to jump right into a limitless pot game if you've only been playing for a short time.
The best thing you can do is simply play for fun. If you are not bothered about playing for money, then you can really have a lot of fun playing poker online with opponents from all over the world.
---
Interesting related article: "What is a Wager?"