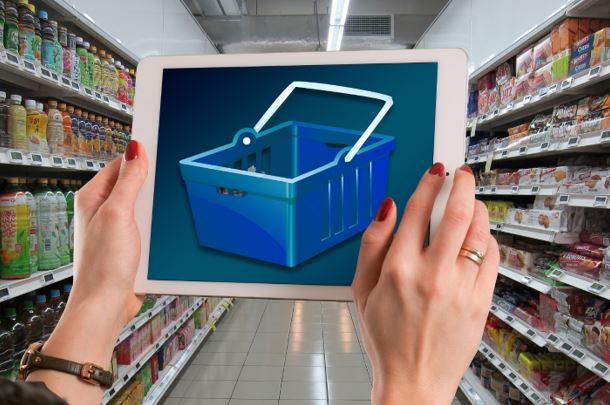 As a small business owner, you have costs such as rent, salaries, equipment, inventory, and marketing. And because of the size of your business, your company can be more susceptible to economic volatility than a larger company with more resources.
In the current climate, your business may need an online presence to survive. A good online presence means that your regular customers, clients, and business associates can connect with your business more easily to place inquiries, consume information, or place orders.
With internet activity having increased nowadays by as much as 50%, it also allows you to create a great first impression with new customers. Using the right strategies, you can also improve your market reach. As you shift more business to the digital medium with employees working remotely, you can slash operational costs such as utility bills, insurance premiums etc. Working digitally also allows you to access more targeted data than can help you lower costs even further, improve profitability, and be attuned to new business opportunities to develop other revenue streams.
Revamp Your Website
Starting a website is easier than you think. Many small to large-sized businesses use a platform like WordPress to develop their website. WordPress is a very popular content management system (CMS) that's free to use. It's also user-friendly. With a domain name and a web hosting package, you can quickly start your website and download some of the many free plugins to add functionality.
While WordPress can be simple to use, it's also incredibly powerful due to its open source-nature. With the services of an experienced, reputable, and skilled WordPress developer team that can design a good-looking website with an intuitive interface, your business can find success online. With such a team taking care of your WordPress website behind the scenes, you can easily manage regular operations on your own.
Such a developer can also give your aging WordPress website a much-needed facelift. There are two important factors to consider when hiring a company to work on your WordPress website.
Search Engine Optimization (SEO): Not all web developers are made equal. Work with a team that can design a great website with an SEO focus. With websites receiving most of their traffic from organic search engine results, search engine optimization will improve the relevancy of your website.
E-Commerce: Work with a developer that's an expert in e-commerce solutions. They can add payment processors on your website so that your customers can clear their invoices more quickly and easily. They'll also add a secure backend where you can easily manage orders, customer data, shipping, and product data.
Improve Your Social Media Presence
With your website up and running, you can direct traffic to it through social media. Improve your presence on platforms such as Facebook, Twitter, Instagram and the like to take advantage of social media marketing. Connect with your customers, introduce new products, and offer incentives to generate more revenue.
In an unpredictable economy, it can be more challenging for small businesses to thrive. But companies that show adaptability by taking their platform online can have more than a fighting chance.
______________________________________________________________
Interesting related article: "What is E-Commerce?"