There are so many online tools available to educators these days. It can be hard to keep up with all of the new options out there. In this blog post, we'll share some of the best online tools that every educator should use in 2023. 
From assessment tools to software for managing the classroom, these are the resources that every teacher who wants to use technology in the classroom needs. So read on and get ready to take your teaching to the next level!
StoryboardThat
create flashcard and poster;

create storyboards.
StoryboardThat is an online tool that provides flashcard templates, lesson plan templates, and many more tools to make learning easier and more engaging. With its help, educators can create storyboards, posters, comics, and other visuals. 
The app is easy to use, with drag-and-drop image uploads and customizable font size, color, and other settings. There are a ton of different page layouts, not to mention characters, scenes, and searchable objects, in this app. The teachers can then email their storyboard or use PowerPoint, Google Slides, or Apple Keynote to show it to the class.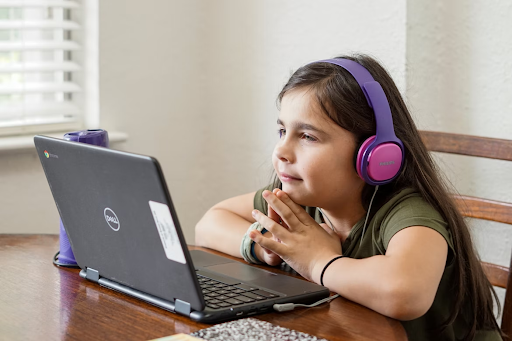 Google Classroom
create and manage classes;

assign and grade assignments;

communicate with students.
Google Classroom is a free online tool that can help teachers do their jobs better. Through this platform, teachers can organize their class material and make it available to students in one secure location, no matter where they are located or what device they are using. 
Educators have the power to create assignments, post announcements, give feedback on student work, and grade tests right within Google Classroom. Teachers can also talk to both other teachers and their students. This makes it easier than ever to talk about homework and other class material. 
GoNoodle
keep students physically active; 

make the learning process more fun.
GoNoodle is a great online tool for teachers and parents to use in the classroom. It gives kids access to a wide range of activities that keep them busy while they learn, which makes lessons more interesting and fun. 
Through a combination of simple yet interactive games, dancing, stretching exercises, mindfulness videos, and creative challenges, GoNoodle helps get kids up and moving in a way that isn't disruptive to the classroom environment. 
Not only does it give them an opportunity to take regular breaks throughout lessons so they don't get too exhausted or bored, but it also integrates physical activities into their daily education, helping them stay healthy and focused during school hours.
Kahoot!
use games to enhance the learning process;

create your own games.
Kahoot! is an innovative, fun, and engaging way to learn. It's a free online platform for educators and students alike that makes learning entertaining and interactive. With Kahoot!, teachers can make their own quizzes or activities that fit the needs of the user. 
Students can jump right in by participating in exciting real-time games against classmates or colleagues, while gaining valuable knowledge along the way. By rewarding top players with custom awards and visualizing progress in individual leaderboards, Kahoot! fosters healthy competition while also making sure everyone has a great time
Khan Academy 
enrich your curricula;

provide students with additional knowledge sources.
Khan Academy is a great free resource for learning that stands out from the rest because it wants to improve learning for everyone. With thousands of videos and articles, it has lessons on a wide range of topics, from science and math to learning a new language. 
Not only are those resources available for free, but most recently, Khan Academy has also added personalized tracking tools that help students monitor their progress and stay motivated. Many educators have also embraced it as an invaluable supplement to their curricula, making it easy for students to access helpful instruction no matter where they are.
Edmodo 
share study materials;

distribute quizzes and assignments;

manage communication with students, colleagues, and parents.
Edmodo is a free online education platform that allows teachers, students, and parents to engage with each other and get connected with educational resources. It gives you safe access to learning materials, tools for messaging, tests, and the latest news about educational events. 
Edmodo makes it easier for students, teachers, and parents to talk to each other, which helps keep the classroom organized. It can also be used as a place for people to work together online to do activities that take learning outside of the traditional classroom. 
With Edmodo, teachers have access to a variety of digital teaching materials, such as videos and quizzes, that can make learning more engaging for students. It was made with the idea in mind that technology should not only be used for fun but also to make learning more meaningful.
Conclusion
With these five online tools, educators can quickly break down the barriers between traditional teaching methods and modern technology. Each of them offers a unique way to engage students and make learning interactive, fun, and meaningful. 
It is clear that there has been an increasing shift towards incorporating technology into the classroom, and these tools are just the beginning. As more resources become available, teachers will be able to use them to create a learning environment that fits the needs of their students.
---
You may be interested in: How Smart Classes Are Beneficial To Schools