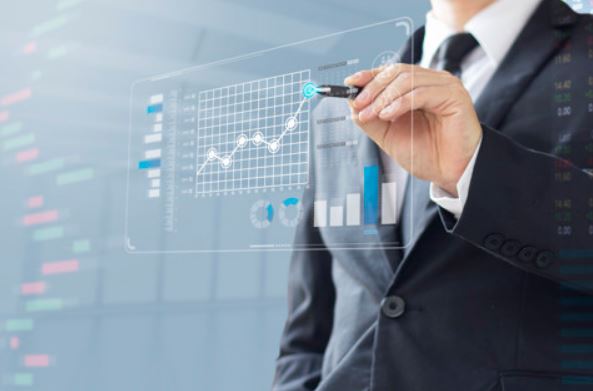 We have seen people entering the investment market, hoping to make a high profit without losing their principal amount. This is why people are looking for opportunities to make double their money in a very short period.
However, you must remember that with high returns, there are high risks involved. And if you are getting an opportunity to gain high returns without any actual risk, then we will advise you to be careful of such scams.
You need to choose the right investment avenue that has a matching risk profile. Before going for the investment, you must look into all the risks. There are different types of investments that yield different types of profit.
If you can go through all the investment avenues, you will segregate them into two categories: Financial and Non-financial assets.
Financial assets
When we talk about financial assets, we are talking about the property that has value in the paper. For an instant, bonds, stocks, shares, fixed deposits, etc. All these falls under financial assets.
Non-financial assets
On the other hand, when we are talking about non-financial assets, we are talking about tangible property, and you own the. For instance, real estate property, car, apartment, etc.
Opportunities for the new investors
The investment market can be tricky if you are not well versed in the investment market. Lack of knowledge can lead you to invest in a non-profitable firm.
To make sure new investors have prominent options as their first investment plans, we have prepared a list to help new investors.
Direct equity
Investing in stocks is not for everyone. As stock markets are volatile and there are chances, you will get nothing out of the deals. Furthermore, you need to be experienced in the stock market to predict the right time to enter and leave the stock market. The only silver lining of this investment plan is that long term investments always bring in profit.
Mutual funds
Mutual funds can also be a viable option for you. Mutual funds are investments that are done by combining several small funds. And the profit made by the mutual funds is divided as per your investment. The stock market influences mutual funds. So, you need to be proactive in keeping tabs on what is going in the market.
National pension system
If you are looking for a long-term investment plan, nothing can be better than the national pension system. It is the best way to secure your retirement age. In this plan, you have to pay a monthly installment to the bank. The monthly installments will depend on your age at the time of your investment.
Public provident fund
The public provident fund is one of the investment plans that most of the employees turn to. The reason for PPF getting this popular is that it has long-term investment plans that compound your principal amount. And the best part is that it is tax-free.
Fixed deposit
If you are looking for safer investment plans, then bank fixed deposits are the best. Every bank offers fixed deposit services. The rate of interest is also comparatively high.
Real estate
Real estates are among the best types of non-financial investments. The house we live in is never a part of the investment plan. But the moment you think of selling them, it falls into the investment plan. And after seeing how the population is on the rise, one can only imagine how high the real estate price can go.
Crypto trade market
Cryptocurrencies are a fairly new concept. But it holds the most potential in terms of reaping high profits. If you want to know what bitcoin and cryptocurrencies are, you can visit https://bitcoins-era.io/
Conclusion
All the above-mentioned investment plans have different natures. So be sure to read their terms and conditions. Some of the plans we have mentioned are fixed deposits plans, while some are a financial market-linked investment. For the fixed deposit, you do not have to worry. However, you need to be active with the market-based investment plans.