Too many well-crafted articles do not get noticed or garner any significant traction on the web because they pay no attention to Search Engine Optimization (SEO). This often makes would-be copywriters discouraged and disillusioned.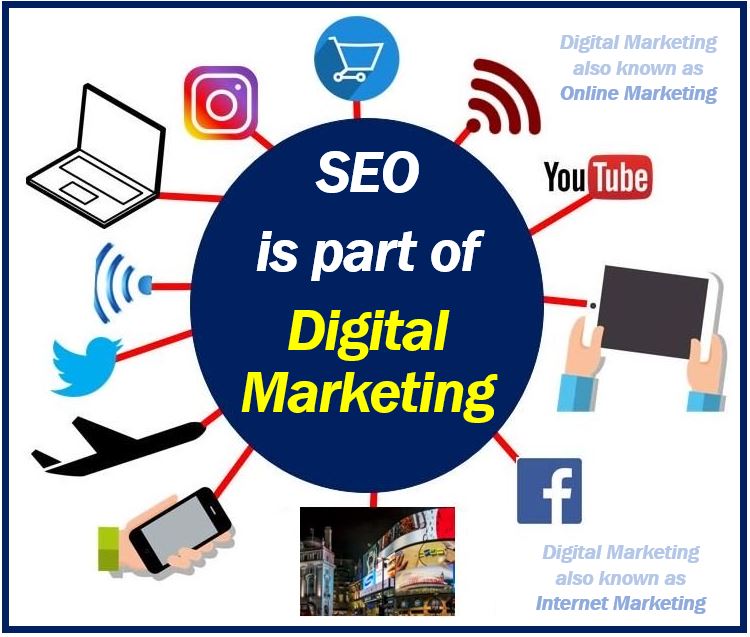 In this article, you will learn the five tips used by the best copywriting agencies to work Google's search engine algorithm to their advantage. Use these tips to achieve great search results and if you need some help, there are plenty of affordable copywriting services out there. Keep reading!
1. Make your article comprehensible
Avoid spelling and syntactic mistakes, showing good command of the subject you are writing on. Do not muddle all the paragraphs together and ensure your article is easy on the eye. Your readers could be easily put off if you do not frame your article into clear sections and bullet points.
You can add Yoast plugin to your browser to help you score your article on readability. When viewers read your articles until the end, it shows your ability to keep them interested and could make them regular visitors to your site, thereby boosting your reach.
2. Your keywords must be well-placed in your copy
It was common for articles to possess a high keyword density back in the early days of copywriting, albeit a not-so-honest method of Search Engine Optimization. Copywriters, in a bid to optimize their articles, tend to overload them with too many keywords. You stand the risk of appearing desperate this way, which is something you don't want your readers to catch a whiff of.
Today, your copy should not be overloaded with your keywords and the keywords must fit in naturally with your content without appearing disjointed. You can make use of your Yoast plugin to keep track of how many times your keywords appear if you are in doubt about how many you have used.
3. Work a few links into your article
While it is not so uncommon to hear that a copywriter includes external links to reputable sites, not many put the effort to build internal links with their past articles. Doing this means your visitors get to spend more time on your page and most likely click on other articles you have written in the past. This is good for your average session time per visitor and reduces the chances that visitors leave after reading one article.
Building external links, especially with more reputable sites, helps you to grow your reach and could get the sites to return the favour. This is especially important because Google's bots monitor your amount of visitors and how many links you get over time when reviewing your search rank and raising your profile on the web.
4. Try Optimizing your Title and Meta Description
Instead of pumping your article with too many keywords, you could try crafting a great title to help your article get picked up by Google's optimization algorithm. Google came out in 2009 to say that meta descriptions have no bearing on search rankings, but evidence suggests otherwise. Your page title and meta description still get picked up by Google bots as part of their ranking and search engine results today.
A meta description is a succinct summary of your article. It is a very useful tool for a relatively new page as it is your opportunity to demonstrate the value of your copy to attract visitors. Anything between fifty and three-hundred words is fine for a meta description, as Google cuts off anything beyond the three-hundred-word mark.
Yoast is useful here to help you with this so that when someone runs a search that highlights a keyword in your title or meta description you have a higher chance of piquing their interest.
5. Add a powerful and relevant CTA to your article
CTA stands for "Call to Action." It is often a sentence or link that allows your reader to decide on a product or service you offer or promote. It may also encourage your readers to share your webpage with their network. If the purpose of your article is to get your readers to make a positive decision about your product or service, then you need to include a call to action in strategic positions.
You can do this by placing your CTA lines at the bottom of each page of your article, depending on how many pages your article has. You could also put one between different paragraphs or sections of your article. The most important thing is for your article to lead your readers to a climax where they know they just have to make a decision, and with any luck, you will get a few promising ones.
If yours is the type of page that needs subscriptions, you can encourage your readers to "subscribe to a mailing list to avoid missing another article," which would take you a step further in connecting with your niche community. It needs to be said here that you must adhere to the General Data Protection Regulation when handling their data.
It helps to create a checklist of actions you can cross off when you are done writing, to make sure you publish an article that will maximize your potential and take you one step closer to your copywriting goals.
---
Interesting related article: "What is a Keyword?"