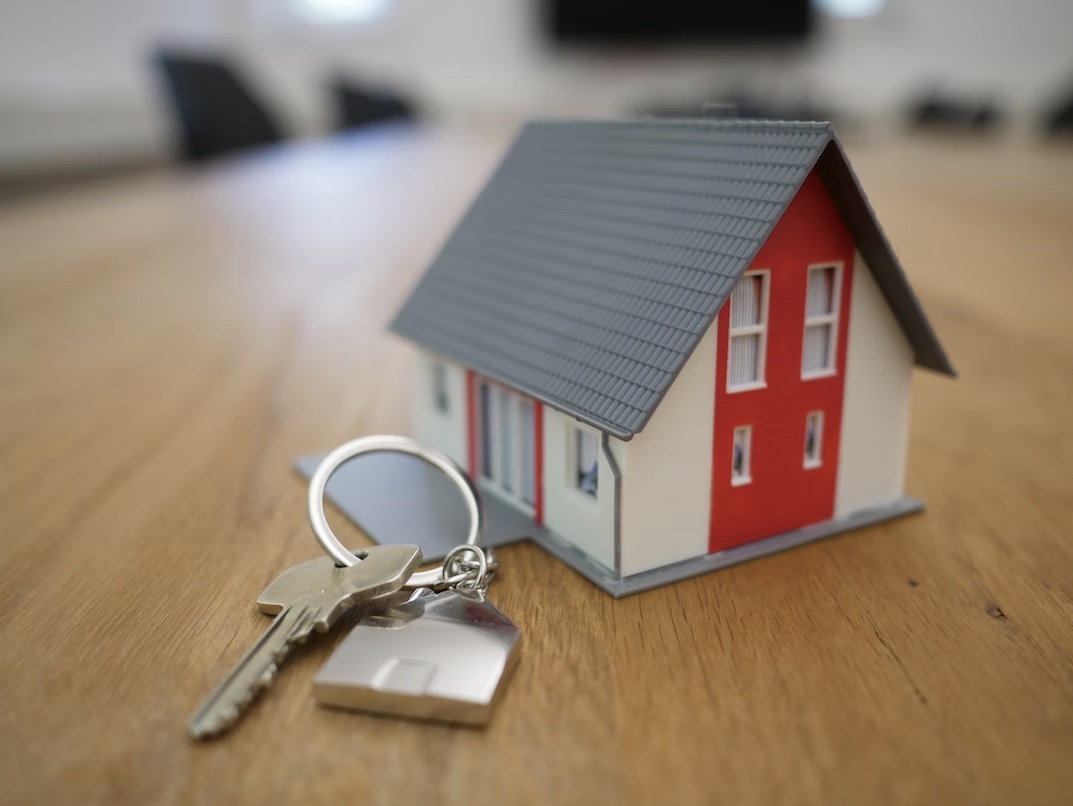 In today's digital real estate market, optimizing your listings for search engines is no longer an option; it's a necessity. High visibility in search engines for potential customers has become an important element of existence, especially amidst fierce competition.
In this article, we will discuss the effective strategies of enhancing search engine optimization for property advertisement, including keyword choice, writing content and meta description techniques. 
Real estate professionals can gain an understanding about these strategies in order to successfully utilize SEO to their advantage as well as acquire more direct traffic to their offerings and eventually end up closing more deals.
Regardless of whether you opt for real estate SEO services or handle them in-house, practicing these best practices will keep you ahead of the curve and ensure that you ultimately win.
Why are real estate listings important?
Any profitable real-estate business must start with real estate listings. They give them an opportunity to market their property, attract prospective purchasers, and eventually effect a sale. With almost ninety percent of new home buyers starting with online search in this era of digital technology, optimizing your listings becomes one of the most important things to do.
Additionally, an optimally listed website could significantly affect your search engine rankings and visibility in today's complicated search engine algorithm world. You should include SEO best practice in your listings so that it could help the site be among the top-ranked ones because high CTR is mainly observed by users in the first position of the search.
Top tips to optimize real estate listings:
Choose the right keywords:
SEO revolves around keywords. It is therefore paramount to select appropriate keywords that will be associated with your listings of real estate. Begin with intensive focus on various words which a possible buyer can search in relation to the property in your region. Think of using long-tail keywords that have lesser competition as they are very specific.
Besides, ensure that you incorporate local keywords, for instance, city and district names in order to attract local buyers. Also, keywords should be naturally spread out throughout your listing not stuffed at the unnatural amount.
Optimize your title and description:
The title and descriptions of your listing will be included in SERP results, hence important for SEO. Remember to use your main keyword in the title and use all the characters you can to attract a prospective buyer to click to your listing.
Furthermore, a well-written and relevant description should also be used with such keywords occurring naturally. In this section, discuss what makes your property stand out and include any relevant data a buyer would seek.
Several corporate owners believe that using caps or special characters on the title has a great impact; however, this would rather cause harm to your SEO initiatives. Ensure you use simple yet understandable titles with unambiguous descriptions.
Using high-quality images and videos:
With reference to SEO, visual content is also very imperative and this is true even for real estate listings. You must include good-quality photos and videos of your properties, which will help attract possible buyers and boost your search engine results page rankings.
Be sure that you optimize the title, caption, and alternative text for each of these pictures with appropriate keywords. This will assist in improving search engine optimization and enable interested customers to learn something else about your home.
It is also necessary to use quality media and make sure you have appropriately sized images and video files. If you upload huge files then it may take time while loading and will affect its ranking in search engines.
Create content that helps in decision-making:
The listings you make about real estate must be a reflection of proper decision-making. Besides giving essential data about the property, include some material aimed at helping a possible purchaser to have a wise choice.
Such information could include the area surrounding the house, local schools, facilities, and specialties of the plot. Such content is an excellent way of improving your SEO while being able at the same time attract serious buyers in search of more in-depth details.
Ensure to include useful keywords as well as phrases you expect those targeting to buy use during search. It will also create a sense of prominence for your listings, especially when people search it on Google. The content should answer the frequently asked questions of buyers, address specific concerns that may prompt them and give them enough reasons to purchase the product.
Include social proofs:
Strong social proof is critical as it plays a substantial role in influencing an individual buyer's decision. This incorporates testimonials from former customers, reviews, and online presence. Motivate your customers to write a comment/review on your site or online. Such will give prospective customers a non-partial judgment and enhance your online reliability.
Examples of social proof involve photos or videos that highlight the exceptional aspects and amenities within the property. This will help buyers see themselves as part of the property, triggering their excitement. Moreover, having a powerful social media presence helps in raising potential buyers of your listing, resulting in the enhancement of SEO.
Utilize local schema markup:
Local Schema markup is a type of structured data that assists the search engines in understanding more information about your site's contents. Schema markup gives more detail to search engines about what your real estate listing is all about and, therefore increases visibility in search results.
Property type, location, price range, and other amenities close by could form part of some critical benefits related to schema markup. It would also make your page pop up on searches and create room for more credible clients to knock on doors.
To summarize, effective search engine optimization of real estate listings is a result of relevant information and strategic marketing techniques. Through incorporating these best practices, you will be able to increase the visibility of your listing bring in more qualified leads that will eventually lead to closing a deal. Note that SEO is a continuous effort, and you should frequently review and update your listing so as to remain relevant in a dynamic real estate environment. 
Accordingly, keep watch over emerging trends in this industry and adjust your SEO tactics appropriately. Properly optimized search engine listings of real estate can be done if approached correctly with consistent efforts, and so it is possible to succeed in the cutthroat competitive environment.
---
Interesting Related Article: "Rendering of Commercial Properties. The Real Estate Boom"