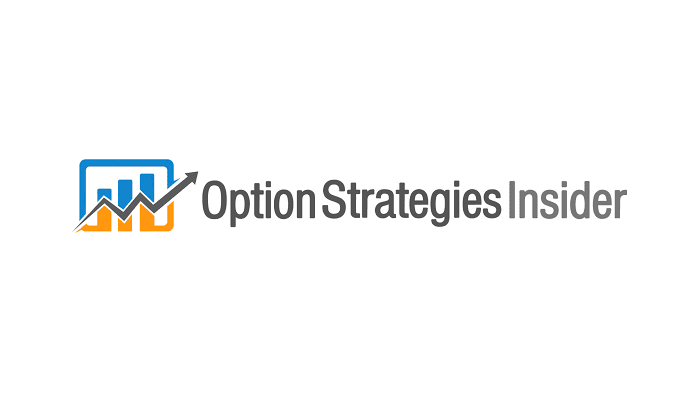 If you're looking to add some excitement to your investment portfolio, options trading might be just the thing. Or maybe you're already an experienced professional trader always looking to gain an extra edge. In either case, this is where Option Strategies Insider comes in. In this Option Strategies Insider review we will discuss what options are in general, as well as the key features that Option Strategies Insider provides with its free and paid subscriptions.
What is Options Trading?
Options trading involves the ability to buy or sell an underlying asset at a predetermined price and date. It is different from traditional stock trading because it allows you to control a large number of shares with a smaller amount of money.
There are two main types of options: call options, which give you the right but not the obligation to buy the underlying asset at a specific price on or before a certain date, and put options, which give you the right but not the obligation to sell the underlying asset at a specific price on or before a certain date. When you buy an option, you pay a premium to the seller. If you decide to exercise your option, you will pay the strike price, which is the predetermined price at which you have the right to buy or sell the underlying asset.
There are many strategies you can use when trading options, such as buying or selling call or put options, using covered calls to generate income, or using spreads to limit your risk. Options trading can be a powerful tool for generating income, hedging risk, or speculating on the direction of an underlying asset, but it is important to understand the risks and tax implications involved.
Whether you are just starting out in the world of options trading or you have experience under your belt, it is always important to continue learning and improving your skills. With the right resources like Options Strategies Insider, and a strong understanding of the market, you can succeed in the world of options trading.
For additional trading resources be sure to check out TopStepTrader, Trade Ideas, and The Motley Fool Options.
What is Options Strategies Insider?
Option Strategies Insider is a service that teaches the fundamentals of options trading, led by Chris Douthit, an options expert and finance industry veteran. With experience trading for firms like TFM, Spear, Leads & Kellogg, and Goldman Sachs. The site offers a range of resources, including videos, modules, and swing trading alerts, options trading strategies, as well as free and paid courses. The premium courses provide access to advanced strategies and tools that can be applied to markets in any environment.
Coaching Tools
What sets Option Strategies Insider apart is the personalized support provided by Chris and his team. They offer one-on-one coaching and mentor sessions, as well as a private Facebook group for members to ask questions and discuss their trades. The team also provides daily swing trading alerts and a weekly market update to keep members informed about current market conditions.
Educational Resources
Education is at the core of Options Strategies Insider. With a free membership, you have access to a variety of educational materials including options trading video courses, Thinkorswim lessons, investing books, webinar training, an option dictionary, trading examples, a "Partner Eligibility" section, an FAQ index, and blog posts.
The advanced options course is the only resource that requires a paid membership, but the beginner and intermediate courses are included for free with a free membership. This allows you to learn about options trading without any upfront cost. If you decide you want to delve into advanced strategies and receive alerts, you can upgrade to a paid membership.
An additional educational benefit of joining Option Strategies Insider is the community of like-minded traders that you'll be a part of. In the private Facebook group, you'll have the opportunity to connect with other members and discuss your trades, share insights, and ask questions. This can be a valuable resource for anyone looking to learn from others and improve their skills.
What does Options Strategies Insider cost?
The entry-level membership is free and includes a beginning options course, intermediate options course, and other resources for options traders. It is suitable for those new to trading options or looking for a refresher. The free membership does not include any trading tools or perks, but it has plenty of educational material available.
The executive membership, which costs $97 per month, is suitable for those who are ready to start or already are trading. It includes trade ideas with a 90% success rate and can be used by those who are confident in their trading abilities but lack time to conduct market research. The options trading alerts are also a nice feature. 
The ultra membership, which includes all the perks of the prior two membership levels and adds high-risk trading, is suitable for traders who want to increase their trade frequency. It includes ultra trade alerts and lifetime optional membership, but the trade suggestions are more likely to fall through and the average return on winning trades is 300%, making these trades for those with an appetite for even more risk. It is important to consider how long you plan on using the service before deciding on a lifetime membership.
Conclusion
So why not give options trading a try? With the support and resources provided by Option Strategies Insider, you'll be well on your way to making some smart moves in the market. Join the community and start your options trading journey today by clicking here. 
---
You may be interested in: Understanding Insider Trading And Why You Should Avoid It