The Right Way to Organize Your Bills
Paying bills are a painful but inescapable part of life.
Having to give up some of your hard-earned money is tough. What's more, you have to remember to do it on time every month.
But what's worse is if you have to pay late fees if you miss a payment due date. Not only do you have to pay late-fee charges, but your credit score may also take a hit. That's why it's important to pay your bills on time, be it for your utilities, phone, or even healthcare.
The key to paying your bills on time is being organized and keeping a record of all your bills and expenses. Also when monitoring your expenses you can keep an eye on everything and check if you have unnecessary ones or ones that don't make you happy. If you are not happy with your current utility plans, you can check out companies like spgroup payment. It's important to look at and compare your options when considering switching suppliers.
Read below to find out how to go about paying your bills efficiently.
The Most Effective Way to Pay Your Bills
 Having two accounts, one for withdrawals and deposits, and one for savings is common practice for most people. However, one way to improve the management of your finances is to open a third account specifically for bills. This way, you won't have to worry about going over budget.
Keeping the money, you need for bills in a different account helps to ensure that you don't use up the money you need for bills on daily expenses.
How Should You Pay for Your Bills?
1.    Automatic Bill Payment
Consider having your bills automatically deducted from your bank account through auto-bill pay. This way, you won't have to worry about late payments and paying late fees.
However, you do need to be mindful of how much money is drafted out of your bank account. Instead of having all your bills paid at one shot, try spreading them out so that you don't have to worry about over-drafting your bank account.
2.    Pay Your Bills Online
Paying your bills online is both convenient and simple. You can change the date of your online bill payment any time you want, and you don't need to worry about paying your bills through snail mail. Furthermore, all transactions are recorded online for future reference.
Paying Bills That Aren't Due Monthly
Consider sinking funds to ensure that you have sufficient money to pay for bills that don't occur monthly.
Using a calendar and marking out the dates are a good way to keep track of quarterly or yearly bills to make sure that you don't miss out on anything.
Track Your Bills
If you have any bill payments that are processing, the amount that's reflected in your account may not be an accurate indication of how much money you really have left. Hence, it is important to remember to keep a record of the bills that haven't been paid, those that have been paid as well as those that are pending.
Review Prices Regularly
Prices of some expenses such as insurance and mobile data aren't fixed. Lower the amount you have to pay for bills by looking out for special discounts. Some companies even slash the prices of their services if you give them a call and ask for better rates.
Managing Your Bills And Payments
Step 1: Opt To Receive All Your Bills The Same Way
 Having all your bills sent to you the same way helps to keep things organized and also ensures that you don't miss out on anything. Common options include receiving them by email or if you prefer hard copies, you can get them mailed to you.
How Should You Organize Your Printed Bills?
Consider getting a bill organizer to help sort out all your printed bills. The different drawers and compartments come in handy when you need to organize your bills by type or payment date.
How Should You Organize Your Online Bills and Statements? 
Setting up different folders in your email account is a good way to organize the bills that you receive electronically. You should also open up any emails regarding your online bills or statements immediately to make sure that you don't overlook anything.
Step 2: Schedule A Time and Place To Pay Your Bills Every Month
Get into the habit of paying your bills at the same time and place every month. Sorting out your bill statements once you receive them is also a good way to ensure that you know where to look for them when you need them. Doing so also keeps you organized and prepared whenever it's time to settle your monthly bills.
To decide when you should pay your bills, consider the following:
Pay your bills once a month: You may want to settle all your bills at one go so you don't have to worry about paying them in the later parts of the month.
Budget your expenses on a weekly basis: Some people prefer budgeting their expenses weekly as it gives them better control over their spending. This also ensures that they don't miss out on paying any bills.
Pay your bills once your paycheck comes in: If you are afraid of overspending, you may also want to consider paying your bills once you receive your paycheck.
Step 3: Make A Record of All The Bills You Need To Pay
 Listing down all your bills along with their due dates and amounts owed are the next step in being organized when it comes to paying your bills.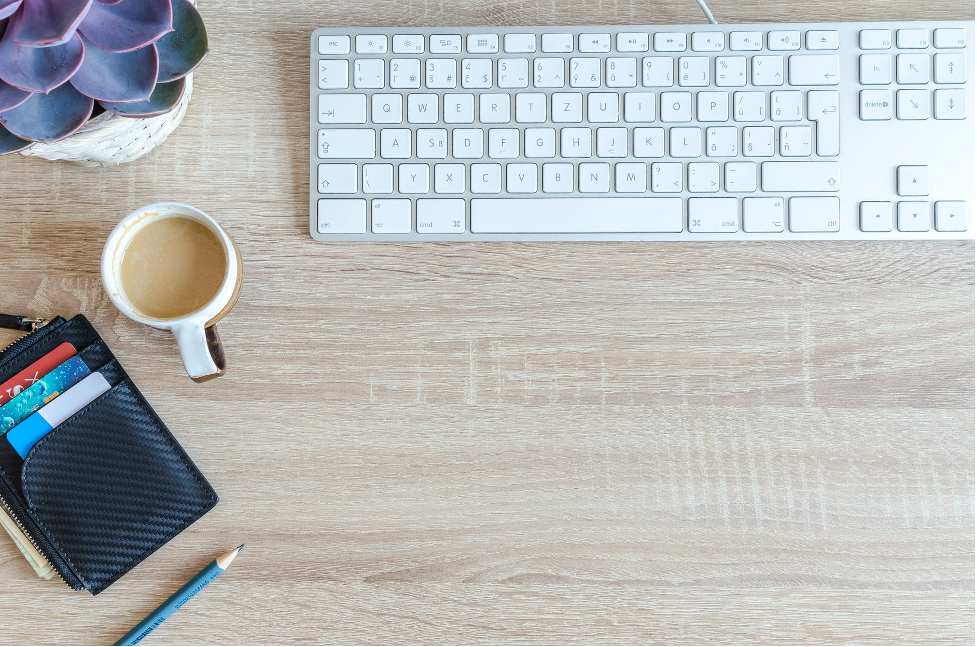 Step 4: Create A Calendar for Your Bills
Lastly, you should put all your bills on a calendar. Calendars are a great way to visualize your expenditure, income, and payments that need to be made. Try color-coding your bills so you can tell what bills have been cleared or need to be settled at one glance.
Step 5: Opt for Bill Reminders
Even with all these measures in place, it's better to be safe than sorry. Most companies send out bill reminders so that clients are kept up to date with payments they have to make. Opt to receive bill reminders from your biller if the option is available to you. If not, you can also set up reminders on Google Calendar.
Step 6: Get Free Credit Monitoring
Have your credit score monitored to ensure that your finances are secure and protected. You can use Credit Sesame or other websites to get free credit monitoring, identity theft protection, and a monthly credit rating. In addition, some companies can alert you if there are any issues with your account.
Conclusion
Paying your bills doesn't have to be as stressful as you think. Consider taking some time out of your day to optimizing your bill-paying process by tracking your bills or automating payment. You will thank yourself later!
---
Interesting Related Article: "What Lowers Your Credit Score? This Is What You Need to Know"